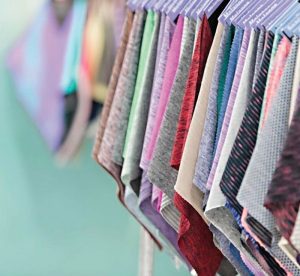 New digital printing show Avanprint USA joins the summer lineup of collocated shows in New York City targeted to the apparel industry.
TW Special Report
The Texworld USA sourcing show will take place July 17-19, 2017, at the Javits Convention Center, New York City. The show — produced by Atlanta-based Messe Frankfurt Inc. in partnership with Austria-based Lenzing AG — is based on sister show Texworld held in Paris, and is designed to connect fabric manufacturers with top buyers. As usual this summer, Texworld USA will be collocated with Apparel Sourcing USA and the Home Textiles Sourcing Expo. In addition, Messe Frankfurt will debut a new show to the lineup called Avanprint USA — a digital textile printing-focused event. According to organizers, the four collocated events are sure to offer a one-stop shop for textile buyers, independent designers, fabric sourcing professionals and other industry professional who have an interest in apparel fabric sourcing, apparel design, trends, industry education, manufacturing/private label development services or digital printing.
Texworld USA
Visitors to Texworld USA will find a huge selection of quality and affordable fabrics, trims and accessories from trusted suppliers from all over the globe. In addition to on-trend fabrics and quality textiles in more than 16 categories, visitors also will find sustainable and eco-friendly fabrics, innovative performance fabrics and more on the show floor.
More than 450 exhibitors from more than 13 countries are expected to display their products in July. Exhibitors from Israel, Haiti and Egypt will participate in the show for the first time. The show floor will feature dedicated pavilions showcasing products from Turkey, Colombia, Korea, Taiwan and Pakistan, as well as a Lenzing Innovation pavilion. Messe Frankfurt reports the July show is set to be the largest show in Texworld USA history.
Organizers have revamped the Showcase display area — formerly known as the Trend Forum — which will highlight some of the fabrics that may be found on the show floor including silks, laces, jacquards, shirtings, polyesters, faux furs, findings and trims, and denims. In addition, Messe Frankfurt is adding a new Resource Row section to the show that is dedicated to industry resources including trend forecasts, ethical factory sourcing services, local fashion incubators and more.
Texworld USA also will feature an educational program organized by Lenzing Innovation. Visitors have the opportunity to attend more than 30 complimentary sessions and panel discussions all led by industry experts. Also, a new Texworld USA Floor Sessions program will bring education on to the show floor.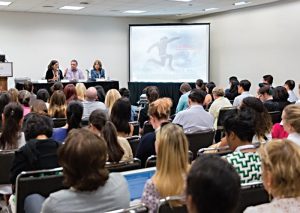 Collocated Shows
Apparel Sourcing USA is a marketplace dedicated to sourcing international manufacturing services. In July, the show will highlight shirting and suiting trends with fabrics and apparel from exhibitors in the Spotlight display area on the Apparel Sourcing show floor. More than 200 exhibitors are expected to participate in the show, and the floor will feature dedicated pavilions from Egypt; Colombia; Guatemala; Suzhou, China; and Pakistan.
The Home Textiles Sourcing Expo — produced by Messe Frankfurt in partnership with the China Council for the Promotion of International Trade (CCPIT-TEX) — offers manufacturers, retailers, jobbers, converters, contract specifiers and designers a venue to source fabrics and finished soft goods for home applications. Visitors to this show can see the full spectrum of fabrics and finished soft goods in six categories: window; table; bed; bath; upholstery; and floor.
Messe Frankfurt's newest offering to the lineup of July shows is Avanprint USA. According to the organizer, the show is a "meeting of fashion and technology and aims to bring together digital printing pioneers and North America's top apparel design and sourcing professionals over the course of three days in New York City." The platform will showcase digital textile printing innovations and technologies from machinery to inks, software, and products and services. A trend area at Avanprint USA will showcase digital prints from the exhibitors, as well as house textile printing and design demonstrations. Exhibitors so far confirmed to participate in this inaugural event include Italy-based MS Printing Solutions S.r.l., Danbury, Conn.-based J-Teck USA, Italy-based EFI Reggiani and Kennesaw, Ga.-based Expand Systems LLC
"We are laser focused on creating a comprehensive industry event that can help our visitors save time and efficiently source their fabrics and services," said Jennifer Bacon, show director — Fashion & Apparel, Messe Frankfurt. "Fashion seasons are moving faster than ever and more collections are being produced each year, so we understand how strapped for time our buyers really are. With the addition of Avanprint USA to the line-up, we are creating one of the largest sourcing destinations in the country — a true one-stop-shop for the industry."
Admission to the collocated events is free for qualifying trade show visitors. Guests may register online prior to the event, or on-site using photo identification and a business card. Exhibit halls are open on July 17 and 18 from 10 a.m. until 6 p.m., and on July 19 from 10 a.m. until 4 p.m.
---
For more information about Texworld USA, Apparel Sourcing USA, the Home Textiles Sourcing Expo and Avanprint USA, visit texworldusa.com, apparelsourcingshow.com and hometextilessourcing.com.
---
May/June 2017