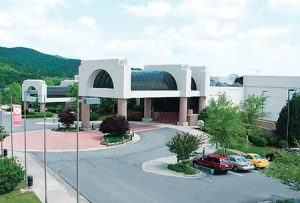 FloorTek returns to the Dalton! Convention Center with technologies and educational events targeted to the flooring industry.
TW Special Report
After a short hiatus because of a downturn in the floor covering sector, FloorTek Expo has settled in to a new triennial schedule and will return to the carpet capital's Dalton! Convention Center, Dalton, Ga., October 18-20, 2016. The state-of-the-art venue overlooks the scenic North Georgia mountains, and is in close proximity to hotel and dining options.
FloorTek Expo 2016 is produced by the Dalton-based American Floorcovering Alliance Inc. (AFA). The event is targeted exclusively to the floor covering industry, and will highlight machinery, technology, suppliers and services specific to the sector. FloorTek Expo will feature demonstrations and select educational opportunities in addition to the trade show exhibitors. As of TW's press time, more than 70 exhibitors have registered to participate in the show.
Educational Opportunities
AFA has partnered with the Floor Inspectors Educational Guild to offer educational events to FloorTek attendees. On Thursday, the Flooring Professional Education Sessions will host a Shaw Day presented by technical experts from Shaw Industries Group Inc. Friday's lecture will be presented by Forensic Concrete Engineer Inspector Robert Nunez.
In addition, the National Institute of Certified Floorcovering Inspectors (NICFI) and National Academy of Floor Covering Training (NAFCT) will collocate their events during FloorTek. NICFI will host its Annual Educational Conference October 17-19; while the NAFCT Technical Conference and Trade Show will be held October 20-22.
"FloorTek promises to be a very exciting event for both attendees and exhibitors this year," said Wanda Ellis, executive director, AFA. "With a very impressive group of exhibitors signed on for 2016, there is every reason for the decision makers from the industry to make certain that they make time to visit the show. Add to this the other supporting seminars, workshops and technical trade show joining us for the week, it will only bring more focus onto North Georgia and our industry."
Registration is free for attendees, and is now open at the FloorTek Expo website.
---
For more information about FloorTek 2016, visit floor-tek.com.
---
September/October