T

hough the US textile industry has been dealing with some intense competition in the
marketplace from products manufactured in low-wage developing countries, it has been experiencing
growth in the demand for technical textiles, an area that remains globally competitive. According
to the US Department of Commerce's Office of Textiles and Apparel (OTEXA), US exports of technical
fabrics grew by 31 percent to $3.4 billion between 2003 and 2007. This increase is one indicator
that US technical textile manufacturers are continuing to find new market opportunities for their
products, and that there are opportunities for expansion. One way in which the US textile industry
remains competitive is by participating in trade shows.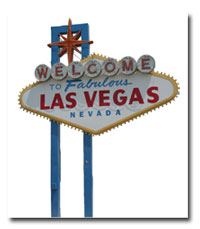 New Location


Techtextil North America (TTNA), the North American trade show for the technical textiles and
nonwovens industry, was formerly a biennial show held in Atlanta. In early 2008, show organizer
Atlanta-based Messe Frankfurt Inc. announced TTNA would become an annual event with venues
alternating between Atlanta in even-numbered years and a Western US location in odd-numbered years.
(See "
Techtextil
North America To Go Annual," March 18, 2008). This year's edition will be held April 21-23
at the Sands Expo and Convention Center in Las Vegas.
Messe Frankfurt says the Western region provides an opportunity to expand TTNA's US presence.
An analysis released last year noted close to 90,000 companies in that region that would be
potential participants in the show, with interest areas including general technical textiles as
well as more specific agricultural, transportation, industrial and medical sectors.
Agrotextiles are seen as having the greatest growth potential, with consumption projected to
increase from nearly 1.4 million tons in 2000 to nearly 2 million tons in 2010. Transportation
textiles represent the most valuable technical textiles market, worth $25.6 billion in 2000, and
are expected to remain the most valuable at $29.3 billion in 2010.
The analysis also found 41 percent of potential attendees are in California; 21 percent in
Texas; 8 percent in Washington; and 7 percent in Colorado. With this in mind, Messe Frankfurt chose
Las Vegas as the venue for TTNA 2009, as it is convenient for each of these key states.
"The Western region features a significant concentration of manufacturers and customers in
important growth markets," said David Audrain, president, Messe Frankfurt Inc."By offering
Techtextil North America annually in two US regions, this event will be accessible and beneficial
to significantly more buyers, [making] it even more valuable for our exhibiting companies."
The last edition of TTNA saw 310 exhibiting companies from 21 countries and 3,711 visitors
from 40 countries. At this year's show, more than 200 exhibiting companies are expected to fill the
Sands Expo and Convention Center, and more than 3,000 visitors are expected to attend.
"We are continually looking for ways to enhance the experience and engage new participants in
Techtextil North America," said Stephanie Everett, TTNA show manager. "TTNA 2009 promises to
deliver a new mix of global decision makers and suppliers, more innovation and increased
opportunities for all participants, and demonstrates Messe Frankfurt's continuing commitment to the
growing technical textiles industry."
This year's industry partners include the Fiber Economics Bureau Inc.; North Carolina State
University's The Nonwovens Institute for Innovative Fibrous Systems; the Cordage Institute; and
various textile-related publications, including

Textile World
,

Textile World Asia
and
Textiles Panamericanos.

Symposium


The 2009 Techtextil North America Symposium – held concurrently with the exhibition – offers
a three-day educational conference for high-level technical textiles. International specialists and
industry consultants will present the latest technology, applications and market trends, as well as
the overall direction of the technical textiles and nonwovens sectors. Thirteen sessions with more
than 65 presentations will cover topics ranging from aerospace, automotive and military defense
textiles to medical textiles, performance textiles and nanotechnology. Several sessions will focus
on the expanding role of nonwovens in the industry. There also will be presentations on new
materials and technology, such as research being conducted in universities and government labs.
Richard C. Brown, CEO of Richmond, Va.-based Performance Fibers, will give the keynote
speech, "Adapting to Changing Times," concentrating on how the fiber industry has evolved and the
ways in which companies are adjusting to changes in order to remain competitive. Other topics to be
discussed in the opening session include global competition and the overall state of the technical
textiles/nonwovens industry, as well as the current state of the US textile manufacturing industry.
For the first time, the symposium will hold a session on the first day featuring an
international team of presenters who will provide an introduction to technical textiles for those
who are new to the industry.

Show Details


Show exhibitors will be categorized into 10 product groups, which represent the technical
textile sector's entire value-added chain:

• Research, development, planning and consultancy including international
institutions, government research institutes, universities, polytechnics, industrial research
bodies, and planning and consultancy companies;

• Technology, machinery and accessories including production processes,
processing technology, machinery and equipment, control procedures, cleaning and regeneration
systems, disposal and recycling systems, technical accessories and quality assurance;

• Fibers and yarns;

• Wovens, scrims, braids and knitted fabrics including tapes, string,
cords, belts, ropes and nets;

• Nonwovens;

• Coated textiles including laminated textiles, tent/canvas materials,
packaging materials, sacking, awning cloth and materials, coverings and accessories;

• Composites including reinforced textiles, composite textiles, prepregs,
structural components and moldings, fiber-reinforced materials, membrane systems, films and
sheeting, textile-reinforced plastic and concrete components, pipes and containers, and textile
sheet products for lamination on solids such as metal, plastic and glass;

• Bondtec including finishing processes, adhesive, sealing and molding
materials, laminating and coating materials, raw materials and additives, application processes,
material pretreatment, plastics and other hardening masses, adhesive mixing and application
equipment, robot technology, surface treatment technology, plasma treatment and flocking;

• Associations; and

• Trade publications.
These product groups also are classified according to 12 application areas: Agrotech,
Buildtech, Clothtec, Geotech, Hometech, Indutech, Medtech, Mobiltech, Oekotech, Packtech, Protech
and Sporttech. The show has marked each application area with a special pictogram that will be
displayed with the product.

Sector Offers Opportunities


Though the US economic situation has been trying, experts such as William C. "Bill" Smith,
TTNA Symposium director, a principal of Industrial Textile Associates and technical textile
industry product/market development consultant, believes the technical textiles industry will
survive and prosper. Smith says opportunities are available for companies to develop new products,
applications and markets, and compete successfully, but they must use the time to learn and network
at shows such as Techtextil.
"I am confident in the success of the upcoming Techtextil North America in Las Vegas," Smith
said. "Though we are certainly in tough economic times, most individuals I speak with are still
upbeat. Some are even reporting record sales while others are new suppliers entering the market.
And the chance to expose in greater detail our industry to those in the Western part of the United
States is receiving a growing enthusiasm."
For more information about Techtextil North America, contact Stephanie Everett (770) 984-8016,
Ext. 424; fax (770) 984-8023;
stephanie.everett@usa.messe
frankfurt.com;
ttnainfo@usa.messefrankfurt.com;
www.techtextilNA.com. For more information about the
Techtextil North America Symposium, contact Bill Smith (864) 292-8121; fax (864) 292-5333;
billsmith@intexa.com.



January/February 2009