I

f you enjoy the status quo, today's textile industry won't hold much appeal. Dynamic
business conditions – managing rising energy and raw material costs, looking for opportunity in
shifting international trade patterns, investing in an innovative future – these seem to be common
themes when speaking with executives who lead successful US textile companies. Companies large and
small are making news – and more recently that news has been, on balance, fairly good. Whether it
is new management advancing and preparing companies for the future, investment in new plants and
equipment both in the United States and abroad, acquiring companies that strengthen and sometimes
diversify core businesses, or partnering with members of a supply chain to innovate in a way that
would be impossible when standing alone – the textile news reflects the new energy of a leaner,
more resilient industry.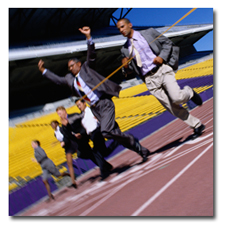 Parkdale

Gastonia, N.C.-based Parkdale Inc. continues to invest in the future while it consumes 30
percent of the US cotton consumption. Founded in 1916, and with today's leadership of Duke
Kimbrell, chairman of the board, and Anderson Warlick, CEO, the company operates 23 plants with
2,500 employees. Operating facilities in the United States, Colombia, Mexico and Honduras, Parkdale
has a strategic focus on supplying cotton yarn to the Western Hemisphere.
As reported in

Textile World
, Rieter Textile Systems recently installed 48 500-position R 40 rotor-spinning machines at
Parkdale Inc.'s Plant #26 in Walnut Cove, N.C. As stated by Rieter executives, the 24,000-position
order is the largest single R 40 order to date, and represents one of the largest single orders
ever by a sales-yarn manufacturer. Estimates are that the new installation will increase capacity
of the 200,000-square-foot cotton yarn spinning facility by 250 percent.


This news comes on the heels of an earlier announcement this year by Germany-based
Trützschler GmbH & Co. KG, which received an order from Parkdale for 36 cards with integrated
draw frame (IDF) to expand its rotor-spinning capacity. The company also stated that including the
new cards, Parkdale will have more than 800 Trützschler cards installed in its manufacturing
facilities, making the company Trützschler's biggest card customer globally.
But these days, it is about more than spinning yarn. Parkdale also made a strategic
investment to acquire Rio Rancho, N.M.-based U.S. Cotton LLC, a manufacturer of private label
cotton-based consumer products. U.S. Cotton is known for products like cotton balls, pads and
swabs, which are sold through major US and Canadian retail chains. The strategic investment enters
Parkdale into the growing personal care products market as well as providing uses for the company's
yarn-manufacturing by-products, which will be incorporated into downstream end-products.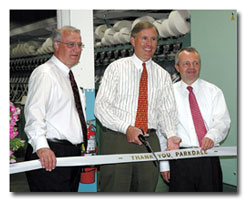 Left to right: Ueli Schmid, Rieter Corp.; Anderson Warlick, Parkdale Inc.; and Martin
Folini, Rieter Textile Systems, cut the ribbon for the new Rieter R 40 installation at Parkdale's
Plant #26 in Walnut Grove, N.C.

Milliken & Company

Dating back to the Deering Milliken Company, a woolen fabrics firm founded in Portland,
Maine, in 1865 by Seth Milliken and William Deering, Milliken & Company, now based in
Spartanburg, continues to grow and change. Today, with Dr. Joseph M. Salley recently named
president and CEO, and Roger Milliken continuing as chairman, the company is one of the world's
largest privately held textile and chemical companies. Always having a focus on innovation – and
more than 2,000 patents to prove it – Milliken & Company has approximately 10,000 associates
working at 50 facilities worldwide on a portfolio of more than 19,000 textile and chemical
products.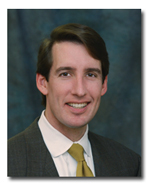 Dr. Joseph M. Salley recently was promoted to Milliken & Company president and
CEO.
Many in the industry were impressed with the selection of Salley, 41 – a graduate of the
Citadel with a bachelor's degree in chemistry – whose youth and experience signal the company's
commitment to the future. Salley received a masters degree and a doctorate in chemical engineering
from Stanford University and joined Milliken in 1994. He held previous positions as president of
Milliken's Performance Products Division as well as president of Milliken Research Corp.
Milliken & Company recently acquired Carson, Calif.-based Western Nonwoven Inc.'s fire
retardant barrier assets and geotextile business out of Chapter 11 bankruptcy. The company stated
that the acquisition of these two specialty nonwoven-based businesses further strengthens
Milliken's specialty nonwoven capabilities. In addition, Milliken is pursuing the acquistion of
Dalton, Ga.-based carpet manufacturer Thomas Industries. Thomas conducts its business under the
Templeton Carpet, Monticello Floors, Mattel Carpet & Rug, and Superior Yarn brand names. Thomas
has filed a motion to sell substantially all of its assets to Milliken & Company as part of a
bankruptcy court-supervised open-auction process. A decision by the bankruptcy court on this motion
is expected within the next six to eight weeks. If the sale is approved by the court, Milliken will
be able to move forward with an acquisition of Thomas.

Glen Raven

A company that has shown a remarkable ability to reinvent itself quickly and successfully is
Glen Raven, N.C.-based Glen Raven Inc. The 127-year-young Glen Raven has transformed itself from a
commodity manufacturer of products including pantyhose, apparel fabrics and sales yarn to a highly
focused technical fabrics producer that, according to the company, is focusing on value-added
technical fabrics based on intellectual capital and advanced technology.
The company invested in value-added, branded products, such as the Sunbrella® line of
performance fabrics, as well as fabrics for automotive headliners and protective workwear.
Additionally, the acquisition of France-based Dickson S.A., development of Glen Raven Asia and the
May 2007 acquisition of The Astrup Co., Cleveland, and John Boyle & Co., Statesville, N.C.,
positioned Glen Raven to move even closer to their customers – globally.
Whether it is the continued success of Glen Raven Custom Fabrics' Sunbrella brand or Glen
Raven Technical Fabrics' GlenGuard® series of fabrics' continued push in the industrial apparel
market, Glen Raven has established manufacturing and supply bases in North America, Europe and Asia
that enable the company to put high-value fabrics wherever its customers desire.
Anyone who has spent even the shortest amount of time with Glen Raven's Allen E. Gant Jr.,
president and CEO, will tell you that people and innovation are at the center of the company's
success. Glen Raven has created a culture that welcomes change through programs like GlenOvation
and the New Frontiers Department, which promote a constant flow of new ideas to improve product,
process and customer service.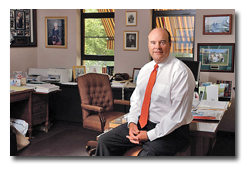 There came a time when Glen Raven Inc. President and CEO Allen E. Gant Jr. and the company
decided to refocus, exiting certain market segments in favor of more specialty fabrics.

Tuscarora Yarns

Mount Pleasant, N.C.-based Tuscarora Yarns Inc. may not be the largest spinner in the United
States, but under the leadership of Martin Foil, chairman, and Peter Hegarty, president, the
company has repeatedly found niches in which it brings value to the apparel, home furnishing and
industrial textile marketplace. Whether it is by offering the luxury of Supima® cotton
heather-blend yarns or mélange ring-spun yarn, or going green with post-consumer polyester or
organically grown cotton, Tuscarora has a broad product range that can support today's fast fashion
needs.
With three North Carolina-based plants – Oakboro, Mount Pleasant and China Grove – and
approximately 300 employees, the company continues to invest in its ring and open-end capabilities.
Tuscarora recently announced an 18,000-square-foot expansion of the Oakboro facility with new plant
and equipment investments totaling a reported $2.5 million. The company recently placed orders for
Rieter 365 combers, and this follows the 2006 investment in Oakboro that included Zinser Model 351
ring-spinning machines and the Autoconer Model 338V automatic winding machines.
For those who know Tuscarora, heather and export are often used to describe the company's
focus, but the focus is much broader. With a deep and diverse product line, Tuscarora's attention
to innovation that serves the customer is keeping the company vibrant.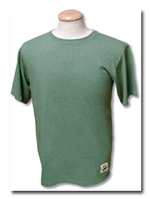 Tuscarora bamboo/cotton-blend yarn is used in a Goodwear® USA upscale T-shirt offering.



Innegrity

Although each one of the aforementioned companies has been operating in the textile industry
for close to 100 years or more, textiles still has room for start-ups. Take Greenville County,
S.C.-based Innegrity LLC, for example. Formed in May 2004, Innegrity spent its first two years
developing Innegra™ S high-performance fiber, and, according to the company, filing patents and
developing business relationships. Construction of the first pilot production plant began in 2006.
That plant started operating in 2007 while the company's staff reached 20 employees. In April 2008,
Innegrity joined with Reimotec Maschinen- und Anlagenbau GmbH in Germany, a member of the
Reifenhäuser group, to form Innegrity Europe GmbH and began manufacturing fiber.
Establishing itself as a developer and producer of high-performance fibers for
ballistic-protection, transportation and sporting-goods applications, the company recently
announced plans for a $15 million expansion of its manufacturing operation and the creation of up
to 150 jobs. Innegrity plans to relocate from its facility in Greer, S.C., to a 120,000-square-foot
facility in Mauldin, S.C. The new facility will house commercial-scale production and research, and
administrative, sales and marketing office space.
The name? Well, you don't have to dig far to find the company's stated philosophy and
culture: "Innegrity promotes two core values – integrity and innovation." – Not a bad start.

Concordia

Maybe it is just that tipping points are easier to observe than slowly evolving change, but
it sure seems that major change happens quickly. Founded in 1920, Concordia Manufacturing LLC of
Coventry, R.I., evolved its fiber and yarn business from silk products to man-made products after
World War II, to engineered textile products in the late 1990s, and today, to a place that includes
biomedical products. Looking for that point of most recent significant change, the moment in 2003
comes to mind, when Randal Spencer, president and CEO of Concordia, announced a restructuring that
involved an aggregate of $1.5 million in new funding commitments. Sovereign Bank provided $750,000
in working capital and term loan financing; the Rhode Island Economic Development Corp. provided
$250,000 in subordinated debt; and a group of existing and new investors provided $450,000 in
equity investment. The company stated in November 2003: "[Concordia] has completed a financial
restructuring and is expanding a strategic initiative in the field of biomedical products. As part
of the restructuring, the Slater Center for Biomedical Technologies has become an equity investor
in Concordia."
In 2005, Concordia hired Arthur M. Burghouwt to focus on the biomedical products business.
They also acquired the tissue engineering assets of Albany International Research Co. and developed
the BIOFELT™ brand of bioabsorbable needlepunched tissue scaffolds. Additional financing followed,
as did the continued focus on development of fiber-based medical implants and scaffolds for
regenerative medicine.
Growth continues with recently announced expansion efforts. Concordia Medical has leased a
24,575-square-foot facility in Warwick, R.I., for medical manufacturing use. The company's $1.6
million expansion includes the buildout of expanded clean room space and the purchase of new
manufacturing and test equipment.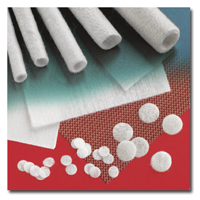 Concordia Manufacturing has invested $1.6 million to expand its Concordia Medical division,
which producers BIOFELT™ bioabsorbable needlepunched tissue scaffolds.

Buhler Quality Yarns Corp.

Building on fine-count spinning expertise, Swiss-owned Jefferson, Ga.-based Buhler Quality
Yarns Corp. continues to focus on Supima cotton and MicroModal® premium products. With the
Jefferson facility coming on-stream in 1996, the company had to adjust quickly to changing market
conditions that had big US weaving operations giving way to knitters and export business in Central
and South America.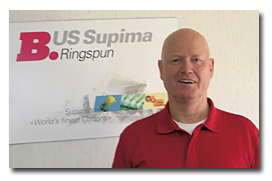 Buhler President and CEO Werner Bieri


In 2006, seeing a need to diversify beyond Supima and serve the premium market the company
had developed, Buhler invested $1 million in a new opening line that allowed for the development
and production of MicroModal blends with Supima as well as 100-percent MicroModal yarns and other
blends. Recently, without releasing details, the company stated that it is keeping up with its
strategy to further diversify its product offerings in specialty yarns for high-end garments.
Buhler Quality Yarns will be receiving new equipment in its spinning/winding section worth in
excess of $1.5 million. This equipment will replace initially installed frames from the 1996
installation and, at the same time, increase productivity while saving on energy.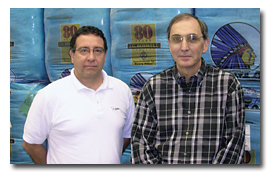 David Sasso (left), vice president, sales, and Victor Almeida, textile engineer, customer
support, Buhler



Boyd Technologies

And Wellington Custom Fabrics

Entrepreneurial growth has also made news in the nonwovens sector with Boyd Technologies
LLC's acquisition of Columbus, Ga.-based Wellington Custom Fabrics (WCF).
South Lee, Mass.-based Boyd Technologies' subsidiary Boyd Converting Company was founded by
Bronly Boyd in 1979 as a converter, distributor and contract manufacturer of technical papers,
engineered fabrics, specialty textiles and membranes. The company's largest markets are in the
health and medical, electrical and consumer areas. It supplies its customers with these
high-value-added, nonwoven and specialty paper products as well as converting services. Recently
acquired Wellington is a converter and master distributor of nonwoven materials supplied to the
apparel industry.
Boyd's move touched off an aggressive growth strategy focused on geographic expansion and
market diversification through development of the company's core businesses, step-out acquisitions
such as WCF, and a new focus on breakthrough technologies. The acquisition also signaled to the
domestic marketplace that this Northeastern textile and mill converting industry company saw future
value in a tandem strategy of reinvesting in a traditional textile company while simultaneously
pursuing exciting high-tech opportunities.
According to the company, there is a focus on expanding WCF's breadth of products, utilizing
new materials and innovative application solutions that will develop their scope beyond what many
see as a more traditional segment of the nonwovens industry. Boyd Technologies is bullish about the
nonwovens and overall textiles industries, and expects to play an active role in shaping the future
of the textile industry.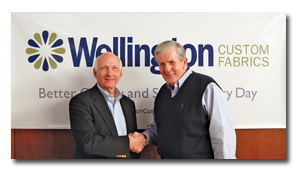 Bronly Boyd (left), chairman and CEO, Boyd Technologies; and Charles A. Kurtz, former owner
of Wellington Custom Fabrics (WCF), seal Boyd's acquisition of WCF with a handshake.

Foreign Investment

Several pieces of news regarding foreign investment in US textile manufacturing have popped
up recently and illustrate that there still just might be some opportunities in the States. A
cotton yarn company and a denim company, both from south of the border, seem to think US facilities
might provide a market advantage.
Grupo Zaga S.A. de C.V., a Mexico-based conglomerate owned by the Zaga family, and several
North Carolina textile executives have formed Lacassine, La.-based Zagis USA. Zagis will operate in
Louisiana to produce open-end cotton sales yarn and has begun construction on the first of two new
textile mills. Zagis plans to invest $75 million in the two facilities and employ 160 workers. The
plant's location grants attractive access to Louisiana's cotton crop and Central America-Dominican
Republic Free Trade Agreement (CAFTA-DR) markets. Phase one is planned for completion in 2008, with
phase two slated to begin in early 2009.
Brazil-based Santana Textiles, South America's largest denim fabric manufacturer and the
fifth-largest such producer in the world, will add a sixth plant to its manufacturing portfolio.
With four plants in Brazil and one in Argentina, the company will invest $170 million in a denim
manufacturing plant in Edinburg, Texas, that is expected to employ 800 workers. The State of Texas
announced plans to invest $1.65 million through the Texas Enterprise Fund to assist Santana
Textiles in the venture.

Climate Of Change

Unfortunately, not all of the news about US textiles has been positive. Many companies are
struggling and dealing with economic factors challenging US manufacturing in general. The climate
of change demands quick and correct decisions, flawless implementation and a strategic view that
has both short-term and long-term benefits.
In the past, investments were often about lowering costs and adding capacity – US machinery
investment was huge. Today's investment seems, in some cases, smaller, yet more focused.
One example, from a manufacturer that preferred not to be named, is investing in new
equipment that addresses cost issues while expanding his business. The replacement of old equipment
will increase capacity, add new products to the line, reduce power consumption, improve quality and
increase the flexibility of the manufacturing process. The company's current track record is
strong, even with today's economic conditions, and its leadership believes that its sales team can
place the new products in the market, expanding existing business while lowering production costs
across the board.
Short-term, spiking energy prices make the investment more attractive, and with thinner
margins overall, more product to sell will help the shrinking bottom line.
In 2008, US textiles may not be for the faint of heart, but there are many textile companies
willing to defy the status quo and create their own future.
September/October 2008