"

T
here is a standard supply chain saying about having the right product in the right place
at the right time at the right price – it all comes back to that," said Tony Ross, Cap Gemini Ernst
& Young's (CGE&Y) Irving, Texas-based logistics and fulfillment consulting practice leader
for the Americas, when asked what logistics and supply chain management should strive to achieve.
"What I'd like to add is: having the right product in the right place at the right time at the
right price while maximizing profitability. That's a very key phrase to add."
In the past decade, manufacturing has seen tremendous gains in productivity and efficiency,
so much so that some companies now consider logistics and supply chain management the last frontier
in further achieving corporate leanness and maximizing profits.
For a textile industry that is going to be quota-free in 2005, one can count on it becoming
even more globalized than it is today. This provides another added incentive to fine-tune every
step of the supply chain.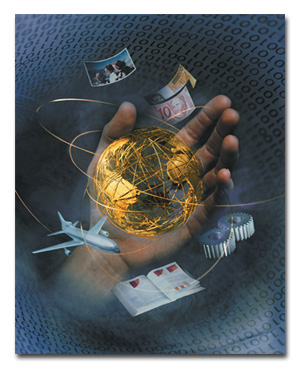 Photograph courtesy of Schneider Logistics Inc.

Outsourcing – A Welcome Trend


While the trend of outsourcing seems unstoppable in many aspects of manufacturing, and many
executives wince at the mere mention of the word, quite a few textile manufacturers are embracing
the idea of outsourcing their logistical needs to third-party logistics companies. 3PLs, logistics
parlance for third-party logistics suppliers, are companies that specialize in arranging and
managing some or all aspects of transportation and distribution on their clients' behalf.
"Between the late 1980s and early '90s, the 3PL market was born," said Doug Olson, general
manager/vertical leader, manufacturing and consumer products, Schneider Logistics Inc., Green Bay,
Wis. "Why? Because many businesses in the '90s started to focus on reengineering their core
competencies. They decided that there are companies out there that do transportation better than
they do. These [transportation] companies have a lot of experience, plus a lot of purchasing power
and knowledge in the market." To demonstrate what kind of purchasing power 3PLs have, Olson said
Schneider Logistics, which is the 3PL arm of trucking company Schneider National Inc., purchases
more than $2 billion worth of transportation annually on its clients' behalf. The majority of the
company's business is between North America and Europe, but it is actively growing its emphasis on
Asia.
In China, where market-oriented manufacturing activities are springing up everywhere, 3PL is
one of the fastest-growing industries, according to the 2003 China Logistics User Survey, published
jointly last August by the Atlanta-based Georgia Institute of Technology (Georgia Tech), the
Singapore-based Logistics Institute Asia Pacific and the Beijing-based Institute of Logistics and
Transportation of the China Communications & Transportation Association.
One company that relies heavily on 3PLs is Atlanta-based athleticwear and activewear
manufacturer Russell Corp. Scott Mosteller, vice president of supply chain at the company's
Athletic Group, which oversees branded merchandise such as Russell Athletic, said his division has
contracted a freight forwarder to handle its shipments from the 20 or so countries it sources from,
including Pakistan, India and Brazil.
"It's a cost-benefit analysis of how much it would cost to use a freight-forwarding company
versus how much it would cost to build the same network in-house," Mosteller said.
As the 3PL industry matures, some firms are starting to specialize in serving a particular
product sector or focusing on a specific mode of transportation.
"I believe as more and more companies begin to use 3PLs, the providers will develop
capabilities that are really tailored to a specific industry's needs," said John Langley, professor
of supply chain management at The Logistics Institute (TLI) and director of the Supply Chain
Executive Programs at Georgia Tech. "As they build up a critical mass of customers, [these
providers] also are trying to figure out their own core competencies. They may find out that they
really can't be core-competent in serving a broad range of industries. If they focus on a specific
industry, they will not only do a better job for that industry, but they also grow their business
in that industry and maybe gain a much larger market share."
"It could become attractive to us," Mosteller said. "We are growing our sourcing volume year
by year, and as we get more total volume and units in, it'll give us some flexibility to look at
specialization to reduce cost."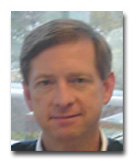 "It's a cost-benefit analysis of how much it would cost to use a freight-forwarding company
versus how much it would cost to build the same network in-house."

— Scott Mosteller, vice president of supply chain, Russell Corp.'s Athletic Group

Timing Is Everything


The logistical challenges faced by the textile industry are no different from those
experienced in other sectors of manufacturing – shrinking product cycles, multiple vendors and
manufacturing locations, rising expenses, and lack of process visibility, among others.
As with all other consumer goods, the textile product cycle is getting shorter and shorter.
Consumer tastes are fickle, and what sells today may be shunned tomorrow, which is why logistics
plays an important role in ensuring that the right products are at the retailers at the right time.
"The key is for companies to get their products at the lowest cost from their manufacturing
sources to their facilities and then to their stores without having to store the goods for a long
time," CGE&Y's Ross said. "For example, summer fashion is ordered or made the previous summer
or fall. Many retailers do not have large distribution centers or warehouses, and they don't want
to receive the products in October or November of last year. They want to get it in January.
"In addition, retailers forecast what to allocate to each store, but the mix may have
changed by the time fashion comes around or the forecast didn't hit quite accurately," Ross
continued. "After they disperse the products to the stores, the stores then have to ship to each
other to rebalance inventory. We see inter-store shipment as an expense and a customer service
issue."
A typical supply chain process flow starts with the manufactured goods being packaged and
shipped. Upon arrival at their destination, the goods then will be delivered to a distribution
facility where individual labeling and packaging take place. Finally, the retail-ready items are
delivered to the final retail outlet.
To reduce the amount of time products spend in transit, the logistics industry is looking
for ways to tweak the process. Atlanta-based UPS Supply Chain Solutions (UPS-SCS) offers what it
calls Distribution Center By-Pass. The company operates a number of logistics centers where much of
the shipment preparation work, such as labeling and palletizing according to final retail store
destination, is done. Because each pallet can include items from different manufacturers and
suppliers headed for the same final retail store, upon arrival at its destination, the pallet can
be transferred directly to the store, thus bypassing the distribution center.
One such logistics center that UPS operates is in Shenzhen, China, which serves the vast
manufacturing region of southern China.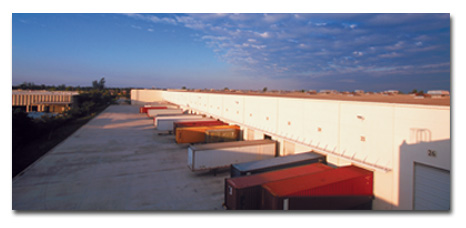 Cross-docking is not the only service offered by UPS Supply Chain Solutions. Other services
include technical repair/configuration, network management, supply chain design/planning and urgent
parts delivery.

An Ocean Away


Precise timing itself is a moving target. Add in the unpredictability that results from
shipping goods from suppliers on one continent to buyers on another, and ensuring a smooth
logistics operation becomes a science.
"More manufacturing continues to go overseas, and the supply chain has become elongated.
That makes it more complex," said Lynette McIntire, director, UPS-SCS. McIntire pointed out that
instead of manufacturing textiles in South Carolina and shipping product to New York, production
now takes place in different countries across oceans, which means there are more steps to manage,
as well as more things that could go wrong in between. "The thing about being a global provider is
you adapt to the local condition – you make it work. The key is having reliable information," she
said.
For the textile industry, the flow of goods is mainly from the new manufacturing regions,
such as Asia and Eastern Europe, to the markets in the West. "The logistics challenge of bringing
products from multiple manufacturers in, say, a given Southeast Asian region is consolidating those
manufacturers who might be from multiple countries to a port for export, then getting accurate
information as to how your containers are loaded, then tracking those containers, making sure when
they get to a port in the United States that they're then moved effectively and efficiently whether
by rail or truck," Ross said.
"In most supply chains, especially for international, you're looking at trying to connect
maybe 20 or 30 different entities to get a product from its original source through to its end
consumer," Schneider's Olson said. "Trying to make that work and simplify it so everybody
understands the goal is hard. A good company will make sure [the different parties in its supply
chain] understand what its needs are and what the drive is for the company's mission."
In other words, the supply chain cannot be treated as stand-alone pieces; instead, it
involves an integrated and synchronized flow of both goods and information. "A highly integrated
supply chain is one whose participating companies communicate and work effectively together," TLI's
Langley said.
Such integration, or visibility as Mosteller calls it, is what Russell hopes to achieve with
its transportation supplier. "The main issue that we have struggled with is visibility of the
product coming through the supply chain," he said. "In many cases, we lose visibility of it when it
leaves the supplier until it shows up at our doorstep. Knowing that the containers have actually
reached Los Angeles and are waiting in Customs would be important for us to know, especially for
something that's timely. A lot of times, instead of having that at our fingertips on our keyboard,
we have to actually call, and [the freight forwarder] has to trace it down."
This is where technology can play a role. In fact, the question of how to leverage
information technology to achieve supply chain objectives is one of the topics that came up during
meetings of the Supply Chain Executive Forum, an industry group founded by TLI and led by Langley,
who pointed out there are software tools available to help companies better understand and forecast
their logistics needs, such as cost and time.
"Supply chain visibility tools are going to go a long way for people to get a good handle on
their product flow," Ross said. "As they get information about their product flow, it's going to
reveal to them where there may be cost reduction opportunities because a lot of new information
becomes available."
On the other hand, Olson stressed that technology can only help so much. "Logistics is about
people, process and technology," he said. "Technology is an enabler. But the more important thing
is, do the companies that you are trying to align with really understand and have good processes?
Do their people understand the processes? Are the processes aligned with the technologies?
Sometimes people have the technologies, but the processes don't align, and you don't have an
effective organization."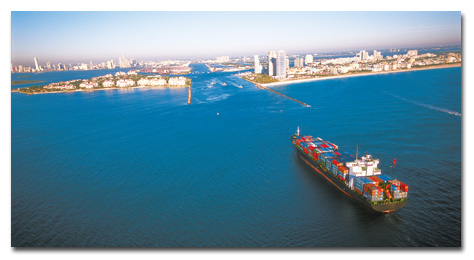 UPS Supply Chain Solutions uses ships — along with trucks, planes and railcars — to
transport freight for its diverse customers.

Rising Costs


One challenge that faces manufacturers and transportation providers alike is the recent
run-up in fuel prices. Manufacturing has moved to regions where low labor costs are attractive;
but, will the increasing cost of shipping negate any gains in production costs?
In addition, because of the geographic shift of manufacturing centers, demand for freight
capacity has become very unbalanced – namely, there is extremely high demand for routes going from
Asia, particularly China, to the West, but not vice versa. This also has driven up shipping
expenses as ocean and air carriers try to cover their costs of sending back empty containers.
"The last couple of years have been a great situation for asset-based providers to get rate
increases, and they've continually gotten those because the market balance is allowing them to,"
Olson said. "If managed effectively through a logistics provider, it can offer you alternatives or
help to effectively negotiate rates.
"In the near term, the ocean [shipping] industry is in a very good position to continue to
get increased rates. It all has to do with a balance of capacity and demand. But, if a new ocean
line enters the lane, that could rapidly change. In that industry, it's about asset utilization."

The End Goal


Almost all industry experts agree that the ultimate goal of logistics is to improve
operation efficiency and customer satisfaction.
However, improving operation efficiency through logistics is more than just lowering the
costs of shipping products. "Logistics should not only be an income statement activity where it's
just an expense or line item," Olson said. "In other words, when I spend X amount of transportation
dollars, it should start to leverage the balance sheet. It should start to reduce the cost of
working capital by taking inventory out of the pipeline. That frees up capital dollars for either
more investment or further acquisitions."
UPS's McIntire agreed. "Many companies look at supply chain cost simply as the cost per kilo
from point A to point B, and not at how much is tied up in inventories, and so forth," she said.
In terms of satisfying customers' needs, it is easy to make the mistake of assuming speed is
the only thing that matters. "The goal is to make sure service requirements are met exactly – that
is, making sure shipments are on time, which means not late and not early," Langley said.

What Does The Future Hold?


How can the industry prepare for the future? The advice logistics experts offer to the
industry is: Collaborate and reconfigure.
"I see a continuing emphasis on the participating organizations in the supply chain
coordinating and collaborating because they have to in order to satisfy their customers'
requirements," Langley said. He added that TLI – whose members include companies that are involved
in the different stages of the supply chain, such as manufacturers, retailers, 3PLs and technology
firms – was established precisely to encourage more collaboration. "The goal is that when issues
come up, you can find somebody in the room who can help address it," he said.
"A lot of manufacturers have got to look at their supply chain and reconfigure. They need to
ask if they are set, from a logistics perspective, to be able to collaborate, because the future is
collaboration," Olson said. "I see a lot of reconfiguration [of the network] – when companies are
out there trying to collaborate, they realize that there are only so many suppliers in their
network they can truly collaborate with."
There is no doubt that logistics and supply chain management are important operational
aspects of any company. To see just how important, consider this, as suggested by Ross: The current
CEO of Wal-Mart Stores Inc. rose up from the logistics and transportation ranks.
---

You Say Logistics,

I Say Supply Chain Management


To the layman, the terms "logistics" and "supply chain management" are sometimes used
interchangeably. But, to those whose job is to move goods from manufacturing point A to retail
point B, logistics is one process, albeit an important one, within the scope of supply chain
management.
According to Georgia Tech's Langley, logistics refers to the transportation aspect of a
supply chain operation. "I believe supply chain management is really a new way of managing an
entire business," he said. "Logistics is a key process area within the broader area of supply chain
management. The activities that comprise logistics individually and collectively can include
transportation, warehousing, distribution, and the integration of all that."
May 2004