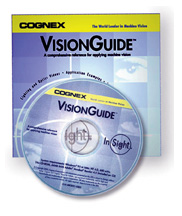 Cognex Corp.
, Natick, Mass., has released the Cognex VisionGuide™, a free machine vision application
and reference guide on CD-ROM. Included on the CD are application examples, optics and lighting
videos, a utility program to aid in determining field of view and resolution requirements, and an
interactive tutorial on building vision applications.
"The Consumer Guide to Vortex Shedding and Fluidic Flowmeters," available from Chestnut
Ridge, N.Y.-based

Spitzer and Boyes LLC
, is an independent guide that ranks vortex shedding and fluidic flowmeters by
manufacturer, performance and size.
Members of the

Screenprinting & Graphic Imaging Association International (SGIA)
, Fairfax, Va., can now submit first entries free of charge to the Golden Image Awards
Competition, to be held in October during SGIA '03. Additional entry submissions are $20 each.

The Dow Chemical Co.
, Midland, Mich., has increased the price of Versene, Versenex™, Versenol™ and Versenate™
chelating agents in North America by at least 2.5 cents per pound. The company also has increased
the North American price of propylene oxide by 8 cents per pound.

Lenzing Fibers Corp.
, Lowland, Tenn., has announced a 7- to 9-percent increase in the price of its rayon
staple fiber.
The Italy-based

Italian Trade Commission
has released "Smart Capital: The Sharp Manufacturer's Guide to Equipment Purchases," a
free white paper that provides strategies for making capital equipment investments.
Spartanburg-based

Lawson-Hemphill Inc.
has released a new catalog for the FST 3000R shrinkage and shrink-testing instrument for
a range of fibers and yarns.
The

National Cotton Council (NCC)
, Memphis, Tenn., is accepting member applications for its 2003-04 Cotton Leadership
Class through July 1. Interested applicants can visit http://leadership.cotton.org for more
information on the Cotton Leadership Program.
The Color Assessment CD-ROM from the Research Triangle Park, N.C.-based

American Association of Textile Chemists and Colorists (AATCC)
explains and demonstrates AATCC test methods and evaluation procedures.

BBA Nonwovens
, Nashville, Tenn., has increased the price of all nonwoven products.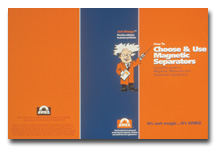 Eriez Magnetics
, Erie, Pa., has made available "How to Choose & Use Magnetic Separators," a 16-page
overview of magnetic separation equipment; differences in dry, moist and liquid process
applications; and magnetic materials.
Catalog NPB-303 from

Bimba Manufacturing Co.
, Monee, Ill., includes information on stainless steel repairable Original Line cylinders
in two bore sizes, and Pneu-Turn Rotary Actuators with three new options.
The street on which Italy-based

Lonati S.p.A.
is located has been renamed Via Francesco Lonati in honor of the company's founder. All
other contact information remains the same.
Wilmington, Del.-based

DuPont Packaging & Industrial Polymers
has increased the price of all grades of Elvanol® polyvinyl alcohol by 20 cents per
pound.

Benz Materials Testing Instruments
, Providence, R.I., has made its new-generation electronics system for aging ovens
available for retrofitting competitive ovens.

ASTM International
, West Conshohocken, Pa., has established a free-of-charge membership category for
eligible undergraduate- and graduate-level students.
A new brochure from

GrayWolf Sensing Solutions
, Trumbull, Conn., details the DirectSense™ TOX toxic gas monitor, which uses mobile
Pocket PC computers to take environmental measurements.
Knoxville, Tenn.-based

Online Development Inc.
has updated its website,
www.oldi.com.
June 2003