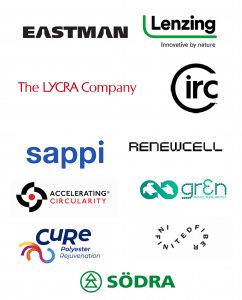 WINTERTHUR, Switzerland — October 19, 2023 — Worn Again Technologies, a pioneer in the true circular economy for textiles, has announced its membership of the newly formed Alliance of Textile Chemical Recyclers (ACTR). Spearheaded by Accelerating Circularity, this partnership aligns perfectly with Worn Again Technologies' mission to repurpose waste materials back into the supply chain, signaling a shift away from the old-fashioned linear textile industry.
The ACTR aims to provide the textile industry with accurate information on textile chemical recycling through a unified voice. The association aims to meet these goals through educational, outreach and engagement opportunities, with the first step being the introduction of a dictionary of common terms to educate the industry on the chemical recycling of textiles.
Collaborating with other leaders in the field, Worn Again Technologies and its fellow members are committed to delivering sustainable initiatives. These include advocating for chemical recycling solutions to reduce the volume of textile waste directed to landfills and incinerators, ensuring a supply of sustainably sourced, circular materials and assisting brands and retailers in reducing their CO2 footprints.
Worn Again Technologies is at the forefront of the creation of a sustainable textiles industry with its chemical recycling technologies. A testament to this commitment is the development of its state-of-the-art textile recycling demo plant in Winterthur, Switzerland. This facility, designed to divert up to 1,000 tons of textiles annually from incineration, showcases its closed-loop chemical recycling technology aligning with ACTR's goal to drive awareness about how this process can benefit the textile industry.
"We formed this collective to move chemical recycling technology forward, share common definitions, and address policies in a collaborative way to maximize the elimination of textile waste to landfills and incineration" explained Karla Magruder, founder and president of Accelerating Circularity. "Chemical recycling technology has many benefits, including quality more similar to virgin fiber and the ability to recycle multiple times."
Erik Koep, CEO at Worn Again Technologies, commented: "Becoming a member of the ACTR underscores our commitment to revolutionizing the textile industry. The potential of chemical recycling is vast, promising end products with quality akin to virgin fibers and the opportunity for further reuse. As leading experts in the chemical recycling of textiles, we bring technical know-how that will help drive impactful outreach activities across the industry. Together, we're not just imagining a world without textile waste, we're actively helping to build it."
Posted: October 19, 2023
Source: Erik Koep, CEO, Worn Again Technologies