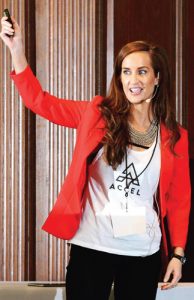 Megan Eddings, founder and CEO of Accel Unite, was named the winner of the Women's Business Enterprise National Council's (WBENC's) 2022 WBENC Pitch Competition. Eddings pitched the company's sustainable, reuseable isolation gown and emerged as the winner from the initial group of 500 participants. She received $20,000 in prize money to invest in Accel Unite.
Canada-based non-profit Canopy placed The Lenzing Group, Austria, in first place on its "Hot Button Ranking" of 34 producers of cellulosics fibers. The companies are evaluated based on sustainable wood and pulp sourcing, efforts to use alternative raw materials, and achievements in ancient and endangered forest protection.
The Netherlands-based Texo Trade Services is celebrating its 25th anniversary.
Medline and Hologenix® recently launched CURAD® Performance orthopedic products that are powered by CELLIANT® infrared mineral technology. Hologenix also is celebrating the 20th anniversary of Celliant and reported more than $1 billion in retail sales over the past 20 years.
The Lycra Co., Wilmington, Del., and HeiQ, Switzerland, have introduced the Lycra® naturalFX™ finishing process for 100-percent cotton knit garments designed for mass market applications. According to the companies, the finish helps knitwear retain its shape with durable comfort stretch and a soft hand.
Sweden-based Material Exchange has acquired Italy-based Studio M.V., a textile design and sales company.
England-based James Heal is celebrating 80 years since the invention of its Martindale abrasion testing instrument.
Bangkok-based Thai Acrylic Fibre Co. Ltd. (TAF) recently launched a "Waste Nothing" video campaign to promote its Regel™ recycled acrylic fiber as a sustainable option.
Spain-based Tuvatextil S.L. has entered the U.S. fabric and furniture market with its Agora Fabrics brand.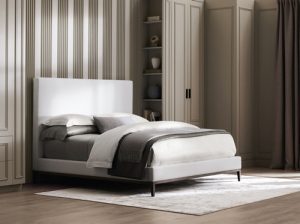 Bloomingdale's and Bloomingdales.com have launched a Boll & Branch collection of sheet sets, duvet sets, bed blankets, quilt sets, alpaca throws and decorative pillows. The retailer is the first retail partner to carry the Boll & Branch Reserve Collection made using rare organic cotton.
Singapore-based Säntis Textiles, Egypt-based Egyptian Cotton Hub and Vietnam-based Garment 10 Corp. recently joined the International Textile Manufacturers Federation (ITMF) as corporate members.
The U.S. Department of Labor recently presented Darn Tough Vermont, Northfield, Vt., with a 2022 gold HIRE Vets Medallion Award. The honor recognizes employers who successfully recruit, hire and retain veterans.
Rock Hill, S.C.-based Atlas Copco has acquired the operating assets of Northeast Compressor, Syracuse, N.Y.
Ocean State Innovations (OSI), Portsmouth, R.I., reports it has added ITW Military Products to its portfolio.
Noble Biomaterials, Scranton, Pa., has launched Ionic+® Botanical, a citric-based topical fabric finish for antimicrobial and anti-odor properties.
Dow, Midland, Mich., had introduced a patented silicone ink — SILASTIC™ LCF 9600 M Textile Printing Base Ink — which was designed for printing on man-made and cotton fabrics and especially highly elastic fabrics.
England-based Composite Integration recently won the 2022 Innovation in Composite Manufacture award at the Composites UK Industry Awards.
Airbus Defence and Space presented Hexcel Corp., Stamford, Conn., with its annual Sustainability Award. The honor recognizes suppliers that have achieved excellence in sustainability through initiatives that support its business.
Paris-based interlinings manufacturer Chargeurs PCC has introduced the Zero-Water Rainbow Collection of sustainable knitted interlinings. Available in 15 colors, the ultralight inner components are dyed using a proprietary waterless process.
November/December 2022