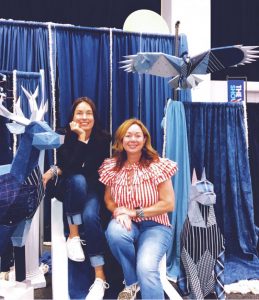 Intrinsic Advanced Materials — a joint venture between Intrinsic Textiles Group and Parkdale Advanced Materials — offers a solution to man-made microfiber pollution with its CiCLO® technology.
TW Special Report
Microplastics — defined by the U.S. National Oceanic and Atmospheric Administration as any piece of plastic less than 5 millimeters in length — are harmful to marine and aquatic life, and, like it or not, textiles have been found to be a contributor to microplastics in the environment in the form of microfibers. Such particles are too small to feasibly recover and once in the environment, they persist because they do not biodegrade naturally. The full extent of the problem is still being studied, but between the millions of tons of apparel and other textile products sent to landfills each year, as well as fiber shedding from textiles during use and laundering, much work is to be done to reduce the impact of textile fibers in the environment.
Realistically, there is no "one-size-fits-all" solution and companies are tackling the problem in a variety of ways — from developing new recycling technologies that can handle mixed waste streams to recover and recycle plastic an almost infinite number of times, to encouraging circular economies and textile reuse.
Another strategy employed by Intrinsic Textiles Group LLC focused on making man-made textile fibers biodegradable. It is impossible to ensure that no microfibers end up in the environment, so what if such tiny fibers could biodegrade in nature and reduce their environmental impact? That was the question asked by Andrea Ferris and partner Alan McIntosh when they founded Intrinsic Textiles Group and set to developing a technology they named CiCLO®.
Ferris notes on the CiCLO website that, "CiCLO fibers were invented from a conviction that 'built to last' shouldn't mean 'here forever.'"
The pair's business and burgeoning technology eventually caught the eye of Parkdale Advanced Materials — the fibers and yarns innovation division of Parkdale Inc., Gastonia, N.C. In 2018, the two companies decided to collaborate and a joint venture company — Intrinsic Advanced Materials — was formed.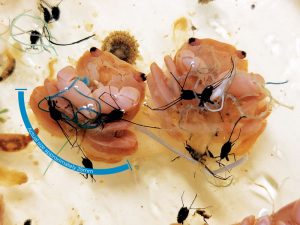 Textile World recently had the chance to discuss CiCLO's progress with Ferris, co-founder and CEO of Intrinsic Advanced Materials and co-inventor of CiCLO technology, to learn more about the company's beginnings, how the technology works and the product's commercialization.
TW: Circling back to the beginning, it's unusual for a textile technology to get its start in Silicon Valley! What was the drive behind the technology?
Ferris: CiCLO technology was the brainchild of Intrinsic Textiles Group, a textile technology start-up that spun out of a uniforms and branded merchandise agency in Silicon Valley serving hi-tech clients as well as fast casual restaurant chains. We initially invented the technology to solve our own problem. But, over years of research and development, we discovered that we'd created such an important solution to help reduce plastic pollution that it made sense to build an infrastructure to make it available to the rest of the world too.
TW: How was the concept initially conceived?
Ferris: The story goes like this. Way back in 2012, we had the realization that the large uniforms programs we were supplying were emitting massive amounts of microplastic pollution in the form of man-made fibers into the environment. We were already using recycled polyester (rPET) as a raw material, but had a crisis of conscience when considering the unavoidable pollution the products we supplied were causing. So, we set out to make a better polyester — one that would still be durable and high performance during the useful life of finished products, but one that would eventually biodegrade when it ends up in the environment as a pollutant. We knew that biodegradable plastics existed, so it sounded easy enough at the time!
More than 60 percent of the world's textiles are made with man-mades like polyester and nylon, which fall into the category of plastics. "Plastics" have a bad rap, but polyester and nylon play an important role in our lives — delivering high performance characteristics — they comfort and protect us — durability — they last virtually forever so we can use longer and buy less — easy care — less washing and drying is required — and global availability at affordable costs. But almost all fabrics shed fibers during manufacture, use and care. The fibers, referred to as microfibers or fiber fragments, are so small that they leak into the environment. Once fugitive, they cannot be recaptured. It's common knowledge that most plastics, including polyester and nylon, are not inherently biodegradable and persist indefinitely in the environment. Considering all this, it's not shocking that research shows that man-made textiles are a contributor to microplastic pollution
While source reduction, 100-percent prevention of plastic pollution and completely closed loops are ideal goals, the idea for the CiCLO solution was grounded in current reality. The goal in developing CiCLO technology was to ensure that fiber fragments shed from man-made fabrics using the technology won't persist in the environment forever the way other man-mades do.
TW: Parkdale is known for its cotton processing expertise. What about the CiCLO technology was attractive to Parkdale, and how does it complement Parkdale's traditional business?
Ferris: As the largest spun yarn manufacturer in the Western Hemisphere, Parkdale's production of polyester-containing yarns exceeds 500 million pounds per year. It has taken a leadership position in delivering sustainable solutions for the textile industry and CiCLO is the proven technology to mitigate microfiber pollution generated by man-made textiles. Parkdale is committed to being part of the solution by creating a path for a cleaner planet, and that is transformational for the textiles industry.
TW: What did the development process look like, and how did Parkdale's involvement contribute to a commercial product?
Ferris: The development process was long and comprehensive, starting with an investigation into existing biodegradable technologies and biopolymers. We found that while there were some innovative materials in the market, there was nothing designed specifically for the requirements of high-performance textiles. By that, I mean we needed a technology with safe ingredients that could be blended homogeneously, spun efficiently with conventional and recycled polyester using existing equipment, dyed and finished conventionally, with no loss of mechanical characteristics or durability … but that also eventually biodegraded at greatly accelerated rates when fugitive as a pollutant in the environment. The technology didn't exist, so we made it! It took four years of trial and error, relationship building, raw materials sourcing and evaluation, and a sizable — and ongoing — financial investment in third-party lab testing for performance and biodegradation.
The joint venture with Parkdale has been instrumental in scaling CiCLO technology, from contributing its expertise to optimizing the formulation for spinning to transforming the company from a startup with limited resources and reach to a meaningful textile technology business. Parkdale's size, textile industry relationships and sincere commitment to innovative solutions that improve lives and sustain the planet make it the perfect company to help CiCLO polyester become the new industry standard globally.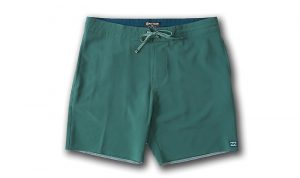 TW: For readers not familiar with CiCLO technology, what is it and how does it work? What types of man-made fibers are compatible with the technology?
Ferris: CiCLO technology gets blended with conventional or recycled polyester and nylon during melt extrusion at the very beginning of the fiber manufacturing process. It becomes permanently embedded in the fiber, so it never washes out. In the simplest of terms, it provides nutrients that attract and act as a food source for microbes, allowing microbes to breakdown and digest — or biodegrade — the active ingredients as well as the surrounding polymer.
The process can be likened to how other natural and inherently biodegradable materials break down in the natural uncontrolled environments. Just like a wool sweater won't biodegrade during manufacturing, use, care, or in the closet, neither will CiCLO polyester or nylon. Biodegradation of any biodegradable materials requires the presence of moisture and microbes over extended periods of time.
TW: The technology is "scientifically proven." How is the technology tested for biodegradation and what sort of data supports those claims?
Ferris: The efficacy of CiCLO technology has been scientifically proven by long term biodegradation studies conducted by third-party labs, including Intertek and Bureau Veritas among others, using internationally recognized ASTM Test Methods that simulate environments where man-made fibers are prolific pollutants — wastewater treatment plant sludge, natural soil, anaerobic digester landfill conditions and sea water.
Biodegradation is a complex topic, as is the testing. We often give long presentations on these topics alone. We share comparative long-term data to prove greatly accelerated biodegradation, but no claims can or should be made about "how fast" a biodegradable material will biodegrade in natural, uncontrolled environments. Think about it … every drop of seawater, square foot of landfill, and field of soil varies greatly — from nutrients to moisture to diversity and density of microbes, absence or presence of oxygen, temperature, among other factors.
If I could leave readers with two takeaways on the topic of biodegradation it would be that first the length of time it takes anything that is biodegradable — think wool, cotton or paper, for example — to biodegrade will vary based on many factors including the material properties and external factors; and second, years of third-party testing proves that CiCLO polyester and nylon biodegrade at greatly accelerated rates versus to comparable non-CiCLO polyester and nylon in wastewater treatment plant sludge, natural soil, anaerobic digester landfill conditions and sea water.
TW: During development, what were the challenges and were there any roadblocks?
Ferris: We had some bumps in the road along the way when it came to biodegradation testing.
We do not extrapolate data, and full biodegradation studies can take a few years. We went to market using one primary lab but quickly realized that brands and retailers wanted to see triangulated data from multiple labs. There aren't a lot of labs that offer biodegradation testing, and the test environments can be challenging to manage because they are living systems. Even the most reputable labs sometimes have systems die and need to restart experiments, adding to the already long time frames. Over the past four years, we have invested heavily in building relationships with third-party lab resources and conducting additional long-term studies to corroborate data. Ongoing testing is a top priority. Our research and development team always has multiple studies in the works, and we're committed to spot testing materials in the market.
TW: Have companies been quick to adopt the technology?
Ferris: My semi-joking answer is that "quick" and "textile development" seem to be competing concepts. CiCLO technology may break the world record for most highly vetted textile technology ever to be commercialized!
My serious answer is that we find it can take two to three years from the time a brand shows interest in CiCLO fibers to when its CiCLO-branded products stock shelves. Coming from a textile background, we understand this process and appreciate the due diligence on our clients' part. We launched in 2017 and are now seeing new products coming to market every week from brands we have been working with for years. There's truth to the statement that the day you plant the seed isn't the day you eat the fruit.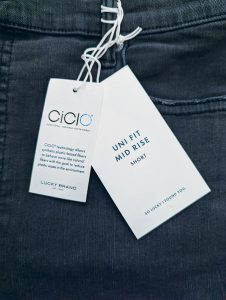 TW: Who has adopted and are any brands currently featuring the technology in consumer products? Is the product branded and marketed to consumers using hangtag programs?
Ferris: Products made with CiCLO fiber have been available at retail since early 2020. It's used widely in apparel and home textiles like bedding. Some adopters include Girlfriend Collective, Billabong, Definite Articles, Oakley, Aeropostale, Junes Bags, Lucky Brand, Kindthread, DCK Boardshorts, Sheets & Giggles, Finisterre, and Nimble. CiCLO branded products can be found at Target, Macy's, Bed Bath & Beyond, Urban Outfitters, Madewell, Free People, and many more retailers.
We offer CiCLO hangtags upon request, which is tied into our traceability program, that many brands utilize. Some choose to create tags using their brand voice and aesthetic, but that are also in line with CiCLO brand guidelines about how to communicate biodegradable plastics to consumers.
TW: Is it requested by brands or are textile manufacturers opting to use the technology to attract customers to their textile products?
Ferris: Both, and the source of interest has evolved over time. As a new company and technology, we initially had to prove ourselves and the product to fiber and fabric manufacturers. We couldn't sell the product to brands until we were also able to offer CiCLO fiber availability globally. Then, we tirelessly presented the concept to brands and helped align them with our reputable fiber suppliers. Brand awareness of CiCLO technology has grown so significantly that today we get daily inquiries from both brands wanting to adopt and manufacturers wanting to supply.
TW: Is the product certified by any third-party organizations?
Ferris: The chemistry used to create CiCLO technology is ECO PASSPORT Certified by OEKO-TEX®. All components are also REACH compliant.
TW: Does CiCLO technology extend beyond textiles?
Ferris: We are solely focused on pollution caused by textiles today, and very intentionally avoid applications for unnecessary single-use plastics like straws. Our position is that biodegradation of plastics makes sense when the material unavoidably leaks into the environment and cannot be recovered or recycled.
In addition to designing with CiCLO polyester and nylon, we encourage brands and manufacturers to pursue ways to lessen shedding, filter fibers, recycle, reduce use of man-made fibers, utilize natural fibers and all the other ways the industry can work to mitigate pollution caused by textiles. CiCLO technology is just one arrow in the quiver!
TW: So, after 10 long years, you've proven the science, built a global infrastructure for traceability and availability, developed meaningful and responsible marketing, and adoptions are growing daily. What challenges do you face today and what keeps you up at night?
Ferris: Every business has challenges, and I'll share our top two.
First, brands and retailers are facing real and difficult supply chain disruptions, which delays adoptions of any new technology. We're patient, understand these issues and are here for the long haul, so this is temporary and we're already overcoming this.
Second, there is understated confusion on the complex topic of biodegradation — how fast, in what environments and how does it work? Unfortunately, we've seen some bad actors doing things like having a very specific fiber, or fibers, certified compostable, then marketing a "biodegradable" yarn for textiles. BPI, a certifying body for compostability, will only certify products and materials related to food packaging and yard waste. Additionally, finished products — not just raw materials — need to be certified to qualify as compostable. Commercial compost is not an end-of-life solution for textiles.
We see it as our job to educate the industry, which we're doing. It will continue to take time and becomes more challenging as other companies and manufacturers propose well branded — and I'd like to think well meaning — but irresponsible, unproven solutions to synthetic microfiber pollution. That's what keeps me up at night!
September/October 2022