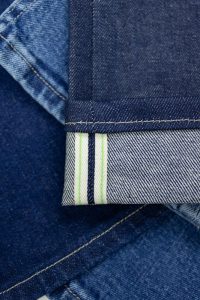 Cone Denim®, Greensboro, N.C., has added Mental Health Awareness Selvage Denim to its Cone® Community Collection. The fabric, supporting Mental Health Awareness Month, features a bright Distilled Indigo™ shade and a green selvage ID.
Heathcoat Fabrics, England, was recognized with the Queen's Award for Enterprise for Innovation for its high-performance DecelAir Superlight parachute fabric that helped deliver NASA's Perseverance Rover onto the surface of Mars.
TREW, Portland, Ore., has introduced a line of Nuyarn merino wool T-shirts.
DNA Technical Fabrics, Columbus, Ga., recently celebrated its 20th anniversary.
The Belgium-based European Committee Of Textile Machinery Manufacturers (CEMATEX) has introduced an online business platform for ITMA 2023 participants. ITMAconnect complements the 2023 exhibition to be held June 8-14, 2023, in Milan, and enables exhibitors and visitors to build connections and source technologies prior to the show.
Brenntag, Reading, Pa., is now a distributor for Archroma products in the United States and Canada.
weaveRIGHT® Technology has licensed its patented weaving process to Standard Fiber, which now has the rights to develop and distribute bath products made using the technology to home retail and hospitality markets.
Delta Galil Industries Ltd., Israel, and adidas have launched a full-range Spring/Summer 2022 collection of underwear for adidas Originals and Badge of Sport.
Milliken & Company, Spartanburg, S.C., was named to the Forbes Best Employers for Diversity list for 2022. The company also recently published its fourth annual Sustainability Report, which includes progress towards its 2025 Sustainability Goals.
Charlotte, N.C.-based Elevate Textiles — comprised of American & Efird, Burlington, Cone Denim, Gütermann and Safety Components — recently issued its 2022 Sustainability Report. The report includes actions to advance its commitments and updates to the company's 2025 Sustainability Goals, as well as progress on its Ten Threads of Sustainability.
The Association of the Nonwoven Fabrics Industry (INDA), Cary, N.C., recently published the 9th edition of its North American Nonwovens Supply Report. The 75-page report, supplied to INDA member companies and associates, includes 36 figures and 11 tables.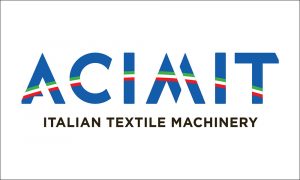 Italy-based ACIMIT, the Association of Italian Textile Machinery Manufacturers, has unveiled a new corporate identity. The association's logo, website and brand book all feature new designs.
England-based workwear textile manufacturer Carrington Textiles recently received Joint Supply Chain Accreditation Register (JOSCAR) accreditation. This compliance system for suppliers to the defense, aerospace and security industries acts as a single source for pre-qualification and compliance information to improve efficiency of both the supplier and buyer communities.
San Francisco-based GAP Inc. recently issued its 2021 Environmental, Social and Governance (ESG) Report. The report includes progress that the company and its brands — Gap, Old Navy, Banana Republic and Athleta — have made toward building a more sustainable and inclusive business.
Austria-based Zimmer Austria recently sold a Modus Loop Steamer to FlagSource, J.C. Schultz Enterprises in Batavia, Ill. FlagSource will use the steamer to finish digitally printed nylon flag material for its high-quality flag products.
England-based Sun Chemical has introduced ElvaJet Onyx SB sublimation ink for
digital textile printing.
Japan-based YKK Corp. has joined the Ellen MacArthur Foundation Network.
Glen Raven, N.C.-based Sunbrella® recently released its first ever Marine Trends Report. This insight tool for fabricators and manufacturers details influences defining new looks and feels in marine upholstery.
May/June 2022