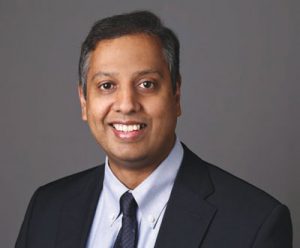 How Uster is meeting multiple global challenges to serve growing demand
TW Special Report
The order situation may be excellent for many companies, but there is still no talk of a boom as the business environment is extremely challenging. In this interview, Sivakumar Narayanan, executive vice president and head of Business Development at Switzerland-based Uster Technologies AG, comments on the current economic situation. He explains the problems and their impact, setting out Uster's commitment to meeting the challenges while giving customers the best possible service.
Textile World: The vast majority of companies in the Swiss mechanical, electrical and metal industries benefited from the strong recovery in the global economy in the first nine months of 2021, according to Swissmem, the representative trade body. And entrepreneurs in the sector continue to take a fundamentally positive view of the outlook for the year ahead. How is Uster doing?
Sivakumar Narayanan: Very well. For Uster Technologies, 2021 has been the best year for several years in terms of order intake. We believe this reflects our strong relationships with customers, who appreciate our ongoing efforts to support them with continuous innovations, including our digital offerings such as Uster Quality Expert.
TW: A number of challenges have emerged globally with the positive order situation. Increasing inflation, raw material and energy costs, supply shortages, transport costs, currency instability, the risk of trade conflicts and the continuing unpredictable pandemic developments all create a difficult business environment.
Narayanan: I agree, and I see those factors as having a negative impact on margins. There is still a high level of uncertainty, so we have to remain very agile and dynamic to manage the situation day by day, to ensure we offer the best possible support, as well as value-enhancing products and solutions. We share the concerns of our customers that a worst-case scenario for textile producers could see these factors affecting the current strong consumer demand. A situation where textile mills were not able to invest in innovations and digitization would be bad news for the whole value chain, including Uster.
TW: What is the biggest challenge currently for Uster?
Narayanan: Currently our major challenge is satisfying all our customers with regards to yarn clearer deliveries. We have been fortunate in that customers really liked the latest innovation, and this resulted in aggregated short-term demand from all the machine manufacturers reaching a peak that we have never seen in recent years. The effect was that our inventory was rapidly consumed, including that in the pipeline.
Unfortunately, at the same time, the sharp increase in semiconductor shortages led to a total lack of visibility of component availability — both the required quantities and time scales — as well as a steep escalation in costs. To be specific, we are suffering from a difficult situation with the advanced chips built into our yarn clearers.
Perhaps our customers will understand it when I make this comparison. Imagine yarn buyers waiting at your door for their large orders and deliveries, while you are trying to obtain the raw material. And there is no guarantee what you will get, in what quantities, or when and under what conditions, as your whole supply chain is facing shortages and lacking order confirmations or reliable commitments. That's the level of pressure — and uncertainty — we are going through now.
We also currently have a high demand for laboratory instruments, as well as fiber cleaning, fabric inspection and quality management systems. Consequently, lead times have partially increased, but in general, production and delivery of these items have been impacted to a lesser degree, and we have so far been able to meet most of the delivery commitments.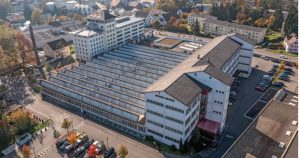 TW: Do you expect the situation to improve?
Narayanan: Unfortunately, there is no easy answer to that. It is a similarly challenging situation for most high-tech companies including phone manufacturers and car producers, for example. They have all been seriously affected and are constantly trying to find components from key manufacturers. Therefore, we expect shortages to remain for the next several months, affecting our abilities to deliver.
TW: How do you plan to deal with the continued shortages?
Narayanan: Firstly, I'd like to emphasize that Uster is mobilizing all resources and networks to meet delivery commitments. We are working on several fronts in parallel — redesigning where possible, extending sourcing channels and negotiating with key suppliers. We are also looking into the future and taking risk mitigation measures.
Despite the difficult situation, Uster never accepts compromises in product quality. Our motto remains "Think Quality." For example, we have scaled up testing dramatically to screen material procured through alternative channels. We have had a reasonable level of success in this, thanks to our hard-working teams and partners. But there is still a long way to go.
Secondly, we sincerely apologize to our customers. We are aware how badly customers are affected due to the longer waiting times. I can only ask for their trust and understanding and assure them that Uster, at all levels, is working like never before to match expectations and to find solutions. The good news is that the impact is mostly limited to the yarn clearers, due to the unprecedented high volume of demand, but of course we also understand that, of all things, yarn clearers are among the most essential parts.
TW: Of course, yarn clearers are an important element of quality control in spinning but they also are a further supporting means of controlling yarn production.
Narayanan: Uster yarn clearers in a modern spinning mill play a much more important role than simply clearing yarn on the winders. The data gained by the clearers are combined in Quality Expert with data from other instruments — and sophisticated automated analysis drives efficiency in yarn production and more.
TW: So, what do you wish for in 2022?
Narayanan: Frankly, providing more relief to our customers is what really matters for us, and would make us happy in the coming year. We hope to see the back of this semiconductor and logistic crisis in 2022 and get back to normal life. We hope at the same time that the
textile industry and all our customers continue to thrive in 2022 and beyond, and wish them the best for their families and society.
January/February 2022