England-based Carrington Textiles has launched the Carrington Mask, which is antimicrobial-treated, machine washable and reusable. The fabric used in the mask is treated with HeiQ Viroblock technology.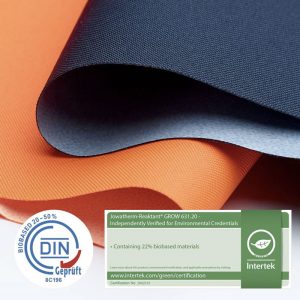 Jowat, Germany, has expanded its Jowatherm-Reaktant® GROW product line with the addition of 631.20, a biobased reactive polyurethane hot melt adhesive for textile laminating.
New York City-based Nanowear has received FDA Class II 510(k) Clearance for its SimpleSENSE cloth-based wearable remote diagnostic monitoring platform.
Winston-Salem-based Champion® Athleticwear partnered with Nintendo® to introduce a limited-edition capsule collection celebrating the 35th anniversary of Super Mario Bros.™ The Champion x Super Mario Bros. collection features Super Mario Bros. graphics on classic Champion apparel.
Carhartt, Dearborn, Mich., has updated its Yukon Extremes collection of warm, durable gear for cold conditions. The 25-year-old collection was reinvented to be warmer and tougher without the weight; and also includes clothing for women and fleece for the first time.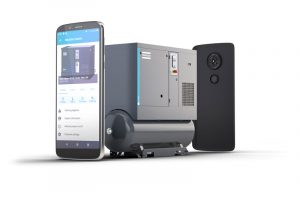 Atlas Copco, Rock Hill, S.C., recently launched AIRkeeper, a mobile app for remote monitoring and control designed for its G-range of compressors between 10 and 30
horsepower.
JCPenney, Plano, Texas, has introduced the Stylus™ apparel brand as part of its styleleisure™ line of introductions. The company is separating the Stylus apparel from athleisure wear and reports the items are designed for everyday wear and are not just activewear.
Switzerland-based specialty chemicals supplier Archroma was ranked number one in the industrial chemicals list published by the Institute of Public & Environmental Affairs (IPE) for driving Transparency in its supply chain. The company also ranked number 47 in IPE's list of Green Supply Chain CITI Evaluation Top 50.
Belgium-based Avery Dennison Performance Tapes has released a white paper titled "The benefits of choosing the right diaper closure system." The paper, which documents how diapers made using ISO-certified materials can help save the lives of premature babies as well as the elderly, may be viewed at personalcare.averydennison.com/white-paper.
Gildan Activewear Inc. reports it was listed on the 2020 Dow Jones Sustainability North America Index, marking the eighth consecutive year the company was included on the list.
Indorama Ventures Public Co. Ltd., Bangkok, reports it was named to the Dow Jones Sustainability World Index for the second consecutive year, and the Dow Jones Sustainability Emerging Markets Index for the fourth consecutive year.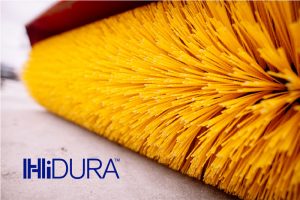 Houston-based Ascend Performance Materials has introduced new grades of its HiDura™ long-chain nylons — PA 610 and 612 — that offer dimensional stability and long life as well as resistance to chemicals, impact and abrasion in engineered plastics, monofilament and cable tie applications.
Mission®, Hawthorne, N.Y., has introduced the All-Season Adjustable Multi-Layered Gaiters, which feature VaporActive™ heat-release technology and moisture-management fabrics, for adults; as well as the Multi-Layered Youth Gaiter for children.
November/December 2020