New York City-based Designtex and Hologenix LLC — the inventor of Celliant® thermo-reactive fiber technology — have collaborated to launch Designtex Celliant upholstery fabrics. The line includes four fabric styles across 50 colors.
Wrangler®, Greensboro, N.C., has expanded its Wrangler RIGGS Workwear® line to include apparel designed for specifically women.
Ross Stores, Dublin, Calif., reports it will open 75 new Ross Dress for Less® and 25 dd's Discounts® locations during fiscal year 2020.
The North American facilities of Schaumburg, Ill.-based INX International have attained ISO 45001 Occupational Health & Safety Standard certification. INX locations now are registered to three standards — ISO 9001, ISO 14001 and the new ISO 45001.
The Dalton, Ga.-based American Floorcovering Alliance (AFA) has announced Floortek Expo will be held September 29-30, 2020, in Dalton.
Green Buffalow, Fort Collins, Colo., has launched new Wildland Firefighter Uniforms that have been developed to be protective and comfortable for women as well as men.
Prescient Color Ltd., India, recently changed its name to Americhem Polymers India Pvt. Ltd. after joining the Americhem family almost two years ago.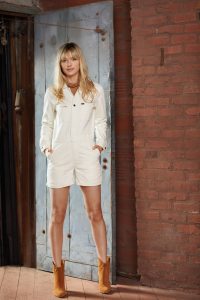 Greensboro, N.C.-based Lee® has introduced the Vintage Modern Collection for spring 2020. Jeans are inspired by designs from the brands historic archives and are available through online retail partners including Nordstrom and Madewell.
Japan-based YKK Corp. has introduced a zipper that closes using magnetic force. The open-end zippers may be engaged and closed using the magnetic force by simply bringing the left and right sides of the zipper together, according to the company. The zipper is suitable for sportswear and childrenswear, among other applications.
England-based Global Inkjet Systems (GIS) has released version 3 of its Atlas Graphical User Interface (GUI) software. Updates include increased functionality with interface options and new language packs.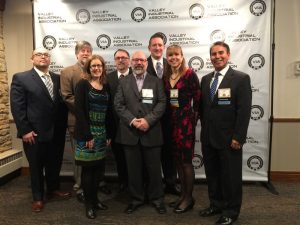 Aurora Specialty Textiles Group, Yorkville, Ill., was presented with an Operational Excellence award by the Valley Industrial Association. The award recognizes leadership in operational strategic planning and implementation.
England-based PPSS Group has launched a black version of its high-performance cut-resistant Cut-Tex PRO fabric.
HanesBrands, Winston-Salem, N.C., has launched the C9 Champion brand on Amazon Fashion as part of a multi-year, exclusive agreement. More than 100 of C9's most popular styles for the whole family will be available at Amazon.com.
Gerber Childrenswear LLC, Greenville, S.C., recently launched the Gerber Modern Moments baby apparel line. The clothing, available exclusively at Walmart beginning in March, is made using organically grown cotton.
Tokyo-based Teijin Frontier Co. Ltd. reports it has developed an eco-minded adhesive for rubber reinforcement that does not use resorcinol-formaldehyde, but offers the same level of performance as a resorcinol-formaldehyde latex (RFL).
Kohl's has partnered with Lands' End to offer the retailer's entire assortment of women's, men's, kid's and home merchandise on Kohls.com. Orders will be fulfilled and shipped directly by Lands' End. In addition, Kohl's will offer seasonal Lands' End merchandise in 150 of its stores. Lands' End merchandise will be available through Kohl's beginning fall 2020.
March/April 2020