By Albert Busch

We are living in the Amazon era. Consumers know what they want, when they want it (now), and they can get it at the click of a button. Amazon has mastered speed to market and has made it easier than ever to buy everything from apparel, office supplies, medication and even groceries. The impact has been far-reaching, affecting industries across the board, including healthcare, technology and, in particular, retail. For brands and manufacturers alike, the message has been clear: increase speed to market, or risk your competitors beating you there.
There is no question that the textile and apparel industry is under pressure to increase speed to market, thanks in large part to the trend toward fast fashion. McKinsey & Company's report, "The State of Fashion 2018" highlights the "need for speed" and "supply chain optimization" while acknowledging that a shortened timeline "requires major changes to the traditional business model and supply chain setup."
In fact, speed to market was a central theme of the Textile Summit, hosted by Datacolor this summer in Denver. The three-day summit brought together textile industry leaders to address the challenges presented by managing color in the retail and apparel industry. Attendees heard from some of the best and brightest in the textile industry. Color experts from Marks & Spencer, the Americas Apparel Producers' Network, Color Solutions International and other organizations shared their thoughts on the current state of the industry with insightful presentations and roundtable discussions. Almost every single one of them mentioned the relevance of speed to market.
As the attendees discussed challenges and potential solutions, it became clear that apparel brands large and small are all facing the same problems and have similar questions about how to achieve quicker, more efficient turnarounds — especially during the color approval process. One summit presenter quantified this with a bold statement: the industry has not progressed much in the color approval arena in the last 30 years.
The "need for speed" starts at the very beginning of the workflow process. As John Darsey, vice president of sales of global color products and services supplier Color Solutions International, explained, speed to market begins with proper color selection, but often, a disconnect in the supply chain leads to slowdowns and errors. Manual review of "unmeasurable" textiles is lengthening time from color concept to consumer. Is it possible to digitize the entire color development process to avoid delays due to multiple rounds of physical lab dips and visual inconsistences?
At Datacolor, we believe it is. We want to revolutionize the workflow and enable quantification of these "unmeasurables." That's why we recently introduced SpectraVision, a solution that ultimately saves costs and shortens time from concept to consumer by objectively measuring and digitally communicating the color of previously unmeasurable textiles, including prints, trims, yarns, laces and zippers.
The solution is a huge step forward for brands looking to increase their color approval process. But the reality is that speed to market is about more than just digitization. There are pain points all along the supply chain, particularly between brands and their mills and dye houses. These include:
Poor transparency;
A lack of accountability among suppliers; and
The absence of real-time data to inform decision making.
These are just some of the many opportunities for future improvement. Brands looking to the future and companies anticipating these challenges will not only survive, they'll thrive. The "need for speed" mentality isn't going away anytime soon, but with innovative technology leading the way, the industry can take a step in the right direction by addressing issues before they occur and identifying effective, long-term solutions.
---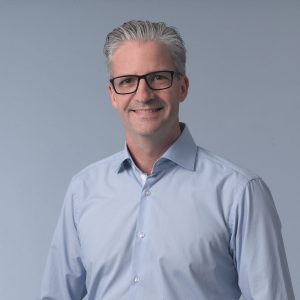 Editor's Note: Albert Busch is the CEO of Lawrenceville, N.J.-based Datacolor, a provider of color management solutions, software, instruments and services that assure accurate color of materials, products, and images. The world's leading brands, manufacturers, and creative professionals have used Datacolor's innovative solutions to consistently achieve the right color for more than 45 years. The company provides sales, service, and support to over 100 countries throughout Europe, the Americas, and Asia. Industries served include textile and apparel, paint and coatings, automotive and plastics as well as photography, design and videography. For more information, visit: Datacolor.com.
---