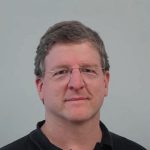 By Jim Kaufmann, Contributing Editor
With plans already made to attend CAMX, the Composites and Advanced Materials Expo, Textile World asked me to provide coverage of the show, originally scheduled for last October in Orlando, Fla. Unfortunately, that original schedule also coincided with the arrival of Hurricane Irma, which put everyone's plans into the spin cycle. For obvious reasons, CAMX organizers rescheduled the show and the new date was December 12-14.
The CAMX tradeshow focuses specifically on all aspects of the composites industry — raw materials and fabric manufacturers, molders, an assortment of other support companies along with a vast array of applications with markets ranging from sporting goods to wind energy, aerospace and various forms of transportation. Its focus and execution is governed by the collective efforts of the American Composites Manufacturers Association (ACMA) and Society for the Advancement of Material and Process Engineering (SAMPE). "CAMX is definitely the number one composites show for us in the Americas," said Daniel Stumpp, global marketing manager, SAERTEX GmbH, a show exhibitor. "It's just a shame that the hurricane caused the show to be rescheduled."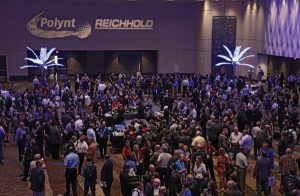 Rescheduling a popular industry tradeshow is never an easy endeavor, but when the best option for new dates happens to be in mid-December, expectations definitely change. Typically, end-of-year activities create some of the busiest times for companies trying to close out the old year strong at the same time making preparations for the start of a new one, not to mention the personal challenges typically associated with the holiday season. CAMX organizers tried to put a positive spin on the situation and make the most of it, but most participants realized the show would see lower attendance levels than originally expected and the feel of the show would be very different.
Tradeshows Still Matter
In a discussion with a buddy at CAMX, the topic of tradeshows and the TW article and how best to write about the show came up. The friend thought about things for a moment, then said simply, "tradeshows still matter."
I realized he was absolutely correct, and concluded that CAMX, even though it was rescheduled, was a fine example of why tradeshows in fact do still matter.
I have to admit — I like tradeshows and pretty much always have. I remember the first one I went to, long ago with my father. It was a sports industry show in Chicago and I was ecstatic to say the least. I was in my teens, so just traveling with my father when he was on business was great. But I couldn't believe all the stuff at the show — not just the booths and sporting goods, but the knick-knacks and giveaways too. I was in heaven and remember returning home with two shopping bags stuffed full of handouts and what can best be described as a little bit of everything.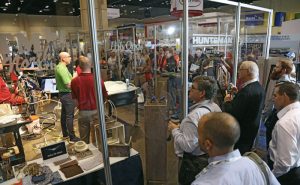 Changing With The Times
Of course, tradeshows have changed quite a bit in the years since my first experience at one, or maybe more appropriately, they have evolved with the times and must continue to do so. Originally, tradeshows were the place where all the exhibitors showed their newest, latest and greatest products — the best they had to offer — to all the prospective customers that might wander by the booth. Trade shows were the great industry gathering event. But trade shows began to change as more and more competitors from near and far came booths to take lots of pictures and make notes. This high-level of interest inevitably resulted in conspicuously similar products of questionable origin being offered by other companies, generally at lower prices. This practice, in turn, began the trend of companies limiting product offerings at shows and highlighting just enough interesting items to draw curiosity. Sections of the booth space seemed to evolve into restricted or private meeting areas. Potential customers were drawn in by the interesting items and then essentially vetted. Those deemed worthy were brought to the restricted areas to be shown the real new items. Skip to the present with our fast-paced culture with everything online, and given the advent of mobile phones with all kinds of apps and access to more intelligence at our fingertips than the computers that were used to put a man on the moon years ago, and the evolution continues. Tradeshows have taken on yet another purpose.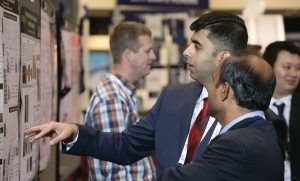 An Atmosphere Of Conversation
A wise man once told me: "More business at tradeshows is conducted during meals, at the after-parties and in the bars, than on the show floor. It's where the actual conversations take place." From what I've seen over the years, he was obviously correct and tradeshow organizers have begun to acknowledge this as well. Recent incarnations of tradeshow floor layouts have incorporated more meeting spaces and communal areas for people to gather. This allows attendees — both exhibitors and those wandering the show floor — the opportunity to have genuine, bona-fide actual face-to-face conversations with one another without the need for a cell phone. "Of course, digital media becomes more and more important for our marketing activities, but it´s the special environment of tradeshows that you cannot find via the Internet," offered Stumpp. "Tradeshows generate an atmosphere of conversation that becomes the basis for new ideas. Face-to-face conversations not only generate new contacts, they also help to improve the relationships we have with existing suppliers and customers."
This year's CAMX show proved to be a great example of conversations improving relationships. Several attendees appeared to relish the extra time available to simply talk with others in attendance, whether it be a new or current customers, suppliers and even possible competitors. "The show floor wasn't overly busy given the approaching holidays and year end, but the people who were at the show were here for a reason," stated Jeff Thompson, director of sales, basalt yarn producer Mafic North America, Shelby, N.C. "So, we had more time for real, more in-depth interactions with customers and potential customers that we hope become quite valuable. I prefer this to the more hit and run type of communications that inevitably happen when the show floor is very busy. You just gain so much more out of real conversations."
You Just Never Know What You May Learn Or Who You May See
Another reason tradeshows are great, is they present an opportunity similar to that of going to a flea market or yard sale. One truly never really knows what one might find or whom you might run into. Maybe seeing one product or technology sparks an idea for a new product or better way of doing something. And there's always the chance to run into old friends or colleagues you haven't seen in years. At CAMX for example, I was able to talk to several different companies and gained ideas on new products and processing technologies that may lead to improvements in our productivity. I also ran into a colleague who I hadn't seen in almost 20 years. It was a complete surprise for both of us, and really nice to catch up.
Everyone who exhibits or attends tradeshows has their own agenda and opinion of the show's worth and will weigh the associated costs. However, some in the industry have said in recent years that tradeshows are no longer worth the cost or effort, and I respectfully disagree. Granted, tradeshows used to be the primary source for finding new products, but now with the advent of the Internet, new products are found everywhere. Today, tradeshows present an opportunity and atmosphere to forge relationships and renew personal connections, which may have been misplaced as a result of the fast-paced Internet, mobile phone, information overload world we all live in. It really does take only one enticing introduction, stimulating conversation or a new nugget or two of information to reinforce the belief that tradeshows really do still matter. The recent CAMX show certainly strengthened this belief for me.
January/February 2018