Greensboro, N.C.-based Textile Network Concepts (TNC) has released a database of 2,494 international companies that buy para-aramid fiber, pulp/ floc, filament or paper. This in-depth marketing tool is supplied in an easy-to-use excel file format and can be searched using a variety of parameters including region, purchasing country, segment and purchasing form among other parameters. TNC reports it also can provide similar marketing tools for other technical fibers.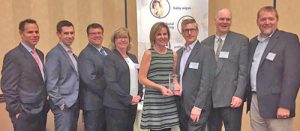 Sheboygan, Wis.-based Rockline Industries has released its eighth annual Sustainability Report, which outlines the company's 2016 performance relative to its newest set
of environmental sustainability goals to achieve by 2020. In other company news, Rockline gave a 2016 Rockline Partnership Recognition Award as a Best in Class Supplier and Partner to Helsinki-based Suominen. This is the second time Suominen has received this award.
American Roller Co., Union Grove, Wis., has a redesigned website located at americanroller.com. The company reports the mobile friendly site is easier to navigate and includes more in-depth content, including videos, about the companies capabilities.
Lawrence, Mass.-based Polartec has introduced MtnLogic, a top-of-the-mountain apparel brand designed in cooperation with world class alpine climbers and guides from RMI Expeditions. Polartec reports this collection is different because the design process began with examining needs instead of trends or price point.
The Association of the Nonwoven Fabrics Industry (INDA), Cary, N.C., has released the "Global Nonwoven Wipes Industry Outlook," a report that forecasts excellent growth in the global and regional nonwovens wipes markets over the next four years. The report offers production data for North America, Greater Europe, Asia, South America, the Middle East and North Africa. The 137-page report is available to both INDA members and non-members. INDA also is soliciting nominations for its World of Wipes Innovation Award®, which will be handed out at the World of Wipes® (WOW) International Conference to be held June 12-15, 2017, at the Gaylord Opryland Resort in Nashville, Tenn. Nominations may be made online at inda.org/events/wow17 until February 20, 2017.
Germany-based Karl Mayer has expanded its online Webshop Spare Parts service to customers in China. Now clients in this country can order from the approximately 300 stored and current spare parts, including pattern discs and chains that were recently added to the offerings, online. According to the company, parts listed on the site are available for immediate dispatch.
Switzerland-based OEKO-TEX® has joined the Zero Discharge of Hazardous Chemicals (ZDHC) Program.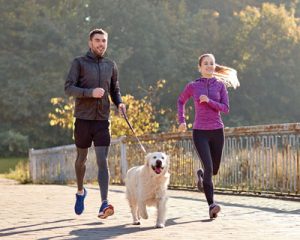 Carmel, Ind.-based Top Value Fabrics has added Shockwave fabrics to its line of polyester/spandex fabrics for activewear applications. The 92-percent polyester/8-percent spandex space-dye jersey fabric was developed for use in attention-getting activewear.
Effective January 31, 2017, a new law went into effective in New York City that licenses and sets standards for commercial and on-premise laundries serving hotels, hospitals, restaurants and other businesses within the city. The Textile Rental Services Association (TRSA) coordinated with government officials to mitigate the regulatory impact.
Germany-based Freudenberg Performance Materials has launched a new site for its Evolon® fabric, where visitors can learn detailed information about Evolon microfilament fabric and the benefits offered by the product. Located at evolon.freudenberg-pm.com, the website is available in English, German and French.
January/February 2017