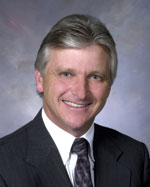 By Jim Phillips, Yarn Market Editor
The latest controversy surrounding the COVID-19 pandemic is based on differing views of how quickly to reopen the U.S. economy and the likelihood of a resurgence of infections.
The White House maintains the COVID-19 crisis is on the wane, setting up a safe reopening of the economy. Meanwhile, the Centers for Disease Control and Prevention warns that opening too quickly and without proper procedures could produce a deadly new wave of outbreaks.
There is a vaccine almost ready for mass distribution, or there isn't. An effective treatment either exists or it doesn't — all depending upon the source.Regardless of which side is right, one fact is certain: U.S. spinners have played a significant role in helping fight the epidemic. Instead of closing up shop and waiting until either the disease goes away or their resources deplete, more than a few spinners have turned their attention to helping protect the doctors, nurses and other personnel on the front lines of combatting the spread and symptoms of the SARS-CoV-2 virus.
For example, Unifi Inc. is supplying yarns and fibers to more than 100 companies that are producing masks, gowns, and other personal protective equipment needed by first responders, and medical and military personnel, according to the company. Unifi's fiber is an essential ingredient in the production of hundreds of critical components and products. One Unifi customer, Lumberton N.C.-based Contempora Fabrics Inc., normally supplies fabric for baseball uniforms this time of year, but this season's fabric is shifting to the production of medical masks and gowns. The factory using Contempora's fabric is owned by sports gear producer Fanatics. The repurposed fabric is 100-percent polyester sourced from Unifi's operations in Yadkinville, N.C.
"We're honored that our fabric is able to help the medical staff, first responders, and military personnel who are putting their lives on the line every day to combat the COVID-19 outbreak," said Contempora's President Ron Roach said. "Only in the American textile industry will you find the ingenuity to solve a mask shortage with baseball uniform fabric."
Another Unifi customer, Landrum, S.C.-based Phenix Engineered Textiles Inc., uses Unifi fiber and yarn to make elastic strapping for face masks. The yarn for the familiar yellow straps is dyed in Unifi's
dyehouse in Reidsville, N.C.
Even companies that aren't currently operating because of the virus are contributing. Gildan Yarns, Eden, N.C., has donated
a supply of N95 masks to
a North Carolina county health and human services department to help shore up depleting inventories. Because of the nature of
its business, Gildan also provides N95 masks to employees during normal operations. With production currently suspended, the supply the company had on hand exceeded its needs, leaving 320 masks available to donate to health care professionals.
Ideal Yarns And Fabrics For Home Masks
Demand for medical textile products is likely to remain steady until there is a noticeable decline in new cases. A preliminary study by University of Chicago and Argonne National Laboratory researchers suggests that a combination of masks made of high-thread-count cotton with natural silk fabric or a chiffon weave can effectively filter out aerosol particles — if the fit is good.
"There is a huge interest and need for homemade cloth masks, but we found little data on how good various fabrics are as filters for masks," said senior author Supratik Guha, professor with the University of Chicago's Pritzker School of Molecular Engineering and a scientist at Argonne. "According to these results, it's possible to get very good filtering with commonly available fabrics, but the wearer only gets maximum protection if the fit is very close to your face."
Their tests revealed that one layer of a tightly woven cotton sheet, combined with two layers of polyester-based chiffon — a sheer fabric often used in evening gowns — filtered out the most aerosol particles — from 80 percent to 99 percent, depending on particle size. Substituting the chiffon with natural silk or a polyester-cotton flannel, or simply using a cotton quilt with cotton-polyester batting, produced similar results.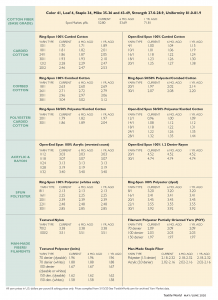 May/June 2020