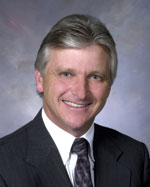 By Jim Phillips, Yarn Market Editor
So far, the Trump administration's trade wars haven't had a tremendous impact on spinners. "I can't say it hasn't affected us," said one spinner.  "But we have had a slight decrease in inquiries as customers assess what the short- and long-term impact of higher tariffs will mean to them and consumers."
"It has affected us most in some polyester yarns," said one spinner. "Our technical and woolen yarns are moving very well." At this point, the small impact on the yarn industry is caused by increased tariffs (both ways) between the United States and China. "I had one Chinese seller offering to sell me 40 count 2-ply polyester yarn for a dollar a pound," a spinning executive said.  "The going rate here for a comparable yarn is three dollars plus.  Just the polyester fiber alone costs us 90 cents a pound. I think China is beginning to panic in some areas."
New Tariffs On Mexico
The effect on the U.S. textile industry could change significantly, however, if President Trump's threat to impose additional tariffs on Mexico is implemented. Trump has threatened to levy the tariffs on June 10 if Mexico does not act to curtail the influx of illegal immigrants to the United States. The proposed 5 percent increase would begin on June 10 and incrementally increase to 25 percent if the dispute is not resolved.
The magnitude of the trading relationship with Mexico is significant for the U.S. textile industry, representing $12.2 billion in two-way textile and apparel trade in 2018, according to a news release from NCTO". The U.S. textile industry alone exported $4.7 billion in yarn and fabrics to Mexico last year and had a net export surplus of $3.8 billion. As a result, Mexico is the single largest market for U.S.-made textile exports.
"We are very concerned about the impact these proposed tariffs would have on a critical and integrated supply chain for the U.S. and Mexico textile and apparel industries," said NCTO President & CEO Kim Glas. "Under the NAFTA agreement, the U.S. has benefited as a result of strong rules of origin that require the use of regional yarns and fabrics. As a result, the U.S. industry has made significant investment — $22.8 billion from 2006 to 2017 — to help grow the manufacturing of fiber, yarns, and fabrics in the United States. NCTO supports the passage of the pending U.S.-Mexico-Canada Agreement (USMCA) because it is a critical trade agreement that will strengthen the industry's supply chain representing approximately $20 billion in three-way trade."
Glas continued: ""Adding tariffs to Mexican apparel imports, which largely contain U.S. textile inputs, would significantly disrupt this industry and jeopardize jobs on both sides of the border. And as a result, it will accelerate substantially the immigration issues the administration's is seeking to address. In addition, this tariff increase would give a significant competitive advantage to China, which already accounts for about 38 percent of apparel and textile imports to the United States.
Even prior to this week's tariff announcement, the risk to the U.S outlook was increasing. The May manufacturing sector's Purchasing Managers Index (PMI) fell to a nine-year low, according to multiple economic reporting sources. The April durable goods report was also weak, particularly capital goods orders and shipments. More worrisome, the May PMI data also revealed a notable slowdown in the services sector, representing 85 percent of the U.S. economy. In addition, the Federal Reserve Bank of Richmond's services sector index decreased considerably in May. Overall, the Richmond Fed's report suggests slowing growth in the region's services sector. Despite the recent disappointing April retail sales data and with the housing sector continuing its two-year weak spell, consumer confidence has remained a bright spot. The May Conference Board index recovered to near its October 2018 cyclical peak.
Technology Advances
Kraig Biocraft Laboratories Inc., a developer of spider-silk-based fibers, has created the next generation of recombinant spider silk using the company's new design, gene editing, and incorporation approaches. Kraig Labs designed this approach to customize mechanical properties for specific commercial markets and has demonstrated the ability to more quickly, accurately, and efficiently, generate new transgenics.
This is the material science breakthrough that Kraig has been pushing for since establishing the Dragon Silk line. This new transgenic was specifically engineered for high strength and significantly higher protein expression levels. This achievement marks a significant milestone in Kraig Labs' mission to produce and commercialize eco-friendly materials that exceed the performance and strength of native spider silk. Further, the company has submitted five new provisional patent applications for technologies related to its recombinant spider silk technologies. These applications cover a broad range of technologies in the creation, screening, and production of new recombinant proteins. They expand beyond the company's publicly disclosed silkworm and silk technologies and include advanced construction systems, methods and non-native proteins.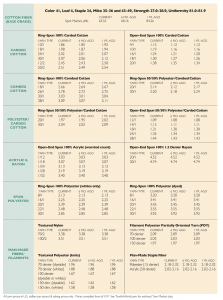 June 2019