TenCate Protective Fabrics of North America — a Union City, Ga.-based manufacturer of fabrics that offer protection to first responders, military personnel and other personnel in harm's way — is the recipient of the 2014 Innovation Award from Textile World, the leading trade magazine for the U.S. textile industry.
TenCate Protective Fabrics was selected to receive the award because of the company's long-standing commitment to innovation in the textile industry and its development of fabrics that are truly life-saving systems, according to TW Publisher James M. Borneman.
"TenCate Protective Fabrics is a very innovative company. It is one with a rich history — as it celebrates 90 years of business in 2015 — and it has a deep commitment to protecting those that often protect us. The company has developed high-performance fabric solutions that are used to make a variety of protective garments used by military personnel, firefighters, and other emergency response personnel," Borneman stated.
The September/October 2014 issue of TW will feature the full TenCate Protective Fabrics story. The award will be presented during a luncheon that will culminate the two-day Textile World Innovation Forum, which will be held September 15-16 at Cobb Galleria Centre, Atlanta.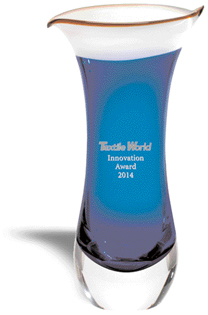 May/June 2014