In accordance with Italian Civil Code, two members of Italy-based Finlane Group, Cognetex S.p.A.
and SantAndrea Novara S.p.A., have merged. The incorporating company, SantAndrea Novara, will
assume all rights and duties of the merged company, Cognetex. In conjunction with the merger,
SantAndrea Novara has changed its name to Finlane S.p.A.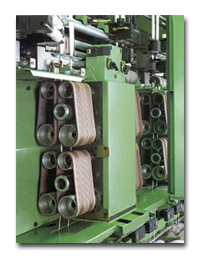 Sant'Andrea Novara, manufacturer of the RF5 vertical rubbing frame, has merged with
Cognetex.

February 2004