Textiles On The Edge Of 2000Today, the average roller coaster has fewer ups and downs than
the stock market. The Dow Jones Industrial Average recently hit 10,000 points, and a day later
dropped back into the 9,000s. Now that the Dow is hovering around 10,000, analysts continue to make
predictions on where it will go from here. Up, of course. Two-hundred-point fluctuations have
become commonplace. Standard market indicators arent as reliable as they once were. In an
environment where tech stocks are hot and manufacturing companies have become the Dogs of the Dow,
is unpredictability the name of the game, and what does all this mean to the textile industryTo
anyone in textiles, its clear that the industry is in the midst of a down cycle. Hurt by financial
turmoil overseas, specifically in Asia, textile companies are being forced to reevaluate
manufacturing philosophy, product base and market focus. Retail demand, more than ever before, is
dictating what and how many products mills will produce. Before trying to predict the future by
gazing into the crystal balls murky glare, ATI asked industry analysts to break down what to expect
from our industry in the not-too-distant future. Participants in the discussion included Greg
Keramis, senior vice president for Heller Financial Inc., New York; Greg Powell, managing director
of Bank of Americas Apparel/Home Furnishings/Textiles Group, Charlotte, N.C.; Kay Norwood, textile
analyst for Wachovia Securities, Charlotte; and Kent Phillips, managing director, Furnishings and
Textiles Investment Banking, First Union Capital Markets, Greensboro, N.C.On the whole, this group
of industry insiders is optimistic about the state of the domestic textile industry in the next
millennium. However, each analyst offers a unique opinion as to the industrys strengths and
weaknesses and how it must adapt to meet the needs of a changing global market.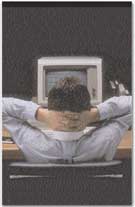 ATI: The U.S. economy is still moving at record rates, even despite less than favorable
conditions overseas. However, the U.S. textile industry has entered a downturn. What are the causes
and possible solutions How long range is this problemPowell: Apparel consumption is increasing,
while the percentage of disposable income spent on clothing has shrunk. This indicates that
clothing is less important to the consumer, but they will buy at the right price. Apparel prices at
retail have effectively been flat over the past five years. Todays consumer frequently delays
purchase decisions until the price favorably relates to perceived value. Against this backdrop of
no price increases (and margin pressures for manufacturers) is the real problem facing the
industry: a global over-capacity in textile manufacturing. Until the capacity issue is resolved,
the likelihood of any substantial recovery is limited. This problem has been accentuated by the
devaluation in several Asian currencies and reduced demand from Japan.Keramis: There are two
primary reasons for the downturn in the domestic textile industry: the Asian economic crisis and
continued pricing pressure and demands from retailers. Financial problems among Asian countries led
to a significant decline in textile prices in that region. The lower prices made Asian textiles
quite attractive to the global market. As a result, low-cost textiles imported from Asia,
especially synthetic fibers, are putting substantial pressure on sales and margins of U.S. textile
firms.In an effort to keep their inventories lean, retailers are postponing orders until right when
they need the products. In turn, apparel manufacturers are delaying their orders from textile
firms, taking away the ability of mills and converters to plan their production. As a result, some
textile firms have gambled on production and lost. Retailers ability to dictate pricing and
distribution cycles has made it challenging for domestic textile firms to succeed in todays
environment.While the short-term outlook remains bleak, there are some long-term opportunities for
U.S. textile firms, including producing apparel, increasing operating efficiency and moving
operations to Mexico. Companies that want to establish a presence in Mexico should act quickly
because companies from Asia and other countries have realized the potential upside to producing
apparel in Mexico in order to take advantage of cheap local labor and no-tariff trade into the
United States.Norwood: The U.S. economy has been expanding at rates that are not sustainable on a
long-term basis. Inflation has been benign and interest rates have been relatively stable at a low
rate. Therein lies the problem.To grow earnings, you have to grow sales, and with no inflation,
that means you have to show increases in unit volume. For bed and bath manufacturers, the pressure
begins with the retailer trying to improve cost to improve earnings. The mills compete with each
other (on price) to get the business. Final demand for bed and bath products has been pretty good;
the mills just can't get out of their own way. The margin pressure created by import
competition has probably uncovered other problems at some companies, and that could include a
product line that is commodity oriented, or a cost structure that is out of line, etc. Potential
solutions include cost-reduction programs, modernization and product-line differentiation.Phillips:
The major cause of the downturn is global over-capacity exacerbated by the Asian crisis,
particularly in the apparel fabric sector. The apparel fabric formation business has been severely
impacted by the shift of apparel manufacturing to Third World countries, where labor costs are
lower. Heavily discounted imports of garments, fabrics and yarn are flooding the U.S. market. NAFTA
has helped create a trading block for North America that can compete with cheap imports from Asia.
If not for NAFTA, the situation could be much worse. It should be noted that other sectors of the
textile industry, notably home fashions, carpets and certain industrial fabrics have been less
affected.ATI: Does the domestic textile industry need to shift its focus or change gears Are we no
longer able to be competitive in mass-production goods, and is there more of a future in specialty
products What are the U.S. textile industrys strengthsPowell: There is already a shift in focus.
Manufacturers will continue to adjust strategy until shareholder returns are acceptable. We are
still competitive in the manufacture of certain goods (more so in capital intensive products such
as sheets/towels and less so in high-labor-content products). Specialty products do provide
protection from imports but probably represent less than 20 percent of consumption. Strengths
include access to the strongest consumer market in the world, quick response and just-in-time
delivery (the best distribution capability anywhere in the world) and management emphasis on
technological development.Keramis: As evidenced by the recent plant closings and downsizings, the
U.S. textile industry needs to shifts its focus and adopt new strategies to succeed in the current
global environment and prepare for the future. Domestic firms must leverage their strengths
superior quality and design, quick turnaround and niche products to compete with cheaper Asian
imports, which are primarily staple fabrics. Many U.S. textile companies have in-stock programs for
staple products so they can offer customers immediate turnaround vs. slower delivery by companies
in Asia.More and more U.S. mills and converters are moving away from staple fabrics for the apparel
industry and moving toward niche products and diversification into multiple sewn products markets.
Technical fibers that cater to the sportswear and activewear industries such as golf and surf have
experienced tremendous growth. There are also profitable growth opportunities in non-apparel
markets such automotive, medical (synthetic skin and artificial hearts), fire safety, cosmetic and
telecommunications (fiber optics). Mills and converters must invest in research and development so
they can offer products that manufacturers cannot buy anywhere else. By finding profitable niches,
U.S. firms will be able to compete with cheaper imports.Mills should also consider developing
vertical operations. Many firms have used their own fabrics to manufacture garments using their
customers brands and specifications. This process allows the customers to focus on marketing and
selling products, instead of manufacturing. The benefit to the mills is increased revenue and a
stronger relationship with their customers.Norwood: The U.S. textile industry can be competitive on
a worldwide basis, but it is no gimme. On the bed and bath side, which is really a fashion
business, mills should stop devaluing their products on the day of introduction. Its tough enough
to deal with some retailers without doing it to yourself as well. Production costs need to be kept
low through modernization, and information systems need to be state-of-the-art to provide the
information to manage the business well.

Some fabric manufacturers are finding success integrating forward into garment
production, either through ownership of the sewing or by finding contractors for their garment
company customers. This simplifies garment sourcing for the retailer and significantly reduces the
time to go from an idea to the retail rack. The United States produces good quality fabrics control
of the sewing, either in Mexico or the Caribbean, guarantees U.S. fabric will be used. Certainly,
there are opportunities in specialty products; however, by definition, those are niche markets, and
there isn't room for everybody. Differentiated is probably a better term. The strength of the U.S.
industry is in its can-do attitude. The problem with that is that many companies aren't changing
the way they do things.Phillips: The entire soft goods chain has not been able to raise prices for
the last several years. A number of participants in the food chain are working toward cutting out
steps in the process by both backward and vertical integration. Some textile producers are offering
one-stop shopping for the retailers and apparel companies by offering total fabric and garment
production, allowing the brand owners and retailers to reduce manufacturing and focus on marketing
and building a name brand. In addition, some retailers are producing their own private labels.Some
players in the textile industry are reinventing themselves as a soft goods company to adapt. The
U.S. textile industry has some of the most efficient, world-class companies that have survived
other crises in the past.ATI: Weve all been bombarded with the Asian crisis. How deep an impact has
it had in the U.S. and what do you anticipate for the futurePowell: It has reduced consumption
worldwide (although currently up in the United States) and it has reduced cost of goods sold in
those countries where currencies have devalued against the U.S. dollar. By reducing worldwide
consumption you have more manufacturing chasing fewer sales.Perhaps the biggest impact is that
fewer countries can now afford goods manufactured in the United States.Keramis: The Asian economic
crisis has had a mostly negative impact on the U.S. textile industry. The effects became apparent
in 1998, as there was an influx of inexpensive textiles and finished garments into the United
States. A large number of the imports came from Thailand, Pakistan and Japan. The low-cost imports
caused a sharp decline U.S. textile sales. The weakened Asian economy also decreased consumer
spending in Asia, which led to a lower U.S. exports to the region. However, at the same time, the
crisis offered U.S. mills and converters the opportunity to source inexpensive raw materials in
Asia and pass on their savings to their customers. The outlook for the U.S. textile industry is
becoming more positive. The long production lead times and Asian financing constraints are expected
to slow down the flood of cheap imports. As Asian economies stabilize, the speed advantage of
having factories closer to the U.S. market should pay off for domestic textile firms.Norwood: In a
sense, we have Asia to thank for low inflation/disinflation, perhaps even a deflationary
environment. Asia is exporting a lot of low priced products into the United States, not just
textiles, putting pricing pressure on every category of consumer goods. As those economies improve,
their prices will have to move back up, and it will undo some of the positives we are enjoying
now.Phillips: The Asian crisis affected U.S. manufacturers in several ways. The downturn in those
economies created a void for Asian producers to sell their product and as a result the U.S. market
must absorb the hangover of Asian over-investment. Also, the Asian currency devaluation creates
more pricing pressure. Finally, the Asian crisis dropped import demand for our goods (this includes
Eastern Europe and Russia).The import surge should stabilize soon. We do not believe the foreign
producers can continue to sell below their cost just to produce dollars much longer. They will
eventually need to raise prices to raise funds for working capital and to avoid bankruptcy. We
expect to see a turnaround by mid-year 1999. We are already seeing signs, such as increased
shipping rates due to container shortages and a deceleration in the rate of import growth.
Everything moves in cycles, but of course no one can accurately predict the exact timing of the
turnaround.ATI: Has NAFTA been successful Why or why notPowell: To a degree. It has protected the
U.S. textile industry from further erosion. Manufacturers must provide an adequate return on
capital and without having a lower cost manufacturing option U.S. manufacturers would be facing a
more difficult environment than they are currently experiencing.Keramis: NAFTA has been successful
as shown by the continued acceleration of U.S. trade with Mexico. In 1998, apparel imports from
Mexico rose about 25 percent and U.S. textile exports to Mexico also climbed about 25 percent.
NAFTAs numerous regulations actually help to keep trade in balance. In order for Mexican firms to
ship apparel into the United States or Canada under NAFTA, the products must be made mostly from
piece goods from the three NAFTA countries. U.S. companies have been the largest beneficiaries of
that requirement. More than two-thirds of apparel imports from Mexico contain U.S. yarn and
fabric.U.S. textile firms are well positioned to benefit from the growth of Mexicos textile and
apparel industry. As distribution, freight logistics, turnaround time and quality continue to
improve in Mexico, these alliances will become even more successful.Norwood: Yes, NAFTA has been
successful. High-labor-content products will be made in low labor cost countries. The United States
would have lost apparel manufacturing jobs to Asia only, had it not been for the NAFTA alternative.
With garment manufacturing moving into Mexico, U.S. companies have the opportunity to supply the
fabric.Phillips: NAFTA and CBI have shifted the emphasis of apparel imports from Asia over to
Mexico and CBI. The percentage of apparel imports into the United States from Mexico and CBI
members has increased from 7 percent in 1984 to 40 percent of total imports in 1998. This is
positive news for U.S. textile companies as more of the fabric in the Mexican and CBI garments are
from U.S. textile companies compared to the Asian-produced garments.The U.S. apparel textile
industry is responding by shifting some production to Mexico to gain access to lower labor costs
and proximity to their cut-and-sew facilities to further reduce costs in the end product. While the
end product may still be more expensive than garments from the Far East, the retailers and apparel
distributors get a better value. Higher quality, shorter lead times and better capital management
are key competitive advantages of goods sourced in this hemisphere. This reduces the retailers
exposure to shortages and inventory problems, allowing them to focus on their direct link to the
end consumer. Working capital management is paramount to the success of apparel companies and
retailers.ATI: Is exporting a viable option for U.S. companies How have imports impacted the
domestic textile marketPowell: Many companies are successfully exporting to selected markets.
Currency exchange rates are among the most important factors in determining the profitability of
exporting. As previously described, aggressive import activity has hurt domestic manufacturers
sales and margins.Keramis: U.S. textile firms have an opportunity to export specialty fabrics that
are not produced in other countries. Overseas markets may be more willing to pay higher prices to
import goods they cannot find in their own markets. However, textile companies in the United States
continue to find it difficult to compete in the staple fabrics market. The U.S. textile industry
will most likely continue to feel the effects of imports because foreign producers view the U.S.
market as the only one capable of absorbing more goods at this time.Norwood: Exports seem to have
been a non-event, historically, for the industry. I don't see any companies putting real effort to
supply export markets on a consistent basis. Imports have pushed the cost of raw materials down,
reduced the number of apparel manufacturing jobs in the United States and negatively impacted the
profitability of companies making commodity products.Phillips: U.S. textile companies have seen
limited success in the past in importing goods, but that came to a halt when the Eastern European
markets and the Asian markets collapsed. Historically, the industry enjoyed the luxury of selling
to the largest market in the world the United States and never focused on importing. It is
difficult to envision importing in the intermediate future. I think that the U.S. textile industry
will invest in plants and joint ventures overseas to compete in the international markets.ATI: How
have capital markets been affected by this latest downturnPowell: Although access has been limited,
the capital markets are still open to the industry. Issuers with strong market positions and strong
operating fundamentals can successfully go to market today. Investors today perceive a higher level
of risk in this industry which translates into higher costs to an issuer.Norwood: In a sense,
capital markets have been boosted by the flood of Asian imports investors are willing to pay more
for a dollar of earnings when inflation is low than when it is high. This kind of economic
environment (of low inflation) also puts a premium on growth. As a result, the S&P
price/earnings multiple is in the high 20s range. And multiples for .com stocks are multiples of
that multiple.For textile equities specifically, as a cyclical industry, textiles are not typically
associated with growth but with value. Asia is perceived to have dealt a death blow to the
industry. With the pressure on money managers to perform better than the market, they are selling
textile stocks. Multiples in general for the industry are in the mid-single-digit range, and
multiples of cash flow usually range from one to three times. The heavy selling appears to be over,
but there is definitely a buyers strike.Phillips: The downturn in other countries has created
pricing pressure on producers. As a result, inflation has not been a threat. The bond market
believes that inflation can remain in check and we have enjoyed historically low rates.
Interestingly, the cause of the downturn that has affected the apparel textile sector has fueled an
extended housing boom that has improved the market for domestic home textile producers.Valuations
for textile stocks are extremely depressed. The First Union Capital Markets Textile Indices have
declined over 48 percent in the last year, with a major portion of the stocks trading below book
value. This has resulted from the aforementioned factors of global over-capacity and pricing
pressures due to the overseas economic woes. Another drag on the textile stocks is the flight to
large-cap stocks that have better liquidity than the small and micro-cap stocks, which dominate the
textile sector. Consequently, these companies cannot access the equity markets at this time,
despite the fact that the S&P is at an all time high.ATI: How does raw material cost shape the
health of the textile marketPowell: In the short run, excess or shortfalls in raw material supplies
cause an imbalance which can positively or negatively impact manufacturers. Over time, raw material
costs should not greatly enhance or hurt the textile market as all participants have somewhat
similar input costs.Keramis: The United States needs to maintain its competitiveness in the world
cotton market. U.S. prices are currently about 10 cents higher, and rebates are no longer
available. The U.S. market was giving rebates until the Chinese market found a way to circumvent
our system. The price of polyester is down, which affects import of yarn. The current soft demand
for certain blended rayon fabrics calls for more exporting of those fabrics to emerging nations
where those types of fabrics are not readily available. In order to compete in the world piece
goods (finished goods) market, domestic firms need to finish and dye outside the United States and
form distribution centers throughout the world.Norwood: Raw material costs in general have been low
for the past two years, helping companies to maintain margins in a disinflationary environment.
When costs are high, as they were in 1995 and 1996, companies are generally able to charge more for
their products, but they also have to give up some of that margin to the retailer. The cost of
natural fibers will vary year over year depending on crop, while the selling price of synthetics
will depend on petrochemical prices and capacity. Over-capacity is the driver now, even more so
than rising petrochemical prices.Phillips: The prices of raw materials represent a major component
of the cost of textile products. Lower global demand has affected the costs of most commodities,
including cotton, polyester staple and wool. In 1998, cotton prices averaged 68 cents per pound on
the futures market, a historically attractive range for textile producers. Polyester staple prices
are at a 10-year low, averaging 61 cents per pound in 1998 and dropping to the 50-cent range in
1999. We believe that textile producers will see continued favorable raw material costs for the
remainder of the year.ATI: Will we see more consolidation LayoffsPowell: Companies must find ways
to be more and more competitive and where consolidation driven synergies can be had, mergers will
probably occur. Layoffs may precede or follow those mergers. Some companies will focus on reducing
manufacturing costs going more vertical and some will focus on taking out SG&A (selling,
general and administrative expenses), which means pushing more products through one distribution
system. The name of the game will be cost reduction.Keramis: Consolidation and downsizing will most
likely continue within the domestic textile industry. As mills and converters try to cope with the
challenging environment, they will look for ways to reduce costs and stabilize their margins. In
addition, larger firms, especially public companies, will seek merger and acquisition opportunities
as a way to boost sales, gain additional competencies and leverage their infrastructure. There will
probably be acquisitions of domestic companies, as well as companies in Latin America.Norwood: The
industry is likely to experience more consolidation and layoffs. Now, more than ever before, it is
important to be big, especially on the home fashions side, to be able to supply an entire chains
needs. Economies of scale mean companies should be able to cut overhead costs and reduce their unit
cost of production. In the end, it also means excess capacity can be eliminated.Phillips: The
factors that have driven consolidation activity in the past couple of years are still in place. Its
very hard to drive the top line and the bottom line in this mature industry right now.The only way
you can grow is by acquiring or merging. You will see more joint ventures as companies decide to
focus on their core competencies and collaborate with others to gain efficiencies.Globalization
will also drive across border transactions, particularly in Mexico. We will see more M&A
(mergers and acquisition) activity between textile producers and apparel manufacturers, blurring
the lines between the steps in the manufacturing chain.Unfortunately, further consolidation and
manufacturing rationalization will result in more layoffs. The textile industry is not unique in
this trend as this has become a way of life for most mature industries that need to remain
competitive to survive.ATI: What do you see as the major issues facing U.S. textilesPowell: Excess
worldwide capacity is probably the largest issue. The oversupply and pricing (margin pressures)
impact will not improve until capacity has been rationalized. Manufacturers are also faced with
trying to present a differentiated product in the marketplace. Lastly, currency exchange rates are
not favoring domestic manufacturers at this time.Keramis: There are three major issues affecting
the U.S. textile industry: First, inexpensive imports from Asia continue to hurt U.S. sales.
Therefore, U.S. firms need to find ways to compete on something other than price. As basic fabrics
continue to be much cheaper outside the United States, U.S. converters and mills should focus on
diversification of their product and service portfolios honing in on niche and non-apparel markets
and establishing more apparel production programs.Second, Latin America continues to grow in
importance as a garment-making region. U.S. textile companies need to consider investing in
cut-and-sew facilities in that region. Third, many apparel manufactures are adopting a balanced
sourcing strategy. They are realizing that they would be taking significant risk by placing all of
their production in one market. Therefore, they may continue to import staple products from Asia,
but then look to domestic textile firms for specialty products.Norwood:Textile companies need to
start looking at their businesses a different way. Theres still too much of an attitude of been
here before got through it then and will now, and those are the companies that wont make it.
Imports will always be a factor; its how you deal with them that will make a difference going
forward.Phillips: The major factors that face U.S. textiles include the topics previously
discussed: sourcing migration trends, imports, over-capacity and pricing pressures.If you look back
in history, these challenges have always faced the industry. The changes in the industry will occur
at a much faster pace and the challenge will be to react at a faster pace.
May 1999