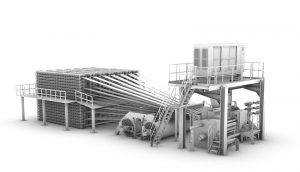 PFÄFFIKON, Switzerland — April 14, 2022 — Technical fabrics are subject to the highest quality standards, so their production requires highly specialized equipment. Every step of the manufacturing process is crucial and must be carried out with the utmost precision. Techtextil North America represents a perfect opportunity to learn more about suitable production solutions, especially for weaving. As a leading supplier of innovative and forward-looking solutions for efficient weaving, Stäubli will be exhibiting at the German Pavilion, Booth 2041 in Hall B3. Come and meet the Stäubli team and find out more about the broad range of machinery designed especially for producing technical textiles.
When it comes to weaving technical fabrics, profitable and competitive mill operation requires high precision and optimized production speeds. Stäubli machinery provides both, as well as long-lasting durability, even with constant high-speed operation. Stäubli's reputation for quality machinery is based on ingenious technologies developed through continual R&D, the use of top-quality materials, and comprehensive service before, during, and after the machinery installation.
One-piece woven (OPW), airbags, custom fabrics for lightweight construction, artificial grass– these are just a few of the many technical textiles being woven on Stäubli machinery. Techtextil North America is an ideal opportunity to draw fresh inspiration and step into the future. You'll learn more about Stäubli weaving preparation solutions like the MAGMA tying machines and SAFIR automatic drawing-in machines as well as the renowned S3000/S3200 rotary dobbies, the LXXL and UNIVAL 100 Jacquard machines, and of course the TF weaving system.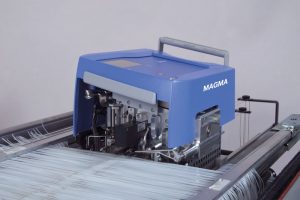 In close collaboration with its U.S.-based team, the Stäubli Textile division provides North American weaving mills with speedy support and a wide range of services, always with one key objective in mind: to keep customers agile and competitive in the challenging textile market. Weavers who want to optimize the productivity of their mill or who are planning to tackle a challenging weaving project are invited to schedule a talk with the Stäubli team at Techtextil North America in Atlanta.
Posted April 19, 2022
Source: Stäubli