Natick, Mass.-based Cognex Corp.'s
In-Sight® 4000 Series vision sensors have won an Editors' Choice Award from Control Engineering
magazine. The award recognizes service to the control engineering industry, technological
advancement and market impact.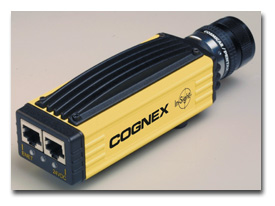 Cognex Corp.'s award-winning In-Sight® 4000 Series vision sensor

The In-Sight 4000 Series is among 35
products chosen from a field of thousands that were featured in the magazine in 2003. It also is
the second In-Sight product to have received the award.



April 2004