By Janet Bealer Rodie, Contributing Editor
Contract fabric manufacturer Carnegie, Rockville, Centre, N.Y., introduced its first generation of Xorel® high-performance polyethylene (PE) woven panel, wallcovering and upholstery fabrics in 1981, and from the start, the brand was hailed as an environmentally friendly alternative to vinyl. Carnegie made a commitment in the mid-1980s to have a completely polyvinyl chloride (PVC)-free line of fabrics. With Xorel, it was able to achieve that goal, and today Carnegie claims to be the only interior finishes company to be completely PVC-free.
Xorel offers other environmental benefits as well, as it is solution-dyed and carries all of its performance benefits inherently, so it requires no finishes or coatings to provide those benefits. It is highly durable, withstanding one million double rubs in testing; impervious to many
stains; easily cleaned; antibacterial; and flame-resistant. In all, more than 60 tests have been conducted on the fabric to prove its performance benefits, and it carries a seven-year performance
warranty.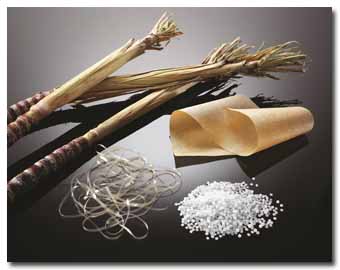 Carnegie's Biobased Xorel® is derived 60- to 85-percent from sugarcane.
In 2007, Xorel became the first textile to earn Cradle to Cradle Silver certification, and it achieved Scientific Certification Systems (SCS) Indoor Advantage Gold certification — the market's highest possible indoor air quality rating — in 2008. Since 2010, Carnegie has provided a
responsible return program under which used Xorel fabrics may be returned to the company to be recycled or consumed in a waste-to-energy process. Over the years, Carnegie has rolled out various
iterations of the fabric, and several have won awards at exhibitions such as NeoCon® and from architectural and interior design-oriented groups.
The newest Xorel iteration is Biobased Xorel, a high-performance PE fabric that is 60- to 85-percent derived from sugarcane. According to Carnegie President Cliff Goldman, the biobased version — the first biobased high-performance interior textile in the market — is identical to the traditional version in both looks and performance, and it also qualifies for the responsible return program. It has received Cradle to Cradle Gold certification thanks to its biobased content, and
its use in building and interior design projects contributes points toward Leadership in Energy and Environmental Design (LEED™) certification of those projects. At NeoCon 2013, Biobased Xorel brought Carnegie yet another Best of NeoCon Innovation Award.
"We knew there was a bright future for biobased polymers, so seven years ago we embarked on an exploration to create a biobased Xorel product," Goldman said. "Our goal was a polyethylene yarn from plant-based resources instead of fossil fuels, to ensure a significantly reduced carbon footprint."
According to Carnegie, production of Biobased Xorel's sugarcane feedstock emits less carbon than corn or beet production, and for every ton of sugarcane used in the fiber's production, 2.5 tons of carbon are captured and sequestered.
Biobased Xorel is available in six designs and 91 colorways.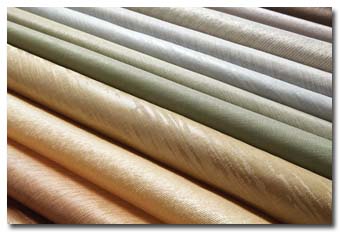 Biobased Xorel is currently available in six designs — including three existing designs,
two new embroideries and one embossed design — and 91 colorways.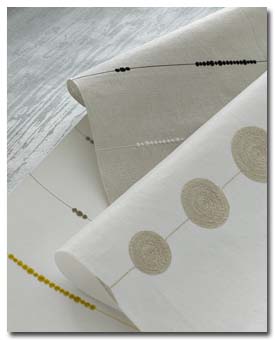 ---
For more information about Biobased Xorel®, contact Carnegie +800-727-6770; mail@carnegiefabrics.com; carnegiefabrics.com.
---
June 2013