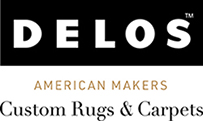 CALHOUN, GA — October 27, 2023 — Delos, a manufacturer and importer of custom rugs and carpets, is pleased to announce the appointment of Tina Johnson as their new Business Development Manager.
With over 25 years of experience in the flooring industry, Tina brings a wealth of expertise to Delos. Tina has a consistent record of building strong client and stakeholder relationships and has led project and account management teams throughout her career.
Delos is incredibly excited about integrating Tina's remarkable project and account management skills into the company. Her extensive background in implementing CRM platforms further highlights her commitment to streamlining operational processes and workflows. Tina will support the Delos field sales force, sales management, and internal operations teams, underscoring her dedication to client satisfaction.
Tina Johnson's appointment as Business Development Manager at Delos reflects the company's commitment to providing the highest level of expertise and service to its clients. With her extensive experience and leadership skills, Tina is well-positioned to contribute to Delos' mission of creating best-in-class rugs and carpets for their clients.
Posted: October 30, 2023
Source: The Delos Company