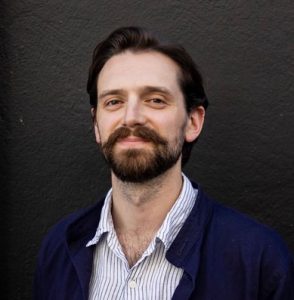 LONDON — August 21, 2023 — Eco-Age today announced that after four successful years at the NGO Changing Markets Foundation, George Harding-Rolls will be heading its new Advisory Division, focusing on policy and regulation in the fashion sector.
Building on the company's 15-year track record, the new division will guide businesses through the evolving landscape of emerging legislation and directives happening at the EU Level and beyond, such as the Eco Design for Sustainable Products Regulation, the Green Claims Directive, and the NY Fashion Act.
During his four years at the Changing Markets Foundation, Harding-Rolls ran several hard-hitting corporate investigations pushing for accountability and advocating for legislative change. He led the inception of the Fossil Fashion campaign, exposing the industry's environmentally disastrous reliance on fossil fuels during the climate crisis as well as the organisation's greenwash.com project.
Prior to Changing Markets George worked across the civil society sector with a focus on strategic communications, working for Forum for the Future, for Beijing-based philanthropic advisors, Charitarian, and for leading digital agency, Jellyfish. Harding-Rolls is also an advisory board member of the Conscious Advertising Network.
Livia Firth, Eco-Age founder and creative director says: "I have known George for several years and am a huge fan of his work. The Changing Markets Foundation has pioneered some of the most important investigative reporting highlighting the intrinsic link between oil and the fashion industry, driven by George. His wealth of experience and knowledge of the global policy and regulatory field, together with our highly skilled team and sustainable fashion and textile expert Philippa Grogan, takes Eco-Age to a whole new level of consultancy and advocacy".
Harding-Rolls said: "I am delighted to be joining Eco-Age at such a pivotal time as the fashion industry heads into a new era of scrutiny and regulation. Now is the time for truly ambitious organizations to be stepping up and doubling down on systemic change, such as much-needed legislation. With this new focus Eco-Age is positioning itself to be the partner of choice in this crucial mission."
This new division will build on the agency's wealth of experience and expertise to guide its clients, ensuring compliance with the new regulations and effective planning for the incoming rules as part of the EU Green Deal.
Harriet Vocking, Eco-Age CEO, said: "The EU landscape is changing fast, one only must look at the recently announced German Supply Chain Due Diligence Act and the French Environmental Labelling requirements to see how the landscape is finally moving from voluntary CSR requirements to mandatory due diligence. Eco-Age has been working at EU regulatory level in the last few years and was the first agency to focus on reputational risk creating a new "insurance service" for clients, so it's a natural extension of our services".
The division will offer a suite of services, including EU Policy landscape analysis, multi-stakeholders and industry collaboration and convening, knowledge building through supporting research or evidence, internal training and education, and messaging dissemination and application, including campaign activations.
Posted: August 21, 2023
Source: Eco-Age