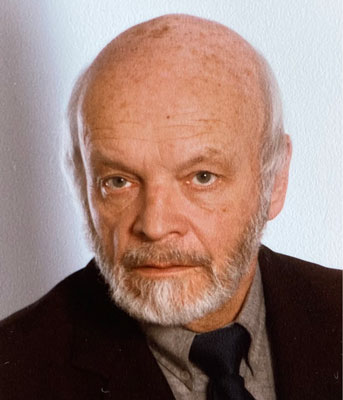 Peter Zimmer recently passed away shortly after celebrating his 98th birthday. Zimmer spent some 70 years of his life developing new and revolutionary ideas for textile printing, including rotary-screen-printing technology, a magnetic roll rod system and the Chromotronic — the first digital carpet ink-jet printer. Even in the last decade of his life, Zimmer continued working developing a digital printing/ dyeing system for fiber strands and sliver. His achievements are his legacy.
Ultrafabrics, Tarrytown, N.J., has named Jennifer Hendren senior director of product development. In addition, Theo Haag, based in the Netherlands, was hired as European sales director.
Jenni Brown was appointed head of sales for Northern and Eastern Europe for global workwear manufacturer Carrington Textiles.
Schaumburg, Ill.-based Composites One recently named Leon Garoufalis president and CEO, and Al Dobbeck executive vice president and COO. The company's former CEO Steve Dehmlow will continue as chairman of the board.
Sagee Aran was named to lead product development and commercialization initiatives for Israel-based nylon 6,6 producer Nilit. In addition, new hire Michelle Lea will direct worldwide marketing programs for the company.
Grand Rapids, Mich.-based X-Rite and Pantone LLC have named Chris Brooks president of X-Rite.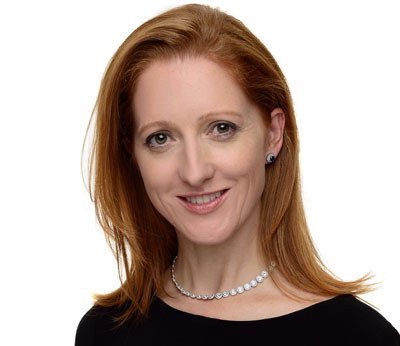 Ruth Farrell was promoted to general manager for Kingsport, Tenn.-based Eastman Chemical Co.'s Textile Business. Farrell is based in Switzerland.
England-based Gen 2 Carbon, formerly known as ELG Carbon Fibre, has named Tim King technical sales consultant.
Ocean State Innovations, Portsmouth, R.I., has named Geoff Senko senior vice president of sales. He will be responsible for leading sales in North America and globally while supporting customers in various market segments.
Ashley Goldsmith, executive vice president and chief people officer of Workday Inc., was elected to the board of directors at Kontoor Brands Inc., Greensboro, N.C.
Mannington Commercial, Calhoun, Ga., has appointed Shane Totten to the new role of director of sustainability.
Peter B. McKernan was recently promoted to director of Supply Chain Management for Herculite Products Inc., Emigsville, Pa. He is responsible for managing all corporate planning and forecasting, and planned capacity scheduling.
Italy-based Kemin Industries has named Valter Dompè president of its Garmon Chemicals textile auxiliaries business unit. Dompè replaces Kimberly Nelson who has moved into a new role in another Kemin Industries' business unit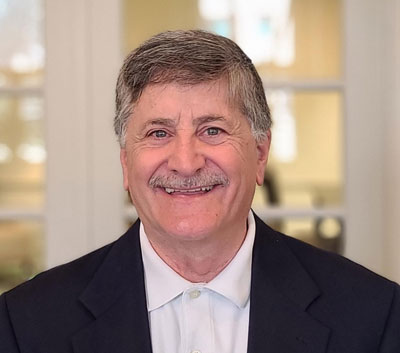 Bast Fibre Technologies Inc., Victoria, British Columbia, named James Posa president and CEO. Company Cofounder and Former CEO Noel Hall has transitioned to executive chair.
Dr. Jonathan Goff was promoted from chief technology officer to president of Gelest Inc., Morrisville, Pa.
Delta Apparel Inc., Greenville, S.C., has named Simone Walsh vice president, CFO and treasurer.
Jeffrey W. Bruner — president of Hemp Black and 1973 graduate of the Kanbar College of Design, Engineering and Commerce — will be honored with a Leaders of Innovation Medal from Thomas Jefferson University at the end of April. The medal is presented to graduates who "make significant or trendsetting contributions to education, industry or other professional fields that exemplify Thomas Jefferson University's mission and innovative spirit."
The Association of the Nonwoven Fabrics Industry (INDA), Cary, N.C., named experienced policy advocate Jennifer "Jen" Greenamoyer director of Government Affairs.
Chadd Coltrain was named director of Strategic Global Sales for Culp Home Fashions, the mattress fabrics division of Culp Inc., High Point, N.C.
Following the acquisition of England-based MagnaColors by Avient Corp., Gustavo Figueroa has transitioned from Avient to MagnaColours' team as Business Development manager for the Americas.
Avery Dennison, Glendale, Calif., named Deon Stander president and COO.
March/April 2022