Santa Monica ,Calif.-based Hologenix LLC has named Jim Calhoun CEO. He will continue his role as an officer on the Board of Directors, and replaces company cofounder Seth Casden who will focus on sales, science and innovation.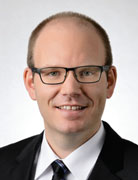 The Board of Directors at Germany-based Spindelfabrik Suessen GmbH has appointed Roger Albrecht managing director.
Paris-based Lectra has named Nathalie Brunel vice president, Sales, Fashion & Apparel. In addition, the company named Akihiko Tanaka managing director of Lectra Japan; and Holger Max-Lang managing director of Lectra Central & Eastern Europe region, Russia.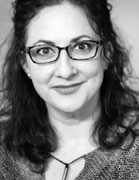 Valdese, N.C.-based Valdese Weavers has added Nikki Rubalcaba to the Valdese Contract team as a Northeast sales representative.
After 48 years, Huntsman Corp. founder Jon M. Huntsman has stepped down as executive chairman of the company. He will continue to serve on the Board of Directors as a director and chairman Emeritus. Peter Huntsman, president and CEO, was elected chairman of the board.
Andrew Medley, a member of Glen Raven, N.C.-based Glen Raven Technical Fabrics' (GRTF) GlenGuard® sales team, has been appointed Northeast Regional Sales Manager for GRTF's sister division Trivantage LLC. GRTF's Technical Director Rich Lippert will continue in his role while also taking on the GlenGuard domestic sales role vacated by Medley.
England-based MagnaColors® has hired Ivan Cossio as business development manager
for the Americas; and Robert Cole, commercial director — both newly created roles. The company also recently appointed Paul Arnold marketing manager.
The American Association for Textile Chemists and Colorists (AATCC), Research Triangle Park, N.C., has hired Brian C. Francois as executive vice president. He will succeed Jack Daniels who will retire in March 2018.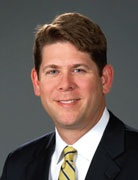 James R. Griffith has joined Winston-Salem, N.C.-based Adele Knits Inc. as COO.
Northeastern Nonwovens, Rochester, N.H., named Michael Roche, president and CEO.
Robert W. Woodruff has joined Velcro Companies as CFO, and Paulo Garutti was named president, Latin America.
Sherbrooke, Canada-based FilSpec™ has hired Martin Forest as a research and development assistant.
Nike Inc., Beaverton, Ore., has named Dirk-Jan "DJ" van Hameren vice president, chief marketing officer. He succeeds Greg Hoffman who was named vice president, Global Brand Creative & Marketing Innovation.
Greensboro, N.C.-based Unifi Inc. has appointed Eddie Ingle vice president of Global Corporate Sustainability. The company also elected PepsiCo North America CEO Albert "Al" P. Carey to the Board of Directors.
Wake Forest, N.C.-based SEAMS, the National Association and Voice for the U.S. Sewn Products Industry, has elected four new officers to serve on its executive board and named three specialty directors and six manufacturer/ contractor directors. The following four executive directors will serve two-year terms on the board: Matt Poovey, Champion Thread Co., will serve as president; Jeoff Bodenhorst Jr., Lebanon Apparel Corp., will serve as vice president; Patrick Hickey, Minnesota Knitting Mills, will serve as secretary/treasurer; and Jeremy Wootten, HomTex Inc., will serve as ex-officio officer. Geoff Senko, MMI Textiles, will serve a three-year-term as education director. Cameron Hamrick, Hamrick Mills, and Ron Roach, Contempora Fabrics, will serve three-year terms as supplier directors. The six manufacturing/ contractor directors serving one-year terms are Gloria Barbee, Grand Forest Inc.; Jackson Burnett, Vapor Apparel; Tim Shirley, Mount Vernon Mills; Wayne Wilson, Prime Medical; Chris Marsh, Hemmingway Apparel Mfg.; and Dennis Jackson, Venus Group.
January/February 2018