Valdese, N.C.-based Valdese Weavers has promoted Scott George to senior vice president, marketing and sales of the Valdese Weavers Contract division.
Bob Burns is celebrating 30 years with Top Value Fabrics, Carmel, Ind.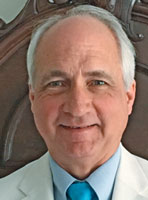 Belgium-based Devan Chemicals has established Devan-US and appointed Kenny Parrish to lead the new venture as country manager.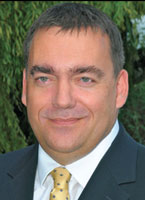 Klaus Holz has extended his contract with Germany-based Trevira GmbH and will continue as CEO until the end of 2019.
Cuyahoga Falls, Ohio-based Americhem Inc. has named Kam Lui development specialist, nonwovens; and Greg Kern account manager, nonwovens.
Thomas Nasiou now is CEO of Switzerland-based Uster Technologies Ltd. Dr. Geoffrey Scott and Philip Mosimann have joined the Board of Directors as cochairs, and Koichi Ito succeeds Susumu Toyoda on the board.
Pendergrass, Ga.-based TenCate Geosynthetics Americas has named Lee Bryan global director of product supply, and John Henderson president.
The Crypton Companies, Broomfield Hills, Mich., and Nanotex® recently named Michael Grigat vice president of research and development, and Hardy Sullivan vice president of market development. In addition, John McMichael is the new business development manager for Nanotex in North America.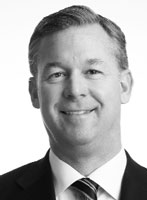 France-based Lectra has named Jason Adams president, Lectra North America, Atlanta.
Dr. Seshadri Ramkumar, professor at the Department of Environmental Toxicology and The Institute of Environmental and Human Health at Texas Tech University, is the recipient of the 2016 President's Excellence in Commercialization Award.
May/June 2016