Switzerland-based Sanitized AG recently established Sanitized (USA) Inc., a new U.S. headquarters located in Charlotte, and named Scott Rosenzweig president.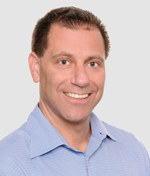 Rosenzweig
The Netherlands-based DSM Dyneema has appointed Golnar Motahari Pour president.
Bill Blackstock was appointed corporate vice president for sales strategy for J+J Flooring Group, Dalton, Ga.
The Hong Kong-based strategic innovations research and development facility for Alvanon Inc. has promoted Kevin Campbell to chief technology officer and hired senior software developer Felix Lau.
Stephen Kerns was appointed president of Seattle-based Schoeller Textil USA, a subsidiary of Schoeller Textil AG, Switzerland.
Dr. Jennifer Seifert has joined TissueGen® Inc., Dallas, as senior scientist, and will lead the company's spinal cord injury repair program.
Finland-based Ahlstrom Corp. has named Satu Perälampi vice president, communications.
Lance deJong has joined the sales team at Miller Weldmaster, Navarre, Ohio.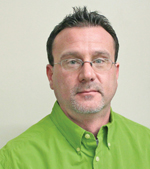 de Jong
Mount Holly, N.C.-based America & Efird LLC (A&E) has appointed Les Miller CEO following the recent retirement of Fred Jackson. Jackson will continue with A&E as non-executive chairman of the board.
Salt Lake City-based WWA Advisors LLC has partnered with Despina Papadopoulos to offer its clients expertise in the wearable technology sector.
E. Smyth McKissick III was elected chairman of the Clemson University Board of Trustees, Clemson, S.C.
Germany-based Autefa Solutions Germany GmbH has named Christian Egger CEO.
BondCote Corp. — a Heytex Group company based in Pulaski, Va. — has named James Doherty Southwest regional sales manager.
September/October 2015