Winston-Salem, N.C.-based
HanesBrands Inc. has promoted
Richard D. Moss to CFO; and named
Dale W. Boyles operating CFO. The company also has appointed
Gerald W. Evans Jr. and
William J. Nictakis co-COOs.
The Arlington, Va.-based
American Apparel & Footwear Association (AAFA) has presented the Friend of the
Apparel and Footwear Industry Award to
Sens. Roy Blunt, R-Mo. and
Ron Wyden, D-Ore.
The Netherlands-based
Avantium has appointed
Dr. Jeffrey J. Kolstad chief scientist.
Warwick, R.I.-based
Biomedical Structures LLC has appointed
Dean J. Tulumaris president and CEO.
The
Association of the Nonwoven Fabrics Industry (INDA), Cary, N.C., has presented the
INDA Award for Lifetime Technical Achievement to
Mike Putnam, Polymer Group Inc.; and the Lifetime Service Award to
Morris T. Collins Jr., RKW US Inc.
New York City-based
Sandow Media Corp. companies Material ConneXion Inc. and Culture & Commerce
Inc. have named
Susan Towers vice president of communications and marketing.
The
Technical Association of the Pulp, Paper, Packaging and Converting Industries
(TAPPI), Norcross, Ga., has named
Peter Gaddie director, corporate accounts.
New Haven, Mo.-based
MarChem CFI Inc. has named
Laurie Moers Northeast regional sales representative.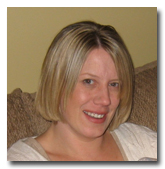 Moers
Santa Monica, Calif.-based
Hologenix LLC has named
Dr. Michael Coyle chief science officer.
Austria-based
Starlinger & Co. GmbH has named
Stéphane Soudais head of the Consumer Bags Division.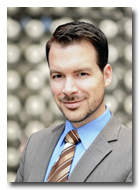 Soudais
China Linen Textile Industry Ltd., China, has named
Manuel Henares Arenas senior engineer and company consultant.
Salt Lake City-based
Black Diamond Equipment Ltd. has named
Ajay Badiga director of sourcing and development, apparel;
Cheryl Knopp design lead for the company's apparel initiative; and
Jeff Nash vice president, engineering support services.
The
Zone 4 Virginia-Carolinas Canvas Products Association, an affiliate of the
Roseville, Minn.-based Industrial Fabrics Association International, has named
Jonathan Chakales, Marchem CFI, to its Board of Directors.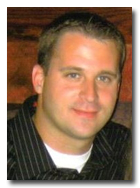 Chakales