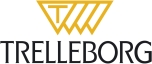 TRELLEBORG, Sweden — November 1, 2023 — Trelleborg Engineered Coated Fabrics is pleased to announce its participation in the upcoming Healthcare Design Expo, taking place November 5-7, 2023, in New Orleans, La.
The company will showcase its cutting-edge Dartex® polyurethane coated fabrics designed for medical seating applications at booth 1656. The expo will provide a unique opportunity for attendees to discover why polyurethane coated fabrics have become an indispensable component in modern healthcare environments.
As well as exhibiting, Trelleborg representatives will share their expertise during the conference by delivering a presentation titled 'Engineered Coated Fabrics: Fit For Healthcare Environments' at the Solutions Theatre on Monday, November 6, from 2.30 p.m. -3.00 p.m.
Polyurethane coated fabrics offer a multitude of advantages in healthcare seating applications, making them essential for healthcare facility design. These fabrics are engineered to provide exceptional durability, longevity, and ease of maintenance, all of which are vital for healthcare settings that demand hygienic, long-lasting, and comfortable seating solutions.
Christina Tenney, North America Business Development manager for Trelleborg Engineered Coated Fabrics, expressed her enthusiasm for the upcoming expo: "We are looking forward to participating in the Healthcare Design Expo and showcasing our innovative polyurethane coated fabrics.
These materials play a crucial role in creating healthcare spaces that prioritize patient comfort, cleanliness, and longevity. Our sustainable solutions are engineered to meet the stringent demands of healthcare environments, and we look forward to sharing their benefits with the expo attendees."
The Healthcare Design Expo is a premier event, hosted by The Center for Health Design and Emerald Expositions, LLC, (publisher of Healthcare Design Magazine) in association with the AIA Academy of Architecture for Health, brings together leading professionals and innovators in the healthcare industry to explore the latest advancements in healthcare facility design and product offerings.
Visit Trelleborg Engineered Coated Fabrics at booth 1656 during the Healthcare Design Expo in New Orleans to discover firsthand how these materials are transforming the healthcare seating landscape and contributing to improved patient experiences.
Posted: November 1, 2023
Source: Trelleborg Engineered Coated Fabrics