Comprehensive coverage of all the man-made fiber brands in the market today would be overwhelming.
Below is a small sampling of brands in selected fiber areas.

Polyester: A New Lease On Life For An Older Brand


Poole Company, Greenville, has breathed new life into ComFortrel®, a brand originally owned
by polyester manufacturer Wellman Inc., which exited the polyester staple fibers business in 2008.
Poole resurrected the fiber and the brand in late 2012.
ComFortrel's proprietary polymer formula allows the fiber to be atmospherically dyed at
212°F, achieving superior colorfastness and washfastness. The fiber's low tenacity and low modulus
provide an inherent soft hand to garments. It also offers inherent moisture wicking, which, along
with all other benefits, is permanently incorporated into the fiber rather than topically added.
"ComFortrel's target customers are the major hosiery producers that can offer a wide range
of colors in hosiery without having to go to the expense of dyeing polyester under pressure to
achieve the desired color performance that polyester offers," said David Reed, sales and technical
service manager, Poole Company. "In addition, ComFortrel's inherent moisture-wicking properties
allow it to penetrate performance apparel markets."

Recycled And Biobased Fibers


Numerous branded fibers are emphasizing their low carbon footprints, citing reduced energy
and resource consumption, and reduced greenhouse gas emissions. Fibers that have recycled content
are derived from post-industrial and post-consumer waste materials diverted from landfills, while
biobased fibers are derived from rapidly renewable feedstocks instead of petroleum-based
feedstocks.
EcoSure®, launched by Poole Company in 2008, is a fine-denier polyester fiber made from
post-consumer recycled (PCR) polyethylene terephthalate (PET) containers. It is comparable in
quality and performance to virgin polyester. Scientific Certification Systems (SCS) Global
Services, Emeryville, Calif., has certified the fiber's 100-percent PCR PET content.

"EcoSure's target customers are ones who want to make an environmental statement in reducing
landfill volumes, who want to reduce greenhouse gas emissions, who want to reduce energy and water
usage while getting all the downstream performance of a virgin chemical-based polyester fiber,"
Reed said.
Unifi Inc., Greensboro, N.C., launched Repreve® in 2006. Featured in apparel, outdoor gear,
home furnishings and automotive upholstery fabrics, the brand comprises both polyester and nylon
filament and staple fiber made from PCR and post-industrial waste including PET containers, used
clothing, and fiber and fabric waste. SCS has certified Repreve's recycled content, and the fiber
is certified according to Oeko-Tex® Standard 100 to be free of harmful levels of restricted
chemicals. Unifi certifies Repreve's sustainability through its U Trust™ Verification system, and a
product's Repreve content can be analyzed using Unifi's Fiberprint™ technology.
"Repreve provides a drop-in replacement for virgin polyester and nylon," said Jay Hertwig,
vice president of global branding, Unifi. "The advanced technology behind Repreve also allows for
performance properties such as stretch and permanent moisture management to be added to the fiber."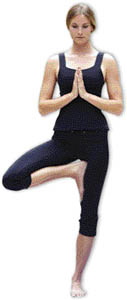 American Flora uses REPREVE® 100-percent recycled-content yarns in its environmentally
responsible activewear such as the Jasmine top and Iris cropped yoga pant shown here.
Bristol, Va.-based Universal Fibers' EarthSmart™ refreshfiber® by Universal Fibers® is a
solution-dyed 600-denier nylon 6,6 carpet fiber that has 30-percent recycled content including
20-percent post-industrial and 10-percent PCR content. The PCR content comes from used carpet that
has been diverted from landfills. The fiber is available in 284 colors, and the company reports it
is the only nylon 6,6 carpet fiber featuring PCR content that offers such a wide color selection.
Key properties include permanent, inherent ultraviolet (UV), bleach, oxidation and stain
resistance.
Universal Fibers is ramping up its marketing efforts for refreshfiber. "Several customers
are developing products with it," said Joe Parry, the company's global marketing and brand manager.
In the biobased arena, Minnetonka, Minn.-based NatureWorks LLC's Ingeo® polylactide (PLA)
biopolymer is derived from corn sugar and other cellulosic raw materials including agricultural
waste and non-food plants, and has both fiber and plastics applications. Ingeo fiber has been
produced for more than 10 years, and annual production capacity for the biopolymer totals 320
million pounds. Benefits include inherent UV resistance and fire-resistant performance,
processability on conventional equipment and printability. Marketing partners include leading fiber
companies in Europe, North America and Asia. The fiber can replace polyester and other
petroleum-based fiber in apparel, outdoor furnishings, carpet and nonwovens.
Robert Green, director, North American nonwovens and fibers, NatureWorks, noted that over
the last decade, industry's perception of biobased fibers has evolved beyond just seeing their
environmental benefits. "Ingeo fibers are today evaluated by customers on three attributes: overall
performance, industry-leading carbon footprint, and stable pricing as compared to petroleum-based
textiles."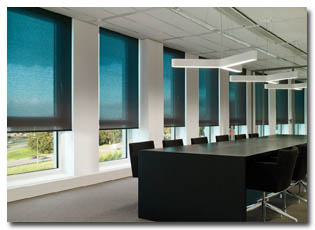 Revolution, an Ingeo®-based sunshade fabric from M+N Projecten, the Netherlands, meets
green design criteria and offers performance equivalent to that of polyester-based sunshade
fabrics.
In production since 2002, Wilmington, Del.-based DuPont's DuPont™ Sorona® polytrimethylene
terephthalate (PTT) polymer contains 37-percent annually renewable plant-based ingredients. The
fiber's distinctive molecular structure and crystalline morphology enable a combination of
properties including durability; stain, chlorine and UV resistance; soft hand; comfort stretch with
good recovery; dyeability at reduced temperatures and with good colorfastness; and quick drying
properties. It also blends well with and enhances fibers such as cotton, linen, wool, nylon and
polyester. Target applications include apparel and carpet.
Because of PTT's unique properties, the U.S. Federal Trade Commission created the fiber
subgeneric triexta under which to classify PTT fibers.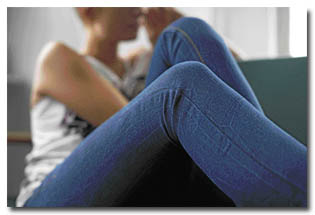 DuPont™ Sorona®'s soft hand and comfort stretch are among the properties that make it
suitable for jeans and other apparel applications.

Copper


Richmond, Va.- and Israel-based Cupron Inc.'s Cupron® technology integrates copper into a
polymer, primarily polyester. In full production since 2010, the technology is targeted to
applications such as hospital sheets; diabetic and military socks; and gloves, masks and
pillowcases that provide cosmetic benefits.
"Copper has been used for health, wellness and antimicrobial purposes for thousands of
years," said Chris Andrews, president — Americas, Cupron Inc. "Copper is a known mineral that can
kill many species of bacteria, fungi, viruses and dust mites. Research also indicates its potential
value in stimulating the production of capillaries, collagen and other key proteins that help
stabilize skin layers, promote wound healing and improve the look and appearance of skin."
In Fortify®Cu copper ion release yarns, launched in 2009 by Fiber & Yarn Products Inc.
(F&YP), Greenville, copper is cross-linked onto the fiber or yarn surface. "The nylon or
polyester yarn product has the ability to release measureable quantities of copper ions into the
moistened fabric substrate," said Bradley Seese, product development and brand manager, F&YP.
"The particle load is micron-sized and has very little impact on the visible color of the final
product. By concentrating the active copper ion release on the surface of the fiber, it is possible
to much more efficiently utilize the available copper particles."
Target applications are footwear, legwear and apparel that typically are worn next to the
skin.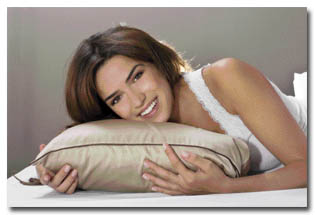 Copper ions in Cupron® cosmetic pillowcases are activated by ambient moisture and interact with
the skin to help reduce the appearance of facial wrinkles and fine lines.

High-Profile Stretch


LYCRA®, Wichita, Kan.-based Invista's spandex fiber, was launched in 1959. It is said to
enhance comfort, freedom of movement and shape retention as it provides stretch and recovery to
knit and woven apparel including swimwear, lingerie, hosiery, active sportswear, and other apparel.
Among consumers, 88 percent are aware of the brand, with 60 percent preferring Lycra over generic
spandex.
Lycra is a segmented polyurethane fiber comprising a bundle of tiny filaments with flexible
and rigid segments bonded together to provide elasticity. It can be stretched up to seven times its
original length and recovers completely when tension is released.
Production capacity is not disclosed, but, said Virginie Moille, Invista's Europe/Middle
East/Africa communications manager, "If you would stretch all Lycra fiber produced annually,
considering all of it 40 denier, you could go to the sun and back way more than 200 times."
March/April 2013