A

relative newcomer to the stretch market, Korea-based Hyosung Corp. today is the world's
second-largest producer of spandex fibers. The company's major textile focus in the United States
is spandex. It began producing its creora® brand of spandex in 1991. The brand has had a continuing
upward growth pattern.
As a further commitment to its globalization and sales and marketing focus, and in order to
market the fiber outside of Asia, the company recently moved its marketing center from Korea to New
York City. As a result of the relocation, the company has made a number of appointments.
Greg Vas Nunes has been named president, Americas and Europe, Spandex Performance
Unit. He has put together a sales and marketing team that includes Ria Stern, director,
North American marketing and global brand, Spandex Performance. Like Vas Nunes, Stern is based
in New York City.
Marketing leadership appointments also include: Stephanie Ledru, director, European
marketing and brand; Jeff McGuire, director, North American sales and technology; Fernando da Costa
Roland, sales and marketing manager, Brazil; and Paul de Belay, director, European sales and
technology.
"In selecting people with Western expertise, the creora Performance Unit becomes the first
Asian multinational to add sales and marketing capability that could provide innovation to the
industry," Vas Nunes said. "Creora is a high-quality spandex fiber, and the company's
technical competence is outstanding. Now we have the capability to differentiate our specialty
products.
"We are brand positioning and building awareness of product in the trade," he said. "We
can combine creora with companion fibers to create unique and different constructions and then help
to push them through the market."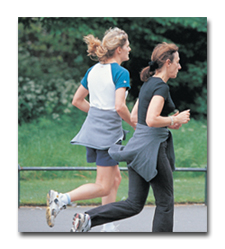 Hyosung markets its creora® spandex fiber for activewear applications, among others.



New Offerings


"As other fiber companies are decreasing resources and services to the industry, we're
adding them," Vas Nunes said.
Stern noted the company will open fabric libraries in New York City, Hong Kong and Milan,
and will introduce new specialty products to the market at trade shows such as Expofil,
Shanghai Intertextile and Lyon Mode City.
Some of the new creora spandex products Stern mentioned that will be on display at Expofil
and Lyon Mode City include alkali-resistant spandex (H-100X), which will be shown in burn-out
stretch velvets.
"Velvet burn-outs are luxurious and trend-right for fall," she said. "With our new creora
variant, fabrics maintain elasticity. The burn-out process destroys elasticity in most spandex
products, but not with our alkali-resistant spandex."
Other new creora variants (H-400 and H-450) are low-heat-settable. These fibers provide
whiter whites, less yellowing, comfort, fit, performance and excellent hanger appeal, according to
Hyosung. Target markets are socks, seamless garments and molded bras. H-350 heat-resistant
spandex was developed to blend with polyester, nylon 6,6 and microfibers. Chlorine-resistant H-250,
which offers protection against washing with chlorine, is aimed at swimwear, underwear and sock
markets.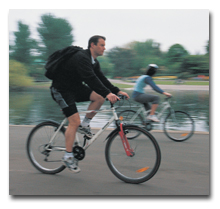 Hyosung's new creora® variants include heat- and chlorine-resistant products that can be
dyed at high temperatures and processed using high chlorine levels.

Into The Future


By the end of 2006, Hyosung expects its global capacity for creora spandex will
increase to 82,500 tons. Vas Nunes did not rule out building future manufacturing facilities
in Europe and the Americas.
September 2005