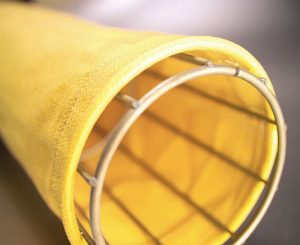 Upcoming FiltXPO™, an exhibition and technical conference dedicated to filtration and separation, will highlight opportunities in this growing industry sector.
By Sandy Frinton
Technical textile manufacturers may find opportunities in the burgeoning filtration industry at FiltXPO™ — the International Filtration/Separation Exhibition & Technical Conference — which will be held February 26-28, 2020. For those involved in filtration and separation, more than 2,000 attendees and 200 exhibitors will gather at Chicago's Navy Pier for North America's only exhibition and technical conference dedicated exclusively to filtration and separation, according to the organizer — the Cary, N.C.-based Association of the Nonwoven Fabrics Industry.
The time to seize the opportunities in filtration is now with growth fueled by stringent emissions regulations and public pressure for cleaner air and water, rapid industrialization in developing global markets, growth in healthcare and biopharmaceuticals, developing markets for cannabis filtration and high-efficiency particulate air (HEPA) cleanroom type filtration, and the desire for ecofriendly products, among other factors.
Filtration media suppliers are focusing on more efficient, cleaner energy, value-added, high-performing solutions. Nanofiber and high-performance material technologies are emerging as alternatives to traditional membranes, creating new opportunities for textile, nonwoven and engineered material manufacturers.
At the same time, the industry is grappling to find ways to overcome low consumer awareness of air quality health issues, balancing performance and price, determining standards, addressing an aging workforce, dealing with consolidations, and wrangling with trade and tariff concerns.
Technical experts will provide the latest insights on these timely topics and more during FiltXPO. With a large convergence of thought leaders in one place, the outlook for the filtration industry to chart future strategies is extremely favorable.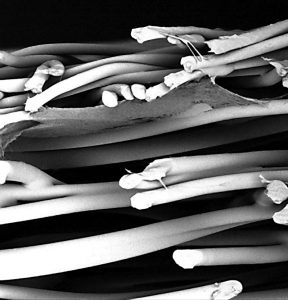 Market Opportunities
"The filtration market will continue to be influenced by the increased global demand for cleaner and contamination-free air and water," said Noora Blasi, marketing communications manager, Filtration & Performance, Finland-based Ahlstrom-Munksjö. "Regulatory compliance and increased focus on safety in workplaces are also impacting the filtration market and encourage the players in the filtration market to continuously develop next-generation solutions."
The need for pure water around the world will create opportunities, predicts Ben Blundell, business director Elastomer, E & E, Filter, Stockmeier Urethanes USA Inc., Clarksburg, W.Va. "As the world population continues to grow, we face the continued need for clean water in global regions where water is either scarce or polluted," Blundell said. "There's also a trend to improve our current filter products to make them reusable and increase longevity and efficiency."
Hollingsworth & Vose (H&V), East Walpole, Mass., continues to see demand for improved indoor air quality (IAQ) and energy savings achieved by lowering filter pressure. "We have a strong pipeline of product innovation solutions for cabin air, HVAC, fuel and liquid filtration," said Mike Clark, president, High Efficiency Specialty Filtration Business Unit. "We are seeing increasing demand for fine particulate air filtration as end-use customer expectations for IAQ increase. We are seeing an increasing interest in IAQ monitoring with the advent of lower-cost ePM1 and ePM2.5 sensor technology. H&V's new solutions increase filtration efficiency without increasing pressure drop."
Mehmet Caglar Gonullu, sales manager at Turkey-based HiFyber, sees many favorable trends impacting the filtration segment. "There is potential for growth regarding significant trends such as transformative advances in healthcare, digital technology changes, and zero emissions," Gonullu said. "Also, the high demand potential, rapid industrialization, increasing per capita income in China and India makes the filtration market very attractive and China is expected to be a worldwide hub for lots of filtration materials. Additionally, rising demand for high performance and eco-friendly products is a key factor expected to drive the market in the future."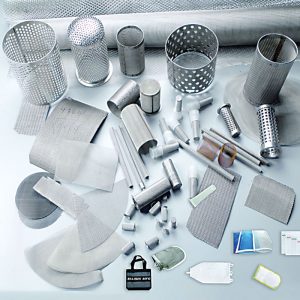 Greg Rhoden, national market manager for Engineered Products, Phifer Inc., Tuscaloosa, Ala., expects continued growth in demand for filtration products across the board as air and emissions standards become more stringent.
According to Gonullu, cabin air filters for trains, trucks, buses and off-road vehicles are growing fast to meet the European Union (E.U.) air quality standards and these applications currently are at fine filtration grades but trending to HEPA filtration grades in the future. Companies that offer innovative products for these applications will get a foothold, Gonullu said.
H&V's EIF Division President Josh Ayer said: "Fuel filtration is becoming increasingly important to OEMs as they look for solutions to meet automotive emissions challenges. H&V's ability to combine multiple filtration media technologies to produce high-performance composite materials enables us to meet a wide variety of application requirements that are often competing in nature such as increased efficiency and life without a pressure drop penalty."
Customers are seeking filtration media that offers low-pressure loss, high flow and longer service life with lower running cost, as well as customized solutions to fit individual requirements, said Takashi Owada, general manager of New York City-based Teijin Frontier U.S.A.
Another growth segment is the healthcare and biomedical industry. For HiFyber, this area is the largest contributor to the growing demand of nanofibers globally. Applications such as drug delivery, barrier textiles, wound healing and tissue engineering, employ the services of nanofibers on a wide scale in the healthcare and biomedical industry.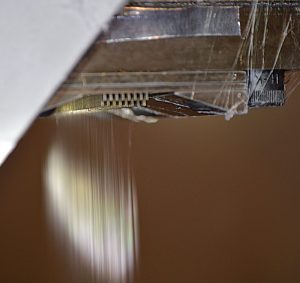 Nanofibers And High-Performance Fabrics
Nanofiber technology is a unique solution that delivers exceptional and consistent performance to fill the gap between conventional filtration materials and membranes, according to Gonullu. "Nanofibers are literally revolutionizing the filtration industry and enhancing the performance of the filters," he said. "There are lots of trends in the market that will drive nanofibers demand for medical, textile, automotive and electronics applications. Up until more recently for submicron particle filtration requirements, glass fiber and polytetrafluoroethylene (PTFE) membranes offered the solution, but after developments in nanofiber technology, nanofiber materials have been started to be used as an outperforming alternative with a lower-cost advantage."
Gonullu explained the change from the HVAC market being dominated by micro-glass media and charged melt blown, which in the HEPA efficiencies is high priced. However, once the charges of the media are dissipated by loading, the efficiency of the material can degrade quickly. At this point, nanofiber synthetic materials are representing an opportunity with its low superior airflow, energy efficiency and high filtration performance.
Brian Little, president of Bondex Inc., Trenton, S.C., sees the trends continuing in industrial filtration fabric technology to accept higher-performance fabric that results in more efficient fabric that is lighter yet more robust than the traditional felts used today.
"We anticipate a shift to increased adoptions of pleated elements in the future as a way to combat throughput and filtration efficiency challenges," Little said.
New felt technologies available today can provide users high-efficiency fabrics without the limitations associated with the use of expanded-PTFE membrane laminated felt, according to Little. As a result of aramid fiber price increases and supply challenges, his company is finding the market more willing to consider new fiber blends that historically would not have been viable.
Challenges To Tackle
While consumers are demanding cleaner air, many are not educated on the negative impacts that ultra-fine particles are having on human health, according to Michelle Czosek, CAE, executive director of the National Air Filtration Association. "There's also the difficulty of people not seeing the payback in having good Indoor Air Quality," she said. "There's a cost that comes associated with having increased air quality and people need to be educated on why the long-term effects outweigh those costs."
As the U.S. air filtration market becomes more technical and people better understand the health benefits of good IAQ in different environments opportunities will increase, Czosek expects.
"There is a need for global regulation and controls on IAQ for the benefit of human health as well as emission control and filtration improvement globally for the benefit of society," said Paul Marold, president, Rochester, N.H.-based Lydall Performance Materials Inc., and FiltXPO Conference co-chair and Air Filtration Session chair.
The filtration industry also is undergoing a dramatic change with consolidation among players and the loss of talent due to an aging workforce.
"There are quite a few mergers and acquisitions taking place in the market driven by investors who are seeing the opportunities which improved filtration offers," Czosek said.
Bondex's Little sees a greater proportion of the filtration industry workforce reaching retirement eligibility each year, causing the industry to lose valuable expertise while, "the need for innovation in this space is at an all-time high."
Another concern is current policy. "The China/USA trade negotiations are impacting the industry's ability to forecast capital investments and outages for upgrades for plant sites, impacting overall demand," Little added. "Additionally, the current tariff structure is limiting options for producers who source some of their goods from China, causing producers to consider and qualify new sources of materials which are not affected by this policy."
As a primarily metal wire mesh component supplier to the filtration industry, Phifer also sees challenges resulting from trade and tariff uncertainties in the short term. On the plus side, this has created an opportunity for "Made in USA" products as the playing field for fair trade is equalized, Rhoden said.
Industrial filtration engineers are facing the challenge of meeting emissions regulations while their plant throughput is at record-high levels, according to Little. Users have constraints on baghouse upgrade options while traditional filtration fabric technology offers limited options to help solve these challenges.
Also, the trends in energy sources used for power generation are impacting the demand for filtration media product designs. "Fewer coal-fired power plants in operation have resulted in lower demand for PPS [polyphenylene sulfide] felt, while increasing use of waste to energy technology has generated a need for filtration media that is compatible with volatile gas stream chemistry," Little said.
Filtration standards is another area affecting the industry. Gonullu notes it is necessary to be able to test and show the value of filter media to gain success in the filtration market and the cost of such testing must be accounted for as part of the startup of entering this space as a business.
Nanofiber Filter Media Session Chair Dr. Alexander L. Yarin, distinguished professor, University of Illinois at Chicago, sees the need for one global testing protocol so product comparisons are easier as well as a global standard for air quality.
"The air in China ultimately becomes the air in Europe and the air in North America," Marold said. "By having controls and regulations in place globally, we can alter the trend of air pollution. But we as a global society have to make this a priority and pay for it."
Conference Highlights
FiltXPO attendees have the opportunity to gain technical knowledge at the conference. The three-day event will feature seven keynotes and more than 30 speakers in the critical areas of air filtration, nanofiber filter media, separation technologies, membrane technologies, biopharmaceuticals, micro/macro modeling and water filtration.
The HiFyber team is most interested in air filtration and nanofiber media sessions at FiltXPO as those reflect the company's main markets.
"It's crucial for me to keep myself up-to-date on the new trends, practices, and innovations related to my field," Gonullu said. "Membrane technology is another field of interest because we have ongoing projects for membrane production with electrospinning technology."
Networking In Chicago
The Windy City has plenty to offer FiltXPO attendees from dining to shopping and sightseeing at Navy Pier. The networking and relationship building can continue at area restaurants with river views, and attendees will be able to take in the attractions, boat tours, beautiful skyline and great views of the lakeshore and downtown buildings.
---
Innovations Coming To FiltXPO™
Among the innovations that will be introduced at FiltXPO™ are new media for industrial air and liquid filtration that deliver higher efficiency, energy-savings and use nanotechnology and high-performance materials as alternatives to traditional media.
Finland-based Ahlstrom-Munksjö, will showcase its newly introduced Extia® range of 100-percent man-made, highly durable, pulse cleanable filter media specifically designed for industrial air filtration applications. The new products expand the Extia 1000 family introduced last year. At FiltXPO, the company will highlight the Extia mid-efficiency range — which includes flame retardant, surface conductive and food approved versions — tailor-made to meet the safety requirements of specific industrial air pollution control applications. It also will show the high-efficiency range, which includes offerings reaching efficiency levels up to EN1822 H13 specifically designed for applications with very fine particles and critical dusts.
India-based A2Z Filtration Specialties Pvt Ltd., a filtration machine manufacturer, will put the spotlight on various fit to purpose automated lines such as its cabin filter line, mini pleat lines and inline framing lines. Also, the company's component division will feature its wide range of pressed metal components, end caps, expanded metal, injection molding parts, and casting and machined caps.
Bondex Inc., Trenton, S.C., a provider of technical nonwovens with thermal bond technology, will exhibit its expanded portfolio of Hydrolox® high-performance industrial filter media that includes solutions in homopolymer acrylic, polyimide, and polyester-stainless steel blends for electrostatic performance. Attendees at FiltXPO also can view Hydrolox for liquid filtration applications that include solutions with polypropylene and polyester, coupled with traditional surface finishes and industry-proven chemical treatments.
Hollingsworth & Vose, East Walpole, Mass., a global manufacturer of nonwoven materials and engineered papers, will present to FiltXPO attendees how its new NanoWave® pocket media can help companies meet the new raised HVAC ISO16890 standards. The company also has introduced a new product family in its Technostat line that combines enhanced mechanical filtration with Technostat's electrostatic performance.
Turkey-based HiFyber, a manufacturer of nanofiber filter media engineered for high-efficiency air filtration applications, has introduced a new media in response to the demand for filters that consume less energy because of increased energy prices and increased emissions regulations. The company will show its new multilayer, fully synthetic, energy-saving and pleatable nanofiber media at FiltXPO. According to the company, this media represents a breakthrough in filtration technology and can be used in various types of filters, particularly in HVAC and also in gas turbine air intake filters. The media doesn't rely on electrostatic charge and delivers 100 percent mechanical filtration efficiency, which guarantees consistent performance throughout the life of the filter. Using nanofibers in a small fiber diameter provides a key benefit of lower pressure drop in air filtration as the company has demonstrated in V-Bank filter testing. The media is offered from F7 and up to E12 filtration grades.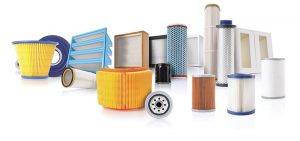 Stockmeier Urethanes USA Inc., Clarksburg, W.Va. — a provider of adhesives, sealants and coating systems for the filter industry — will show technologically-advanced urethane materials that can act as both the frame and the adhesive. The company also will highlight foam gasket systems that don't require large investments; processing methods designed in conjunction with the adhesive material to reduce labor and allow for automation, and new chemical technology to accurately control flow allowing for fast assembly methods without equipment updates.
Japan-based Teijin Frontier, will highlight its ultra-fine fiber technology which is 1/7500 times thinner than a human hair.
---
For more information about FiltXPO, please visit filtxpo.com.
---
November/December 2019