This coming June, trade show producer and organizer Messe Frankfurt GmbH will welcome textile
industry professionals to its fairground in Frankfurt am Main for two concurrent shows: Techtextil
2013, the 15th edition of the International Trade Fair for the Technical Textiles and Nonwovens
Industries; and Texprocess 2013, the 2nd edition of the International Trade Fair for Processing
Textiles and Flexible Materials.
Messe Frankfurt reports the premiere of Texprocess alongside Techtextil in 2011 was a great
success. The shows that year altogether saw more than 1,500 exhibitors from 50 countries showing
their products and services to nearly 35,000 attendees from 96 countries. Organizers are
anticipating more exhibitors and visitors at the 2013 editions of the biennial shows.

Techtextil 2013


Techtextil will take place Tuesday, June 11, through Thursday, June 13, with exhibits set up
in Halls 3.0, 3.1 and 4.1 at Messe Frankfurt.
To aid attendees in finding providers of the products, services and technologies relevant to
their needs and interests, Techtextil exhibitors will be classified according to 12 application
areas:
Agrotech, including agriculture, forestry, horticulture and landscape gardening;
Buildtech, including membrane construction, lightweight and solid structures, earthworks,
hydraulic engineering and road construction;
Clothtech, including shoe and clothing manufacturing;
Geotech, including road construction, civil engineering, and dam and waste site
construction;
Hometech, including furniture, upholstery, floor covering and carpet manufacturing;
Indutech, including mechanical engineering, and the chemical and electrical industries;
Medtech, including medical and hygiene products;
Mobiltech, including ship and aircraft construction, and automotive, railway and space
travel;
Oekotech, including environmental protection, waste disposal and recycling;
Packtech, including packaging, covering and transportation of goods;
Protech, including personal and property protection; and
Sporttech, including sports and leisure.
Product groups and services offered include: research, development, planning and
consultation; technology, machinery and accessories; fibers and yarns; woven fabrics, scrims,
braids and knitted fabrics; nonwovens; coated textiles; composites; bondtec; functional apparel
textiles; associations; and publishers.
Messe Frankfurt is expecting a large number of international visitors and exhibitors at
Techtextil, which will feature 13 national pavilions from countries and regions including Belgium,
Canada, China, the Czech Republic, France, India, Italy, Portugal, Spain, Taiwan, Turkey, the
United Kingdom and the United States.
The 2013 edition of Techtexil is the largest to date in terms of exhibition space, which
already is fully booked, according to organizers.
"Never before has the booking situation for Techtextil been so good," said Detlef Braun,
member of the Executive Board, Messe Frankfurt. "Following the highly successful 2011 event, we are
once again heading for a record fair in 2013."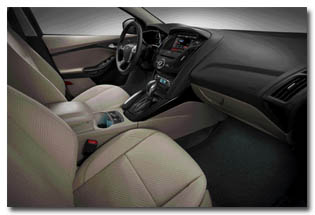 Automotive interior textiles is just one of the many technical textiles and nonwovens
applications that will be on display at Techtextil.


Symposiums & Awards


The 17th International Techtextil Symposium — to be held June 11-13 — and the 7th
International Avantex Symposium — to be held June 11-12 — together will offer 11 sessions and 66
lectures by speakers who will present recent developments and trends in global textile research.
The Techtextil Symposium is split into eight themed blocks with six lectures per block, and
will cover topics including sustainable textile technologies and technical textiles, fibers and
composites, smart materials and flexible electronics, surface modification and finishing,
lightweight technical textile structures, new processes, and textile-reinforced concrete. The
Avantex Symposium is split into three themed blocks, also with six lectures per block, and will
cover topics including smart textiles and functional apparel.
The Techtextil and Avantex Innovation Awards, which recognize outstanding achievements in
research, materials, products, technologies and applications, will be presented at a special
ceremony on Monday, June 10. Prize-winning entries will be exhibited in a special show during the
fair.
On June 10, the Brussels-based TensiNet Association and Techtextil will present awards for
the 12th student competition, "Textile Structures For New Building 2013," with an additional theme
of "Suitability for Re-Use and Recycling." The competition recognizes innovative approaches and
solutions appropriate for textile or textile-reinforced construction applications. Award-winning
projects will be exhibited in a special show during Techtextil.
In addition, TensiNet and Techtextil will for the first time present a "Textile Exhibition
Stand" special award recognizing the use of suitable textile materials for the construction of
Techtextil exhibition stands.

Texprocess 2013


Texprocess, produced in partnership with the German Engineering Federation (VDMA) Garment
and Leather Technology Association, will take place Monday, June 10, through Thursday, June 13,
with exhibits set up in Halls 4.0, 5.0, 5.1 and 6.0 at Messe Frankfurt.
Exhibitors will showcase the latest machinery, equipment, processes and services for the
making-up of textiles and other flexible materials. Product groups include design, cutting,
computer-aided design and computer-aided manufacturing, information technology (IT), quality
control, stitching, joining, embroidery, product processing, finishing, logistics and internal
material flow, among other product groups.
Special features include IT@Texprocess: Successful Software Solutions for the Fashion
Industry — an area in Hall 4.0 dedicated to software producers; and Source-it — Texprocess's
international sourcing platform, which will be located in Hall 5.0 and will offer suppliers an
opportunity to show their contract manufacturing capabilities. Messe Frankfurt also has introduced
the itex-apparel sourcing system, an online matchmaking program that will open prior to the show in
April.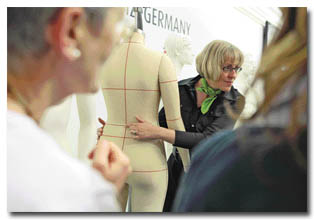 Assyst GmbH will exhibit its integrated computer-aided design and product lifestyle
management solutions for the fashion industry at Texprocess.
Messe Frankfurt reports that as of

Textile World
's press time, more than 80 percent of exhibition space for Texprocess has been filled.
"The second edition of Texprocess continues with the success achieved by the premiere,"
Braun said. The unique concept of holding the fair parallel to Techtextil, its innovative character
and the 'Source-it' procurement platform are exactly in line with the needs of the market."

Complementary Program


The Texprocess Forum lecture program will cover topics such as new technologies,
sustainability and social standards, sourcing, customs policies, and logistics and quality
management. Texprocess Innovation Awards will be presented to outstanding product innovations and
solutions, with winning projects exhibited in a special area of Hall 4.0. Texprocess Campus, a
collaboration with fashion and design educational institutions, will present training and
professional development opportunities in the fashion industry.
---
For more information about Techtextil 2013 and Texprocess 2013, visit techtextil.com and
texprocess.com.
---
March/April 2013