C

otton Incorporated recently announced the retirement of Ira Livingston, senior vice
president, consumer marketing. Livingston, who began his career at Cary, N.C.-based Cotton
Incorporated in 1975, most recently supervised the trade, consumer and retail communications
strategies for the company.
"Ira has been an invaluable asset to the company and to the cotton and textile industries,"
said J. Berrye Worsham, president and CEO, Cotton Incorporated. "We will miss his knowledge and
insight; his wit and wisdom."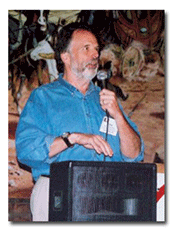 Livingston, a textile chemistry graduate from Philadelphia University, has witnessed
tremendous changes in the cotton, textile and communications industries.
"Thirty years ago, the cotton industry was facing a serious threat from synthetic fibers," he
recalled. "Cotton had a 34-percent market share. But, with focused consumer and trade programs, we
were able to dramatically reverse that ratio." Integral to that turnaround was the introduction of
the Seal of Cotton and "the fabric of our lives" tagline. "Today, the Seal of Cotton has an
over-80-percent recognition rate in the US," Livingston said. "And, although 'the fabric of our
lives' tagline was retired two years ago, it has become a part of popular culture," he added.
While advertising represents the "
pull" of Cotton Incorporated's long-standing push-pull strategy; the "push" is the promotion of
upland cotton to the textile industry. Here, too, Livingston played a key role. "We knew early on
that cotton had to go global," he recalled. As director of international markets in Europe,
Livingston opened the company's first international office in London. Subsequently, he oversaw the
activities of both that office and similar outposts in Asia.

Reflecting upon his three decades
handling consumer, trade and retail marketing at Cotton Incorporated, Livingston noted the greatest
changes he's seen have been in the ways companies communicate their messages. "Back in the day, you
had print, radio and television," he explained. "Today, you have all that, but also e-mail,
websites, podcasts, interactive kiosks and so on, that give you a chance to increase your reach for
less money."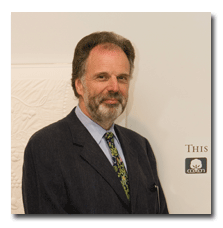 During his 30-plus-year career at Cotton Incorporated, Livingston handled consumer, trade
and retail marketing.

Although many pundits predict the end
of television advertising, Livingston is not so sure. "Advertisers will always go with the
technology that works — today, that's television," he explained. "With it, you have sight, sound
and motion on a big screen. Internet advertising offers some of this, but is still not perfected to
the level and measurable reach of television commercials."
Notable among Livingston's accomplishments are securing Gulf War firefighter and hero Red
Adair for a series of Cotton Incorporated trade ads. He also cultivated a long-standing
relationship between Cotton Incorporated and Cincinnati-based consumer goods conglomerate Procter
and Gamble, which continues to include the famed Seal of Cotton on select laundry detergent brands.
Prior to joining Cotton Incorporated in 1975 as manager, Central European accounts,
Livingston was a stylist and salesman for J.P. Stevens & Co.
Livingston will officially retire, he states, "… at 12:01 a.m., Jan. 1, 2007."



November/December 2006