T
he Mohawk Industries Inc. story reads like a classic business case: a success story based
on leadership that supports growth both organic and through mergers and acquisitions as well as a
redefinition of product and services to fit the demands of consumers, and migration from
traditional manufacturing to becoming a fully vertical floor covering supply chain that includes
aggressive marketing and retail support.
The Calhoun, Ga.-based Mohawk Industries known today has its origins in a strategic merger that,
at the time, made the company the only US mill to produce the four available styles of woven
carpet. In 1878, four Shuttleworth brothers came from England and established a mill with 14
secondhand looms in Amsterdam, N.Y. In 1886, a mill known as McCleary, Walin and Crouse was
established in the same city. In 1920, the two companies merged to establish Mohawk Carpet Mills,
taking the name from the Mohawk River running through Amsterdam.
Growth came quickly to Mohawk, which reported $18 million in sales and earnings in excess of $1
million in 1937. By 1941, sales exceeded $30 million; and by 1948, sales reached almost $62
million.
In 1954, Mohawk merged with Alexander Smith and Sons to establish Mohasco Industries. Combined
sales reached $110.7 million.
Product and technology continued to be a significant part of Mohawk's success. One example is a
1953 investment in tufting that payed off just 10 years later. By 1963, more than half the carpet
produced in the United States was made using tufting technology. That early investment positioned
Mohasco for rapid growth.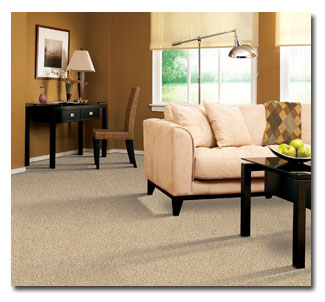 Established in 1878 as a carpet manufacturer, Mohawk Industries has focused on a strategy
of growth, which includes adding laminate flooring, ceramic tile, stone, hardwood flooring and
resilient to its products portfolio.


From $270 Million To $7 Billion

In 1980, Mohasco hired David Kolb as CEO. In 1984, John Swift joined the company as CFO. In
retrospect, Swift's pairing with Kolb was a tipping point for Mohawk as this team led rapid change,
and rapid growth unfolded.
Jeffrey Lorberbaum, current chairman and CEO, summed it up best when Swift and Kolb retired in
late 2004: John has been an integral part of the Mohawk organization as we grew from a $270 million
carpet manufacturer to a leading floor covering manufacturer with 2003 sales in excess of $5
billion and an annual earnings per share growth rate of 26 percent since 1997. When John started
with Mohawk in 1984, Mohawk was an unprofitable division of Mohasco. Under his financial
leadership, Mohawk was spun off as an independent company in 1988 and became publicly traded in
1992. During his tenure, Mohawk completed 17 successful acquisitions, growing to number 349 on the
Fortune 500 list with a total enterprise value in excess of $6 billion.
With similar respectful remarks for Kolb, Lorberbaum said: Dave has truly changed the company
and the industry with his vision, strategy and hard work. Under Dave's leadership, Mohawk was spun
off from its parent company in an LBO transaction and turned in a strong performance for three
years as a private company. In 1992, he took the company public in an [initial public offering] and
began to lead the consolidation of the floor covering industry with 12 acquisitions over the course
of eight years. After Dave retired as CEO to continue serving as chairman in December 2000, the
company continued its strong growth both through acquisitions and organically with strategic
emphasis.
Today, Mohawk continues in Kolb's and Swift's strategic footsteps and has gained key leaders
like Lorberbaum through mergers and acquisitions, blending talents and corporate cultures along the
way. By late 2006, sales are projected to close in on $7 billion, continuing the company's growth
history.
Established in 1878 as a carpet manufacturer, Mohawk Industries has focused on a strategy of
growth, which includes adding laminate flooring, ceramic tile, stone, hardwood flooring and
resilient to its products portfolio.

1992 To Present

Acquisitions at Mohawk have not only increased sales, but also opened markets and added talent
to the company. From associates to executives, Mohawk has benefited from the knowledge and talent
brought to the company through aggressive merger and acquisition activities. To get a sense of the
companies that form the core of Mohawk's transformation, a year-by-year list of some of the key
acquisition investments put in action by Kolb and Swift follows: 1992 Horizon Industries; 1993
American Rug Craftsmen and Karastan-Bigelow; 1994 Aladdin Mills; 1995 Galaxy Carpet Mills; 1997
Diamond Carpet Mills (certain assets); 1998 Newmark Rug Co., American Weavers and World
Carpets/WundaWeve; 1999 Durkan Patterned Carpets and Image Industries; 2000 Alliance Pad; 2002
Dal-Tile and American Olean; 2003 Lees Carpets; and 2005 Unilin.
At first glance, the list above looks like the act of a consolidator amassing industry
participants to maximize economies of scale and buy market share. A deeper look reveals that
strategically, each company has brought additional advantages in product, distribution or
ever-important supply chain control. In addition, Mohawk's migration from carpet manufacturer to
floor covering resource is clear. In 2001, 5 percent of total company sales was in hard-surface
products. With the addition of Dal-Tile and Unilin known for Quick-Step® laminates the company
rebalanced its revenue mix to include a 35-percent share dedicated to hard surface. Dal-Tile, which
focuses on ceramic and stone, is estimated to be growing at 15 percent per year. Consumers hunger
for laminates continues to grow similarly.
In true Mohawk form, the migration from carpet manufacturer to full floor covering resource has
multiple repercussions. In terms of distribution, a complete floor covering line is available from
Mohawk. In terms of marketing and retail support, Mohawk can offer retailers full support and
increase penetration with Mohawk brands. The retailer, from one source, can benefit from a variety
of in-store marketing support across Mohawk design and product lines as well as direct consumer
marketing in the form of brand-building consumer and trade advertising.

A Focus On Growth

The strategies of Kolb and Swift, which continue today under Lorberbaum's charge, appear as
savvy financial investments in a growing industry. That may be true, but the ability to actively
manage the strengths of Mohawk, adding to them when necessary to lead rather than accommodate
industry changes from fiber through retail and commercial to consumer is as big if not a bigger
part of Mohawk's success.
It would have been easy for Mohawk to get stuck in its identity as a world-class carpet and rug
manufacturer. The risks were understood. But the active vision to change to deal with the change
presented by the retail and distribution environment, whether it be the advent of Home Depot and
Lowes supercenters, or the family-run floor covering store is the quantum leap. Mohawk didn't
abandon its history to pursue its future. Rather, with significant vision and an understanding of
the consumer, it redefined floor covering and, in doing so, charted a path for growth.
---

Jeff Lorberbaum: Transition To The Future

In 1994, Mohawk merged with highly profitable and privately held Aladdin Mills Inc. through a
$430 million pooling of interests. Mohawk paid a premium price for Aladdin but felt justified by
Aladdin's comparatively high profitability. Aladdin's compound sales growth had averaged 20 percent
from 1988 to 1993, and after the merger Aladdin contributed 40 percent to Mohawk's sales and 50
percent to its net income. In 1995, Jeffrey Lorberbaum, son of Aladdin founder Alan Lorberbaum, was
appointed Mohawk president and COO, while David Kolb continued on as chairman and CEO. Lorberbaum,
no newcomer to the industry, joined Aladdin in 1976 as vice president of operations and later
became its president and CEO.
Focusing on profitability, Lorberbaum structured the corporation's manufacturing capacity along
product lines, adjusting capacity over the ensuing years and consolidating operations at the most
efficient plants. He also expected to expand Aladdin's existing warehousing and distribution system
to service all of Mohawk's operations. A more dynamic marketing program emphasized the strength of
the company's core brands.
Under Lorberbaum's guidance, Mohawk continued acquisitions through the rest of the 90s and into
the new century, including Image Carpet Mills, Galaxy Carpet Mills, Diamond Carpet and Rug, World
Carpets and Durkan Patterned Carpets. One of the biggest acquisitions came in 2002 with the
purchase of Dal-Tile, which made Mohawk Industries the largest supplier of ceramic tile in the
United States. The acquisition of Unilin in 2005 catapulted Mohawk into the same strategic position
in the fast-growing laminate market.
Kolb and CFO John Swift retired in 2004, but their legacy and strategic vision are still present
in Lorberbaum's leadership.
---

David Kolb And John Swift: Key Architects Of Mohawk's Financial
Strategy

In 1980, Mohasco, then owners of Mohawk, hired David Kolb, an attorney who had served as
comptroller and director of the nylon carpet fibers division at Allied Fibers. As Mohawk's CEO,
Kolb was charged with turning the then-unprofitable company around. The new CEO undertook a
five-year program that encompassed plant and system's modernization, cost reductions and
development of new managers. He even moved the company's headquarters from Amsterdam, N.Y., to
Atlanta.In 1984, John Swift joined the company as vice president of finance and CFO after 18 years
with General Electric Co.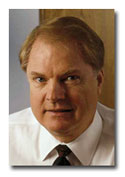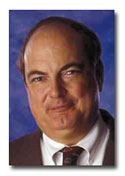 David Kolb (left) and John Swift

Under the guidance of Kolb and Swift, Mohawk switched to higher-margin products and increased
direct distribution to retailers, streamlining the supply chain. Having achieved his profit goals,
Kolb took the carpet division private with a $120 million leveraged buyout (LBO) in 1988. Kolb
became chairman of the Board of Directors and CEO of the company, and Swift became secretary and
treasurer.
Mergers and acquisitions reduced the number of carpet producers from more than 300 in 1980 to
100 by the mid-1990s, with vertically integrated and, in Mohawk's case, well-diversified mega-mills
emerging at the top of the heap.
Using the $38 million proceeds of Mohawk's 1992 public stock offering to reduce the company's
LBO debt, Kolb and Swift engineered a series of key acquisitions that catapulted Mohawk from 11th
in the industry to second, increased its sales from less than $300 million to nearly $1.5 billion,
and multiplied its market share from less than 4 percent to 17 percent. In addition, Mohawk's
growth rate ranked it second among the Fortune 500s fastest-growing companies in 1993.
The first purchase, Horizon Industries, came in October 1992. Although larger than Mohawk,
Horizon was vulnerable because of back-to-back losses in the early 1990s. Less than eight months
later, Mohawk acquired American Rug Craftsmen (ARC), a 10-year-old manufacturer of area rugs. ARC
made Mohawk the nation's leading producer of mass-market rugs and now is part of Mohawk Home.The
August 1993 purchase of Karastan-Bigelow from Fieldcrest Cannon added two of the industry's
best-known and most valuable brands. In fact, Bigelow was named for Erastus B. Bigelow, the
19th-century Father of the Modern Carpet Industry, so-named for his invention of the power loom.
The addition of Karastan-Bigelow pushed Mohawk past competitor Beaulieu of America to become the
United States' second-largest carpet company. The leadership and philosophies established by Kolb
and Swift transformed an unprofitable Mohasco division into a performance-oriented publicly traded
firm that has realized close to $7 billion in annual sales. Following the 2004 retirement of Kolb
and Swift, Mohawk Industries continues to focus on growth and meeting consumers demands.
July/August 2006