S

erving
major laminate flooring
manufacturers, specialty textile companies and label printers, Foam Products Corp. (FPC), Calhoun,
Ga., has an interesting history that exemplifies the flexibility necessary to remain competitive.
With 50 employees and approximately $15 million to $25 million in annual revenues, FPC stays busy
making more than 10 million yards of coated fabrics annually. Ninety percent of its business is
domestic, with the majority of exports slated for Canada.
Ken Garner, vice president and general manager, said the company was started in 1978 by
entrepreneurs James Shook, Jerry Arnold and Jerry Kassel as a manufacturer of latex foams on fabric
for the footwear industry. FPC began as the sole source of insole material for Dr. Scholl's® and
developed additional sales of product to other footwear companies.
"In the early '80s, Dr. Scholl's built its own foam plant in Georgia and began supplying
most of its needs," said Garner. "FPC was established with domestic footwear companies and enjoyed
strong sales. However, [after losing the Scholl's account] a new division was started, producing
hot-melt-coated fine papers for carpet and mattress labels. This business was well-suited to our
proximity to the carpet industry, and it has grown steadily over the years.
"In the late '80s," Garner continued, "the demise of the US footwear industry was in full
force. Manufacturers were leaving in droves for Asia, especially China. By the early '90s, it was
obvious that companies like FPC would have to shift emphasis in order to survive. Manufacturing
facilities were added to allow the production of frothed polyurethane foams. Although the target
markets were still hazy at the time, they soon became clear. A small trade show in the mid-'90s
brought to our attention a new product. European producers of laminate flooring were making their
debut in the United States. Believing that there was an opportunity for a better acoustical
underlayment than they were offering, we went to work on it as a polyurethane project."
The result of that work was The Silencer™. "It is still our flagship product and the most
popular wood underlayment brand in North America," Garner said.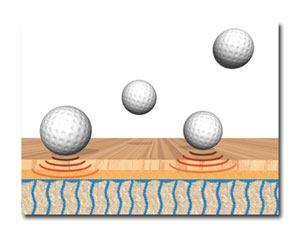 The Silencer wood underlayment product from Foam Products Corp. effectively reduces both
reflected sound and sound transmission.


Expanding The Business


"Shortly after The Silencer's
introduction, we expanded our Calhoun facility to 100,000 square feet," Garner said. "We have
continued to develop and promote our acoustical underlayments, which are sold under our brand as
well as those of major laminate manufacturers."
Like most aspects of manufacturing, looking for and responding to a changing marketplace is
essential.
"We continue to look at opportunities to grow with shifting market demands," Garner said. "
Where it is possible, we stay with our core competency — foaming and narrow web coating. Beyond
underlayments, we see plenty of opportunity. It was very rewarding to be the first entry into a
booming market, and we would like to go there again."
When asked about the challenges in the marketplace, Garner responded: "It is not imports. We
need to generate the right ideas for growth and work immediately to become better and more
efficient than potential competitors. Sometimes that means filtering out products where we can't be
a leader. We have been flexible enough to make dramatic changes in order to accommodate significant
new business. We do it quickly. We have people who are bright and well trained and have great
attitudes. This gives us the confidence to take on difficult projects."

Investing Where It Counts


With 2 to 3 percent of revenues
reinvested in research and development, FPC strives to place those investments strategically in
order to maximize return.
"Recently, we have modified one of our coaters significantly in order to perform some unique
coatings on difficult-to-handle fabrics," Garner said. "We have partnered with companies that we
believe are going to be very successful in producing barrier fabrics. We needed to upgrade our
web-handling capability. A lot of our machinery had not changed significantly since the '80s."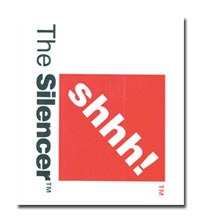 Quality Matters



"There are many challenges relative
to manufacturing and quality when producing such a versatile array of products on a single
production line," said Perry Muse, plant manager. "At FPC, we use the production equipment for
research and development (R&D) of new products, the benefit being accurate analysis of line
capability and constraints. There are numerous components that work in conjunction with one
another. Consequently, adjustments to any component will oftentimes create a domino effect.
"From a quality perspective, it is an enormous undertaking to define the processing
parameters required to meet the customer's product specifications. We find it recurrent that
finished product specifications need to be redefined, or tweaked, in order to satisfy downstream
processing or product testing. The learning curve is often precipitous, but far more beneficial
than the imprecise approach of transferring data from a lab environment to a production
environment."





Home Run



"We feel like the industry has hit an
old-fashioned home run in this instance, with an American machinery manufacturer working with an
American specialty textiles supplier," said Lucy Hooper, vice president, marketing, Tandematic.
Hooper's first contact with FPC was during an FPC visit by Garner to the Tandematic showroom and
R&D facility in Spartanburg in early 2005. Garner had in mind one or two specific Tandematic
products he wanted to see in operation. He also carried back to Calhoun a sense of how many more of
FPC's manufacturing problems Tandematic could solve.
"Our showroom is one of our most powerful selling tools," Hooper said. "Tandematic equipment
is in demand wherever fabric is made. Most of our business is overseas, and while technology
unavailable 10 years ago — e-mailed digital photos, CAD [computer-aided design] and pdf drawings —
allow us to work with a customer halfway across the globe on an 'almost-like-being-there' basis,
the experience of doing business with a company down the road was pleasant and refreshing.
"Foam Products started out with several models of Tandematic decurlers, added a fabric
guiding machine, and then our tenter rail guidance system. Virtually all important Tandematic
products can now be found on the FPC floor except our selvage trim system, in which they have
expressed interest for the future," Hooper added.
Keith McCollum, sales/service manager, Tandematic, was in charge of the showroom
demonstrations for Garner and Muse when they visited the plant, and also handled the installation
of Tandematic equipment at FPC. McCollum said he knew early on that FPC would be a good match with
Tandematic, and he quickly grew to appreciate the competence of their personnel during the
installations.
"Foam Products came to us for help in upgrading their line in order to be able to process
difficult types of fabric easily and efficiently, and we were all pleased with the results," said
McCollum. "As a last step in the current project, we have equipped our fabric guiding machine with
sensors that will allow the system to automatically 'see' an unusual open-weave fabric. At this
point, everything FPC makes is handled successfully with Tandematic equipment."


Going Forward



According to Garner, investing has
made a difference. "The improved equipment in combination with what our people have learned and the
strong position of our partners has us in a very capable position now," he said. "We expect to grow
in our existing businesses, but we are also working on some innovative approaches that we expect
will keep us busy. We have worked to become a versatile narrow web coater, able to apply a variety
of foams or coatings to any type fabric or substrate."
And the work and search for new opportunities continues.



October 2005