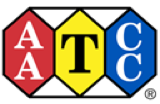 RESEARCH TRIANGLE PARK, N.C. — November 21, 2023 — AATCC, an organization for textile testing and standards, will host a comprehensive two-day virtual event focused on haptics and textiles on December 13-14, 2023. Registration is now open for industry professionals interested in attending.
This online event will bring together a range of textile industry experts, including researchers, product developers, lab technicians, chemical suppliers, and other relevant roles to discuss methods and best practices for measuring the tactile properties and feel of textiles and nonwovens.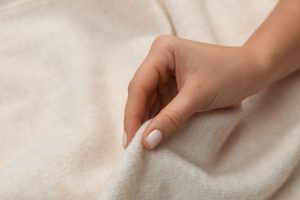 A major highlight of the two-day event will be the in-depth exploration of haptic testing methods and instruments. To start, attendees will receive an introduction to the fundamentals of haptics, providing critical context on terminology, concepts, and industry applications. Building on that foundation, presenters will give a comprehensive overview of the most widely used techniques and devices for measuring tactile properties, including details on how each method works along with comparative advantages and limitations. The sessions will take a deep dive into interpreting results from different haptic tests, examining how to best leverage the data to enhance quality control and guide product development decisions.
Hands-on demonstrations will showcase innovative new solutions for digitizing, organizing, and communicating haptic sample data through online platforms and marketplaces. One of the most anticipated elements will be a live demonstration of the advanced TSA Tactile Sensation Analyzer created by emtec Electronic, giving attendees valuable insights into utilizing and making sense of the output from this state-of-the-art haptic analysis instrument. Throughout the methods-focused segments, experts will lead thought-provoking discussions about real-world applications and best practices for harnessing the wealth of information haptic testing can provide and best practices for harnessing the wealth of information haptic testing can provide.
To provide diverse viewpoints, the event will feature presentations from experienced professionals representing prominent companies and institutions in the textile industry globally, including adidas, Lenzing, Black Swan Textiles, Cotton Incorporated, the Technical University of Dresden in Germany, and Dokuz Eylül University in Turkey. Read more about the presenters here: https://www.aatcc.org/aatcc-events/haptics/#presenters
The overarching goal of this virtual textile lab is to advance the practice of haptic testing by enabling beneficial knowledge sharing between leaders across the textile sector. With registration now open, spots are expected to fill quickly for this educational two-day event centered around the latest methodologies and future directions in haptics evaluation for textiles.
Posted: November 21, 2023
Source: AATCC