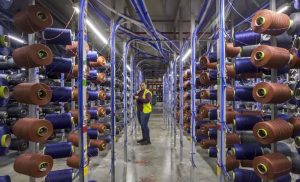 By Kent Gregoire
The relentless pursuit of profit under traditional capitalism has resulted in devastating damage to society and the planet as a whole. As such, many are left wondering whether the system can provide a viable solution to the very problems it created. Yet, in recent years, an alternative model of capitalism has emerged to offer hope. Unlike traditional capitalism, which prioritizes profit for shareholders above all else, stakeholder capitalism seeks to optimize value for everyone affected by a business. This approach has gained momentum as of late, with companies around the world wanting to go beyond harm reduction to benefit creation.
However, the story of Interface, a global leader in sustainability that helped ignite the movement toward stakeholder capitalism, remains largely and tragically unknown. The company, once a billion-dollar carpet tile manufacturer with little regard for its environmental impact, underwent a massive transformation under the visionary leadership of its founder Ray Anderson starting in 1994.
Anderson had an epiphany while reading Paul Hawken's "The Ecology of Commerce," which argued that business could either lead to ecological destruction or restorative change. Immediately, something clicked: with its global reach and unmanaged carbon footprint, Interface was in a unique position to enact real change. As such, Anderson challenged his team to pursue a bold new vision: "Be the first company that, by its deeds, shows the entire world what sustainability is in all its dimensions: people, process, product, place and profits — and in doing so, become restorative through the power of influence."
Calling his project "Mission Zero," Anderson set ambitious goals for Interface: zero waste, zero impact and zero environmental footprint by the year 2020. But, it took some convincing to bring his team fully into the fold — they questioned how sustainability could possibly apply to an industrial company like Interface. Anderson's ability to communicate the company's new purpose was key to its transformation, as he quickly inspired his employees to become part of the shift. Sustainability became a core value of Interface, not just a side initiative, and the planet became one of its most valued stakeholders.
Fast forward to today, on the heels of Interface's 50th birthday, where the company has dramatically reduced its carbon emissions — so much so that it has become a Carbon Neutral Enterprise. Since Ray's passing in 2011, Interface continues to inspire and even train other business leaders to find their way beyond zero to positive impact. Sustainability is so intertwined in the company's culture that it hasn't changed course since Ray's initial epiphany. Interface continues to offer an inspirational roadmap for how companies can play a leading role in redefining the role of capitalism in today's world.
If you find yourself inspired by Interface's journey and want to follow in Anderson's footsteps, start with these tips:
Identify your higher purpose: Compliance alone is not enough to drive meaningful change. Ray recognized this and challenged his team with an ambitious mission to achieve true transformation. Although it has not hit absolute zero in every category, Interface has made dramatic shifts in the way it functions, with U.S. and European locations operating with 99-percent renewable energy and 60 percent of materials coming from recycled or sustainable sources. At first, your purpose may feel too aspirational to be realistic — good! This will allow you to achieve so much more than setting an incremental goal that you can easily check off your list.
Create a roadmap: To make your vision a reality, you need a way to measure your progress. While many companies understand the importance of having a higher purpose, a significant number have yet to articulate clear performance metrics around this purpose, let alone a plan for achieving them. To avoid this pitfall, it's crucial to develop a roadmap that outlines specific performance targets and how they will be achieved. To achieve its ambitious targets, Interface created specific programs called Factories to Zero, Products to Zero, and Suppliers to Zero along with a set of metrics called EcoMetrics to measure and report its progress to the world.
Align your team: Having a clear mission and roadmap is not enough — true progress happens when everyone feels personally invested in playing their part. Interface invested in team building and knowledge development tools to help employees understand the impact they could have through their work. It's crucial to create space for your team to make their own connections with your newfound purpose.
Don't be afraid to make mistakes: There is no perfect path when transitioning away from traditional capitalism. You are bound to fail in some way, shape, or form. But, the key to success is embracing failure as a necessary step in your journey. Interface, for example, first tried a recycling process that increased its environmental footprint before finding its current system that has allowed for a 92-percent reduction in the company's landfill waste.
For Anderson, shifting to a more sustainable way of conducting business was about more than just reducing Interface's environmental impact — it was about creating a business that would endure the test of time and set an example for the rest of the world to follow. It's more obvious than ever that stakeholder capitalism is a powerful tool that can reshape the business landscape as we know it and create a bright future for all stakeholders, the planet included.
The journey of Interface has been captured as part of the award-winning feature documentary Beyond Zero, which was recently screened at the American Pavilion during the Cannes Film Festival.
---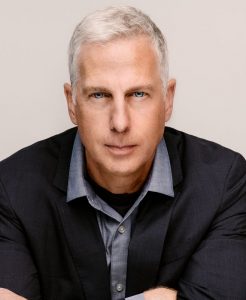 Editor's Note: Kent Gregoire is the co-founder of Stakeholder Business, a company focused on "demystifying stakeholder capitalism and helping leaders build thriving stakeholder businesses."
---
August 17, 2023