TW Special Report
What consumers want from the products they buy is changing. Better ergonomics, performance, safety and sustainability are now the key deciders when consumers choose new products. In crowded, global markets, how can manufacturers, buyers, importers and retailers increase trust in their consumer products?
Changing Consumer Habits
Consumers want more from their products, and now, with resources such as online review sites, they have access to information that enables better-informed decision making. Traditional bricks and mortar retailers, brands and e-commerce retailers are becoming increasingly aware of these trends and need to find effective ways to respond to altered purchasing habits.
Using the issue of sustainability as an example, a global study from 2021 found that 85 percent of survey responders reported changes in their purchasing habits.* They were now actively seeking greener alternatives and were willing to pay more for them. A different study in the United States found 64 percent of people would pay more for sustainable products, but it also highlighted a major problem — 74 percent didn't know how to identify a more sustainable product. This creates a business opportunity, as 78 percent said they were more likely to purchase a product that was clearly labeled as environmentally friendly.**
The message is clear — consumers want products that clearly meet their demands and they are willing to pay more for them.
Fragmented Markets
Whether it's buying a new frying pan for the kitchen, a laptop for the home office, or a pair of shoes for a party, consumers will ask essentially the same sorts of questions before making a purchase.
Increasingly, consumers are also asking themselves if a product is environmentally-friendly. If not, they will actively look for an alternative that can demonstrate sustainability.
In a retail environment governed by online marketplaces and review sites, the primary mechanism they will use to answer these questions is certification. Independent certification to recognized standards is a clear demonstration that a product has been robustly tested, and factories and processes have been routinely inspected and audited. The end result is not only trust in compliance with relevant standards but also that it will meet any claims that are being made for it.
The issue for manufacturers, buyers, importers and retailers is that in global markets there is no single set of defined standards. Whatever market they operate in around the world, they will need to stay up to date with a vast array of ever-changing regulations. Using food contact materials and products as an example, so far in 2022, multiple US states, The Netherlands, Brazil, Uganda, Thailand, Germany and Uruguay are just some of the territories that have introduced or updated their regulations.
With cybersecurity, this fragmented regulatory landscape becomes even more difficult for consumers and industry to navigate because many countries are still playing catch-up in terms of effective governance. Regulators are constantly updating legislation to combat the rapidly evolving cybersecurity landscape.
Building Trust
In fragmented markets, the key to success is trust. The will to change purchasing habits exists, but what is holding consumers back is confusion stemming from a lack of clarity and trust.
Consumers are also more aware than ever of the tricks used in advertising and that has made them skeptical. Authorities are also responding with more robust rules to stop misleading claims. Using sustainability as an example, 'greenwashing' – making unsubstantiated environmental claims that lack transparency – is now a major problem. A recent ruling by the UK Advertising Standards Agency in relation to 'green' claims made it clear that "absolute claims must be supported by a high level of substantiation."***
Authorities and consumers want transparency and are no longer just willing to trust a claim. Instead, they want evidence of independent assessment to prove all safety, compliance, performance and sustainability claims.
Marked For Success
Product certification marks provide the ultimate stamp of assurance that a product has been independently evaluated and is part of a process of continuing assessment. The consumer can instantly see the broad scope of the certification, whether it's for food contact materials, cybersecurity, performance or environmental claims, and they are given a clear indication that the product conforms to a pre-defined set of standards. Consumers can also gain in-depth information on the criteria against which the product has been assessed via the QR code.
Product certification marks help businesses to build trust in their products while providing a mechanism for market differentiation. For consumers, they give an assurance that the products they buy conform to their requirements.
SGS Solution
SGS has long been recognized as the global leader in testing, inspections and certification and, with SGS Product Certification Marks, it completes this circle.
With the launch of the SGS Performance Mark, SGS Food Contact Product Mark, SGS Cybersecurity Mark and SGS Green Mark, SGS is supporting manufacturers, suppliers and retailers in the delivery of safe, high-performing and compliant products to target markets. These marks improve transparency and enable differentiation in competitive markets. They also give consumers access to greater information on the purchasing drivers that inform their decision-making, whether that's concerns over cybersecurity, environmental protection or performance.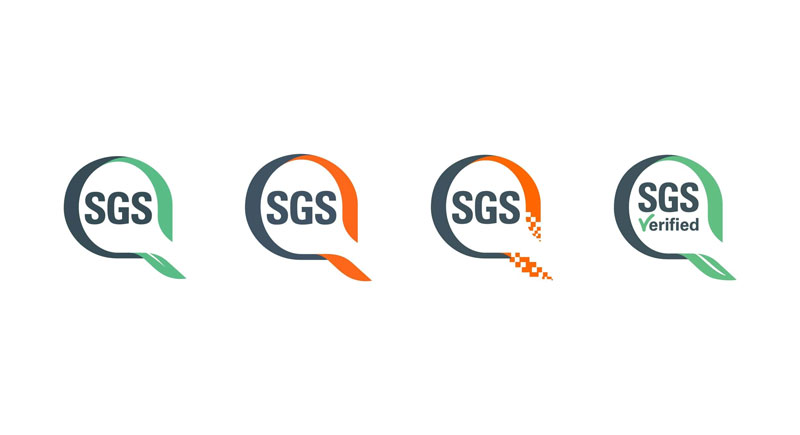 Assessment is conducted using SGS's global network of experts and state-of-the-art testing facilities, ensuring compliance with defined market requirements. In areas without enforced regulations, SGS will work with the manufacturer to ensure conformity with relevant market standards.
When trust is important, SGS Product Certification Marks provide clarity and increase consumer confidence.
---
References
*https://www.simon-kucher.com/sites/default/files/studies/Simon-Kucher_Global_Sustainability_Study_2021.pdf
** https://www.businesswire.com/news/home/20210322005061/en/GreenPrint-Survey-Finds-Consumers-Want-to-Buy-Eco-Friendly-Products-but-Don%E2%80%99t-Know-How-to-Identify-Them
*** https://www.asa.org.uk/rulings/unilever-uk-ltd-a22-1150985-unilever-uk-ltd.html
---
October 13, 2022