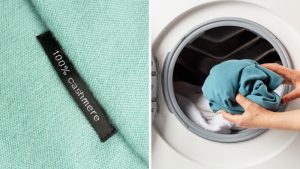 GENEVA — March 22, 2022 — SGS — a testing, inspection and certification company — has announced an expansion of its Leicester-based softlines testing facility following relocation to new, larger premises in the city.
The move of its ISO/IEC 17025 accredited laboratory maintains its presence within the Whittle Estate in Whetstone on the outskirts of Leicester. It brings huge advantages to the company which provides an ever-increasing range of testing and certification services to the UK's textile and fashion industry.
Michelle Harrison, Laboratory manager at SGS, said: "We are delighted with the opening of our new, accredited lab and pleased to maintain our long association with Leicester, a city with the second-largest concentration of textile and fashion manufacturing businesses in the UK.
"We are seeing greater demand than ever for our testing services and this move enables us to maximize the unique cashmere analysis services offered by SGS in the UK. We have installed more testing equipment, expanding our capability in testing; as well as providing the space to test larger items including furniture.
"Our customers will benefit from reduced turnaround times and easier access to the diversity of services that will help them meet the demands of regulators, distributors, retailers and consumers around the world."
SGS Softlines & Accessories Testing Services in Leicester
Part of an unrivaled global network of experts and laboratories, SGS's softlines testing laboratory in Leicester can conduct testing on products including, but not limited to:
Textiles, including foam for home furnishing, linen and towels;
Clothing;
Bags and accessories; and
Raw materials, such as loose fiber and yarn.
Services include:
Chemical analysis;
Color and durability testing;
Fiber analysis, such as Cashmere and Camel Hair Manufacturers Institute (CCMI) testing;
Flammability;
Performance testing;
Physical testing; and
Technical advice & regulatory guidance.
Posted March 22, 2022
Source: SGS Testing Systems