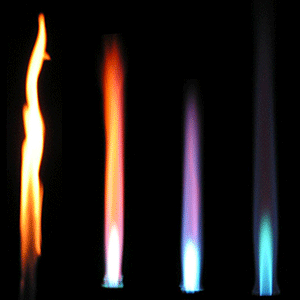 By Howard Bradshaw, Edward C. Gregor and Dave Black

According to Wikipedia, "smoke inhalation is the primary cause of death for victims of fires. The inhalation or exposure to hot gaseous products of combustion can cause serious respiratory complications. Some 50–80% of fire deaths are the result of smoke inhalation injuries, including burns to the respiratory system. Additionally, continued flame spread results in more combustion and generation of additional hot-toxic gases." This is the reason firefighters wear tight-fitting masks and carry oxygen tanks on their backs when entering a building to fight a fire.
In the United States, interior building materials have to meet certain minimal flame retardant performance of a handful of flame retardant tests. Since about 2000, the European Union has harmonized the flame retardant performance properties of building materials using classification method ISO EN 13501-1.
This standard method of classification applies to all building materials whether the materials are considered combustible or incombustible. Since most thermoplastics and other polymeric materials are considered combustible, the higher performance classifications for these materials classified under the U.S. test methods and the European EN 13501-1 require no or limited burning drips, low flame spread and low smoke generation.
Thermoplastics are used extensively throughout commercial interior applications. Walls, wall coverings/finishes, floors and floor coverings, furnishings, partitions and cubicles, window treatments, ceiling applications and upholstery are all examples where large volumes of thermoplastic materials are used.
In the western hemisphere and other parts of the world the use of halogenated flame retardants (flame retardants containing bromine or chlorine) are formulated into thermoplastics to reduce flame spread/flaming drips and to reduce smoke in high occupancy or more confined spaces where people gather.
While halogenated flame retardants can reduce flame spread/flaming drips, these chemicals do not reduce smoke density and the smoke evolved contains very-toxic gases when used as flame retardants in plastics.
Carbon monoxide is always liberated in a fire situation and can kill you if exposed for a period of time, yet it's the extremely acute toxicity of the combustion gases that can literally stop someone "dead-in-their-tracks" when trying to egress from a burning confined space.
Maximum allowable toxic combustion gas concentrations are also very much of concern in private and commercial aircraft in cabin and cargo container applications as well as some public transportation standards (trains, commercial and military ships/boats and buses) where they are being held to a minimum via the use of expensive advanced engineering polymers costing as high as $40 per pound or more.
Other on-going concerns involving the use of traditional halogenated flame retardant chemicals of concern that tend to bio-accumulate in the environment and body are receiving more regulatory pressure and either have been eliminated in Europe or are being voluntarily phased out in the United States.
Any flame retardant chemical that is classified as a banned chemical or chemical of concern due to its bio-accumulative properties tends to also be a chemical that releases deadly toxic combustion of gases in fire events. Furthermore, polyvinylchloride (PVC), for example, with synergistic antimony oxide and other synergists release extremely toxic gases when exposed to flames.
Due to concerns to eliminate bio-accumulative chemicals of concern and toxic off- gassing a great need exists for a technological break-through in the area of economical flame retardant technology. Any new flame retardant technology that addresses these concerns also needs to remain light-weight. There is now a new thermoplastic flame-retardant materials technology. PAL…VersaCHAR™ and it is a member of the Clean FR technology that addresses the above concerns.
Clean FR Technology Attributes
The current leading product of the Clean FR offerings is PAL…VersaCHAR and possesses the following performance and physical properties:
Low-flame spread with no flaming drips, matching UL V-0 performance;
Tested at 1,9500°C (highest temperature tested to date);
Not bio-accumulative, allowing for rapid escape;
Generates extremely low-smoke density (maximum of <3 percent of allowable in ASTM E 84 testing);
Does not contain toxic chemicals;
Ability to nominally modify the hydrophobic or hydrophilic properties of the material;
Does not generate toxic off-gassing when exposed to flames;
No volatile organic compounds (VOC's) present;
Lightweight. Good mechanical properties at highest flame retardant performance before char. Choices are available to match the need;
Most versatile performance for a reasonably priced plastic;
Can be formulated to achieve a range of flexibility/rigidities;
Is easy to extrude and process;
Tends to naturally resist microbial growth;
Very high levels of chemicals, solvent and water resistance/absorbency;
Easy to recycle and sustainable;
Is economical. Can be extruded, calendered, molded, film/sheet or coated fabrics; and
Available in commercial quantities now.
Clean FR Technology also have has a great advantage in meeting newer green health initiatives such as the Healthy Hospital Initiative where hospitals have an important need to control microbial growth and at the same time provide material solutions that require the elimination of toxic chemicals of concern from the environment while providing healthcare worker and patient security.
Clean FR thermoplastics can be used to replace thermoset composites materials in higher performance applications where light weight and high-levels of clean flame retardant performance are required e.g. aircraft passenger cabins and cargo-bay liners, honeycomb structures for paneling, tray/seats, etc.
The on-going problem with thermosets is that up until fairly recently, even though thermosets offered high levels of performance in various areas thermosets are difficult to recycle, are expensive due to long curing times and manual layup and create worker production hazards due to the hazardous nature of many of the toxic chemicals used to formulate thermosets. These hazards and concerns are not present with Clean FR thermoplastics technology.
In the last few years there has been a rapid trend in the composites market to seriously begin moving toward design and use of thermoplastic composite constructions instead of thermoset polymers. Use of Clean FR technology can hasten the design of thermoplastic composite constructions to replace thermoset composite constructions.
This means that thermoset applications that previously could not be recycled and once contained chemicals of concern can now use Clean FR technology which is safe for biological systems and the environment, but have the added benefit of ease of sustainable recycling.
Areas of Possible Future Increased Clean FR Use
Thermal Bonding via Melt Adhesives
‍Clean FR flame retardant melt adhesives are now possible with Clean FR technology.
Aerospace/Aircraft
‍Both throughout the main cabin and cargo bay locations can be further light-weighted saving fuel with Clean FR materials.
Appliances
‍Because Clean FR matches UL 94 V-0 rating with no flaming drips, it can be used to house in the inner-workings without the need for halogenated flame retardants and heavy metals.
Batteries
‍What better way to protect an electric powered vehicles and occupants, than an outer-casing of PAL…VersaCHAR polymer, the Clean FR.
Boats/Ships
‍Much like aircraft, especially commercial shipping and military ships and cruise lines are sorely deficient in the use of Clean FR materials for safety of its travelers.  Think safety!
Building and Construction
The major unmet need, is Clean FR technology in buildings, such as safer wallcoverings, high-performance wallboard, upholstery, certain floor coverings, window treatments, as they all may qualify for LEED points in America and REACH in Europe.
Bus, Rail & Truck
‍Why be under-served with little protection of both personal and/or valuable assets when Clean FR is available at a modest cost while saving lives via longer times for egress.
Coated Fabrics
‍The world is full of flame retardant coated fabrics to protect valuable assets such as the storage of boats and transportation of cars, money and securities, or indoor signage.
Composites
‍Whether formatted as a sandwich construction and other uses, including over molding and non-burnable materials to flame up to 1,9550C, with endless possibilities.
Conduit and Pipe
‍This topic relates to the building above as conduits protect wiring, where pipe can use co-extrusion over existing pipe, with customer specified interior material inside the pipe.
Military
‍There is a large array of uses in the military for Clean FR where flame retardant materials are often required and at a lower-cost than incumbent materials from personal use to support functions.
Oil & Gas
‍Uses including seaming-tapes, and over-coatings on pipe both above ground with UV inhibitors and below ground of on O&G platforms for worker protection and safety.
Recreation Vehicles
An industry where fire occurs during both travel and on-location to unsuspecting campers. The industry is ripe for Clean FR for protection and occupants safety.
Shelters, Tents and Domes
‍Whether party or storage tents or inflatable domes over sports arenas, many materials generate toxic gases for occupants when a fire occurs.
Tankers, Silos and Storage
‍What better way to protect valuable asset contents than by Clean FR. Possibilities range from both flexile and rigid containers protecting valuable assets.
Clean FR technology is now commercially available and can be rapidly tailored to meet lighter-weight demanding flame retardant applications where on-going concerns about workplace safety, the environment and toxic chemical exposure can be mitigated.  Clean FR technology was developed to save lives, provide safety and eliminate environmental concerns in places that people gather, work and enjoy their lives with peace of mind.
---
Howard Bradshaw, hbradshaw@dynamicmodifiers.com, is a polymer chemist.  He is president and CTO at Dynamic Modifiers LLC, a specialty chemical developer and compounder. Edward C. Gregor, ecg@egregor.com, is an independent consultant, who works with clients to bring new disruptive technologies to market in a variety of industries. Dave Black is a co-founder of Dynamic Modifiers LLC and a member of the board of directors.
---
January 21, 2021