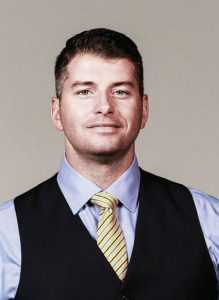 Layton selected to lead the integration of the recently acquired Polartec business into the Milliken organization.
By James M. Borneman, Editor In Chief
In June of this year, Spartanburg, S.C.-based Milliken & Company acquired Polartec LLC, a global brand known for its portfolio of fabric technologies for outdoor apparel from performance-driven and consumer-focused textiles to, most notably, its premium fleece products.
Milliken secured these assets from Versa Capital Management LLC, which acquired the assets of the former Malden Mills, including Polartec, in 2007 through the then 101-year-old textile manufacturer's third reorganization.
"Polartec brings a wealth of new and respected outdoor textile expertise to complement Milliken's strengths," shared Halsey Cook, president and CEO of Milliken & Company. "The strategic acquisition broadens our textile capabilities with a product offering to now include fleece and soft-shell outerwear, among others, allowing us to grow in new and exciting spaces."
In naming Steve Layton, Milliken's Executive Vice President of Operations Jeff Price, commented: "Steve brings extensive textile market knowledge and strategic business acumen to lead Milliken's Polartec business."
According to Milliken: "Layton will head the integration process, bringing Polartec's global portfolio of fabric technologies for outdoor apparel — including performance-driven and consumer-focused textiles, and flame-resistant, workwear and military fabrics — into Milliken. In addition, he will be tasked with the ongoing management of the business, ensuring operational success in manufacturing and furthering industry-leading innovation to develop textile solutions that benefit Polartec brand customers and end users."
Layton recently led sales and marketing for the Westex brand, Milliken's flame-resistant textiles for secondary protection. He is a graduate of Union College and holds a Master of Business Administration from Clemson University. After several years with General Electric, Layton joined Milliken in 2012 as a strategy analyst. His career with Milliken progressed, and Layton held the positions of division strategy director, director of international sales, and vice president of sales and marketing for Westex by Milliken. Layton is also an adjunct professor at Clemson University.
Textile World: Congratulations on your new position with Polartec. How does your background — joining Milliken initially as a strategy analyst and later working as a division strategy director — affect your approach to the new Polartec role?
Steve Layton: Having a background in business strategy helps you navigate the ambiguity in deciphering the best plays to make for a business or brand. Polartec products are involved in many markets within the textile industry — outdoor and performance fabrics, military, athletics, and upholstery, to name a few. No matter the market, the focus of Polartec moving forward is to remain true to the brand's strengths in order to best serve customers.
Milliken is excited about the opportunities Polartec brings to the company. Blending the strengths of Polartec with the strengths of Milliken invites us to consider what Polartec does best and in what spaces. That is where my background really aligns with this challenge — to determine the direction of Polartec's future efforts.
TW: How do you see the fit with the Milliken organization, particularly Milliken's Performance and Protective Textiles division?
Layton: Both Milliken and Polartec have extremely complementary technologies and expertise, which provide many benefits. Milliken offers financial stability to Polartec, as well as additional resources to invest in innovation and general management, giving the Polartec brand a stable home for its next era of growth. Polartec brings a new go-to-market approach and specific expertise in manufacturing fleece and knit textiles, which boosts Milliken's overall offering. The strong Polartec consumer brand name is also new for Milliken, as the company has traditionally focused in business-to-business spaces. I see this as an enabler as Milliken moves into the future.
TW: Innovation has always been a Milliken strong suit. Recently, Polartec has made headway in dealing with microfiber shedding including testing protocols and the development of Polartec Power Air™ line. Also, Polartec announced that its Eco-Engineering™ "is realizing a long sought-after breakthrough advancement enabling all Polartec products to be recyclable and biodegradable." Do you see these innovations impacting other Milliken products?
Layton: Sustainability has been a core value at Milliken for more than a century and impacts everything from our products to our processes. In Milliken's recently published 2018 corporate sustainability report, we recognize that creating a healthier world tomorrow requires a holistic commitment to sustainability today. This means meaningful goals that encompass the environmental impact of our operations; the sustainability of our products and the overall product challenges within the industries we serve; and how we care for our people. For example, by 2025, Milliken is committed to reducing greenhouse gas emissions by 25 percent and to analyzing all new products using Life Cycle Analysis principles.
Sustainability is also woven into the Polartec brand — another shared value uniting the organizations. Polartec has been using recycled products for 25 years and has more than 200 styles that incorporate recycled fibers.
Milliken is building off Polartec's momentum in developing problem-solving sustainable textiles that align with Milliken's existing efforts to include greater recyclability and introduce biodegradability across textile platforms. When you combine two powerhouses in a specific sphere like this, learning — and therefore innovation — is undoubtedly accelerated.
The reduction in microfiber shedding provided by the new Power Air line is exciting as the Polartec brand looks to address this industry concern.
Consumers should want to wear these eco-friendly fabrics, so maintaining the aesthetics, feel and high performance of the fleece is as prioritized as enhancing the product's sustainable attributes. Power Air provides a completely different feel than traditional fleece, and it is something everyone needs to try.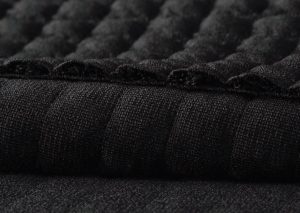 TW: In December of 1995, a boiler exploded at Malden Mills and destroyed the buildings housing the machinery making the highly popular Polartec fleece fabrics. Other mills stepped in to maintain the industry's supply and Milliken, led by Roger Milliken himself, reached out to help. Did a relationship continue between the two companies after Malden reopened?
Layton: Milliken and Malden Mills share a unique history and relationship, which is highlighted in Milliken's support of Malden Mills during the 1995 fire. Once Malden Mills was up and running again, Milliken stepped back for the mill to resume normal operations, and there was no interaction between the companies at the time of the acquisition. There are, however, several associates in the Andover office that remember this time and think fondly of Milliken's support in a time of need. In fact, when Milliken announced the acquisition, a number of Polartec associates shared their stories. The goodwill from that act of kindness has lingered to today and helped in uniting the organizations.
TW: With the global nature of the Polartec business and supplying the U.S. military and militaries around the world, what are your impressions of the global trade environment both short term and in the long run?
Layton: There is a lot of uncertainty in the global trade environment right now, which can bring challenges. Challenges, however, ultimately bring opportunity. Polartec customers are finding the need to diversify their supply base, which puts Polartec at an advantage.
As customers look at where they source fabrics, Polartec can truly help solve any supply chain challenge. Polartec directly supplies out of the United States, China, Italy and Central America, or we can supply out of a specific regional supply chain through our worldwide connections. At the end of the day, it is a great opportunity because of the way Polartec is organized.
TW: The U.S. textile industry has been deeply challenged in recent years, and although there currently is a positive feel about the industry, what are your views of the challenges ahead and how will they affect your leadership of Polartec?
Layton: The textile industry will always be competitive, and more and more competitors seem to be entering the market and showcasing their brand's approach to products. Milliken and the Polartec brand will continue to stay at the forefront of the industry through innovation, performance, sustainability, and importantly, how we tell that meaningful story to customers.
September/October 2019