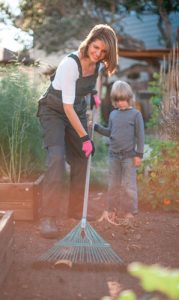 San Luis Obispo, Calif.-based Rosies Workwear For Women has introduced farm/garden overalls to its product line. One product was added to the industrial workwear line and features a water-resistant finish, and a second style is a feminine-cut denim overall.
Baltimore-based Under Armour has partnered with The University of California, Berkeley, in a 10-year agreement. Under Armour will design and supply footwear, apparel and equipment for the athletic department's men's and women's sports, and also will provide internships, employment opportunities, charitable partnerships and exclusive product discounts.
Research Triangle Park, N.C.-based AATCC has published an updated online Buyers' Guide featuring a new format. Additionally, AATCC now also offers a standard laundry detergent for use with high-efficiency washing machines — AATCC Standard Reference HE Liquid Detergent.
Dallas-based TissueGen® Inc. has earned ISO13485: 2003 certification. The company also moved production of its Elute® fiber to an ISO Class 7 cleanroom facility to comply with the Federal Drug Administration's CGMP requirements for manufacturing a drug product.
Birmingham, Ala.-based Motion Industries Inc. has relaunched its website located at themotorspecialist.com. The redesigned site includes expanded resources for the electrical motor industry.
Westerly, R.I.-based George C. Moore Co. has been selected by Fruit of the Loom Inc. for the 2015 Supplier Innovation of the Year award and also as a Top 10 Supplier.
Private label wet wipes and coffee filter producer Rockline Industries, Sheboygan, Wis., is celebrating its 40th anniversary.
May/June 2016