Rotorcraft AG
Switzerland
Hall 2, Booth D 125
Swiss Spinning Solutions
The second generation in compact spinning, RoCoS (Rotorcraft Compact Spinning) allowing spinning mills to produce compact yarn at the cost of a normal ring yarn, has been well accepted by the industry. Rotorcraft was founded in Switzerland in 1973 by Chairman and President, Hans Stahlecker.
The latest innovation Rotorcraft for the ring spinning market is the energy saving spindle, RoLeC (Rotorcraft Low energy consumption Spindle). The optimized spindle design for tubes of up to 200mm in length reduces the power consumption by as much as 10% to 15%. RoLeC is offered as complete spindles to mills or as inserts MM52 to spindle makers. Depending on the power cost the additional investment can be retrieved within 1½ to 2 years.
Exhibits
In Barcelona, Rotorcraft will introduce new additions to its product portfolio: RoLuB (Rotorcraft Lubrication Beam) an entire new spindle lubricating system, which allows to carry out the oil change without removing the spindle top part or the necessity to take down the tapes.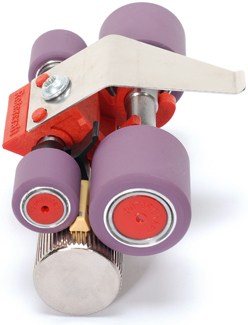 RoCoS Unit: spinning compact yarn at no additional cost
Also on display is the drafting concept RoToP (Rotorcraft Top Arm) with the only weighting arm that guarantees parallelism of top and bottom rollers, a fix boss back top roller, the innovative CDC (Complete Drafting Control) cradle components and the FatCot front top roller. The synergy of the RoToP components enables customers to reduce the imperfection (IPI) level by as much as 30 percent.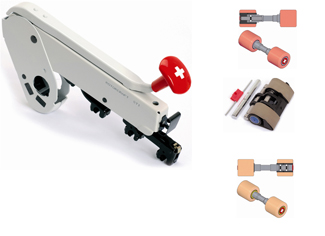 RoToP reduces imperfections by as much as 30%
Advertisement