Bräcker
Switzerland
Hall 1, Booth C112-117
Since the last ITMA in Munich, we have seen a growing interest in spinning compact yarns throughout the entire spinning industry. At the same time the demands on the quality of the ring spun yarns continue to go up all the time, while ring spinning machines are operated even faster without allowing any compromise on yarn quality.
These developments are putting challenging demands on the quality of all the accessories such as rings, travellers, cots and aprons.
30 Million TITAN Spinning Rings
Bräcker has been able to maintain its leadership position in spinning rings with our TITAN ring, of which so far 30 million pieces have been sold to successful spinning mills around the world.
Our continuous efforts in developing new travellers, responding to the new requirements, have been successful and we constantly continue to introduce new travellers to optimize productivity and efficiency of the most modern ring spinning machines.
Development in Cots
Bräcker will present a new development in cots. Further information will be given at ITMA in Barcelona.
J-shaped Steel Traveller for long staple application
Years of experience in manufacturing a wide variety of travellers and benefiting from new insights in various manufacturing processes make it possible to introduce a J-shaped traveller, with an attractively improved price-performance ratio. This even for mills where frequent count changes require frequent traveller changes.
Bräcker will also exhibit the proven accessories such as:
ORBIT spinning rings and the relevant travellers
PYRIT and ZIRKON travellers for especially demanding applications
Cost saving tools such as the Bräcker RAPID for easy and time saving insertion of travellers
The well known and appreciated range of Berkol-Cots and Aprons
The leading BERKOL Cot grinding and -maintenance machines, including the BERKOLIZER unit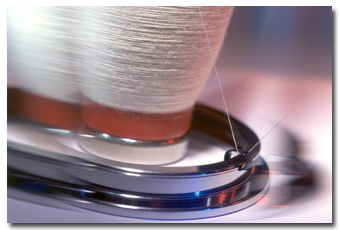 Advertisement