Textiles 2014: No Miracles, But Better Days Ahead
The health and profitability of the U.S. textile and apparel industries should continue to improve over the coming year.
Robert S. Reichard, Economics Editor
The year just ended hasn't turned out to be all that bad. And the one now getting underway could actually turn out to be fairly upbeat — even with the lingering political and international uncertainties still hanging over the market.

That's not to say that any really big gains lie ahead. Textile World, as well as most mill and apparel executives, now expect the modest pickup of the past few years to continue, not only for the next 12 months, but also well into the remainder of the decade.

This relatively rosy forecast has plenty of solid evidence to back it up. Some of the more positive factors behind this optimism include:
A smaller U.S.-foreign cost differential: The big gap of the past years has narrowed significantly and could eventually disappear in some product lines as overseas double-digit labor cost hikes persist.

Increasing U.S. research, innovation and diversity: Domestic firms are stepping up efforts to come up with new and improved products that no one else can or will make.

Improved deliveries: Not only are domestic suppliers filling orders more quickly, but they're also becoming a lot more efficient in their ability to meet the demands of both smaller shipments and sudden buying shifts.

Superior quality: Buyers are pretty much in agreement that domestic products are more reliable than their overseas counterparts. U.S.-made goods, they say, are also more likely to meet stringent purchasing specifications.

An energy cost advantage: Thanks to the U.S. fracking breakthrough, domestic producer power bills are now among the lowest in the world. Nearby Western Hemisphere suppliers are also likely to reap some of this energy benefit.

Strong capital spending: Mills continue to shell out large sums — well over $1 billion per year — on new, more efficient plant and equipment. Another positive sign here: U.S. mills are also spending a bigger portion of their sales dollar than they did a decade ago for both modernization and new capacity.

Rising productivity: This capital spending, in turn, has meant increasing productivity. Textile mill efficiency gains over the past few years have been averaging out at near 3 to 4 percent, making U.S. textiles and apparel one of the nation's leading industries as far as productivity gains are concerned.

The Made-in-USA factor: Consumers are increasingly inclined to favor U.S.-made goods — both because they're better made and because domestic purchasing helps the economy.

Rising exports: Outgoing textile shipments have picked up. They're now running a substantial 30-percent ahead of levels prevailing as recently as 10 to 15 years ago.

Government help: Uncle Sam's aid is still another plus — with stepped-up efforts to both curtail import fraud and expedite exports.

Solid profits: Earnings are again rising. Indeed, they've been in uptrend ever since the recent cotton cost run-up. They're now at their highest levels in years.

A brightening macroeconomic outlook: Overall business activity, assuming all goes according to plan, could advance at a 3-percent or slightly higher rate over the new year. That's a full percentage point above 2013 advances. And similar advances are anticipated for both 2015 and 2016. That means more money in consumer pockets for spending on textiles, apparel and other consumer goods.
Still another incentive for more spending comes from new government numbers on household net worth. At last report, the total value of homes, stocks and other assets — minus debts — was topping $77 billion, a new all-time peak.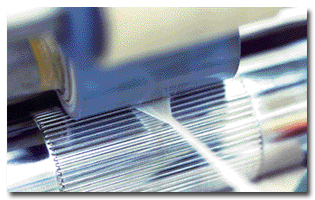 U.S. spinners, among other textile manufacturers, are benefiting from the improved U.S. economic picture. Photo courtesy of Buhler Quality Yarns Corp.
On the other hand, all the above positives in no way imply that U.S. textile and apparel companies will ever recoup the huge losses of the past few decades. But it clearly suggests that the bleeding has stopped.

Indeed, textile and apparel activity should remain buoyant, as economic activity continues to grow, and more and more domestic suppliers begin to think about reshoring — the bringing back of production to U.S. shores.

With all this in mind, here's a more detailed look at what TW anticipates for 2014 and beyond in all the major areas of the multifaceted U.S. textile and apparel industry.

Demand Edges Higher
As indicated earlier, 2013 turned out to be moderately upbeat. Shipments of basic mill products like fibers and fabrics ran close to 2-percent above the previous year — with a 6-percent boost noted for more highly fabricated mill products. These gains were actually better than the 0.2-percent and 1.7-percent advances noted for all nondurables and all U.S. manufacturing, respectively. Moreover, even import-plagued U.S. clothing manufacturers managed to end up with a nearly 2-percent advance over the past 12 months.

Looking ahead, 2014 also appears promising for U.S. domestic mill and garment firms. As of now, TW sees increases of another 2 percent or so for basic mill products like fibers, yarns and fabrics, with more highly fabricated items sporting an even bigger advance.

Carpets and rugs — a subsector of mill products — should also manage to show a fair-sized gain, as housing and other forms of construction remain fairly brisk. Housing starts in particular could increase by as much as 15 to 20 percent over the year.

The longer-term prognosis for domestic carpets and rugs is also encouraging. A recent market study predicts continuing growth for the next few years — a marked improvement over recent years, when this segment of the industry suffered a close-to-40-percent tumble.

Finally, there's the apparel sector, where a modest gain was recorded for the second straight year, with the biggest 2013 increases noted for menswear. Women's clothing was also up, but the gains were much more modest. As for the new year, the outlook remains equally bright — with optimism bolstered by the expectation of faster general economic growth with its attendant higher incomes and employment totals. Point to keep in mind here: Historically, there has always been a strong positive correlation between apparel sales and gross domestic product (GDP).

Add up all these projected increases, and the 2014 U.S. textile and apparel shipment total approaches $72 billion. That's far above levels prevailing as recently as two or three years ago, when some doom-and-gloom forecasters were ready to bury the two industries.
A Changing Import Picture
Demand patterns will also be changing because of the narrowing of U.S.-overseas cost differentials. Indeed, this narrowing could impact in two ways: a shift in overseas sourcing to countries other than China, which has experienced the heftiest cost advances; and increasing interest in reshoring by domestic manufacturers.

On the first point, there have already been substantial shifts among overseas sources, as many domestic buyers increasingly take advantage of the lower prices offered by such countries as Bangladesh, Sri Lanka, India and Pakistan. These nations can offer these better deals because their labor costs are 50-percent or more under those currently prevailing in China. As for reshoring, despite growing anecdotal evidence, it still accounts for a very small portion of overall industry business. Nevertheless, it's something to watch — as large retailers like Walmart promise to buy a lot more from domestic suppliers over the next few years. Then, too, there are a lot of other reasons — aside from rising overseas production costs — that could lead to more reshoring. They include lower U.S. energy costs, a consumer preference for Made-in-USA goods and avoidance of a host of other potential hazards when buying from a distant supplier.

In any case, for all of the above reasons — plus the fact that most of the low-hanging import fruit has already been picked — imports at long last seem to be leveling off. The latest government trade statistics show that over the past few years, the physical volume of incoming textiles and apparel has remained relatively unchanged.
Moreover, TW's projections point to the same kind of flatness over the next 12 months. And TW does not rule out a small decline by 2015. If so, it would be the first in decades — with the only exception coming in 2008 and 2009 at the height of the Great Recession.

It's also worth noting that there have been some modest increases in U.S. textile and apparel export totals. As a result, the industries' overall trade deficit has remained relatively unchanged over the past few years. And TW anticipates there could even be some fractional decline in this red ink figure over the next few years.
No Fiber Cost Problems
Still another factor pointing to an improving industry outlook is the absence of any meaningful upward fiber cost pressure. Not only have fibers — the biggest expense — remained relatively steady, but they're likely to continue this pattern over the new year.

Another cause for cheer is the fact that the percentage of a typical mill and apparel manufacturer's sales dollar earmarked for fiber purchases has actually declined over the past year or two. The reason is the sharp drop in cotton tags over this recent period.

More importantly, this improved cotton cost climate is likely to persist if the U.S. Department of Agriculture's latest supply/demand projections are anywhere near correct. True, world production of this key natural fiber over the 2013-14 marketing year is expected to decline about 5 percent from the peak levels of a year earlier. But that would still be more than the projected 109.7-million-bale global consumption estimate.

Do the math, and stock levels should continue to climb. Specifically, the 2013-14 year-end inventory level is now estimated at nearly 96.4 million bales. That's about 8-percent above the comparable year-earlier level.

Another way of looking at this excess: The widely monitored stock-to-use ratio — a time-tested barometer of market strength — will continue to move up, reaching near the 88-percent level by late next year.

Given this kind of glut — nearly a year's supply — it's difficult to justify any upward price movement. To be sure, prices are currently a bit higher than they were a year ago. But TW feels that some slight weakening cannot be ruled out — assuming no drastic weather-related problems develop over the next few quarters.

The fiber outlook is also upbeat when it comes to man-mades. True, demand remains strong, with global usage growing about 5 percent over the past year — on top of 2012's 6.8-percent advance. But this is more than offset by the absence of any problems on the supply side of the equation. Put succinctly, there's still more than enough to go around.

Given these market fundamentals, man-made-fiber price increases have been relatively restrained. The latest government producer price report shows average quotes only fractionally above those of a year earlier.

Still another important factor putting a ceiling over man-made-fiber tags is the absence of any increases in petrochemical feedstock costs, which have actually slipped a bit, reflecting the recent weakness in natural gas and petroleum. Furthermore, this lack of man-made-fiber increases covers virtually all popular constructions. In fact, some types — including rayon staple, acrylic staple, textured nylon and polyester — remain unchanged from a year ago.

Nor are these fiber trends any aberration. The government price index for man-made fiber just mentioned has shown average annual advances of less than 1 percent over the past 30 years.

As for the future, there's little to indicate any changes — with man-made-fiber tags continuing to post only fractional hikes on a combination of more-than-ample supplies and minimal cost pressures.
Supplies: No Sweat
Nor should there be any problems involving the ability to produce both fabrics and garments. If there are any doubts on this score, they should quickly be dispelled by looking at industry capacity and operating rates.
On the capacity front, mills continue to shell out more than $1 billion each year — both to replace obsolete facilities and to take advantage of new, state-of-the-art technology aimed at turning out new products and increasing overall efficiency. Backing this up, the National Council of Textile Organizations (NCTO) estimates that over the past few years, dozens of new domestic plants have come on-stream.
Based on reports over the past few months, this capital spending is continuing. For proof, just peruse recent issues of
TW
, every one documenting new projects either getting underway or on the drawing boards.
This same strong investment pattern is also seen for apparel, where significant increases in plant and equipment spending have also been announced over the past year or two.
This mill and apparel maker willingness to invest is also confirmed by recent U.S. machinery production numbers. At last report, domestic output of textile and apparel equipment was running far ahead of its recession low point.
Still another indication of strong capital spending: 4 percent of the average mill's sales dollar is being earmarked for new plant and equipment. That's unchanged from pre-recession levels and even a bit above the percentage being reported by overall U.S. manufacturing.
The resulting impact of all this spending can best be appreciated by looking at mill and apparel capacity statistics. They indicate the production potential of textiles and apparel, which slipped 25 percent and 50 percent, respectively, over the 2003-08 period, have begun to bottom out.
Finally, a few words on operating rates — production as a percentage of capacity — would also seem to be in order. After having tumbled during the recent recession, they have now begun to creep up.
On the other hand, these more recent utilization rates — just above the 70-percent mark — are still nowhere near the 80-percent-plus levels prevailing a decade or so ago. In short, it's another indication that there's more than enough to go around.
Employment And Productivity
A further byproduct of continuing large-scale capital spending is the ever-increasing efficiency of the U.S. production base. Emphasizing this, NCTO recently estimated that industry productivity has increased 45 percent over the past 10 years — thus making textiles one of the top U.S. industrial sectors in this respect.
Viewing this from an employment perspective, if mills had not managed to post efficiency gains of this magnitude over the past decade, employment would now be 45-percent higher than it currently is. Or to put it still another way: Given current productivity gains, mill activity would have had to increase about 3.5 percent a year to avoid employment losses. But this, of course, has not happened.
What it all means is that even with a modestly optimistic demand outlook, the recent trend toward smaller and smaller job totals will not completely come to a halt. In fact, over the next three years,
TW
anticipates further small annual slippages for both the mill and apparel sectors.
On the other hand, rising productivity has an important positive as well as negative impact. Put simply, slowly rising pay rates are being effectively onset by this reduced need for labor per unit of output.
Again, government numbers provide the details. Wage rates over the past decade have been increasing about 2 to 3 percent a year. In some years, this has actually been a bit less than the estimated efficiency gain. Do the math, and it's easy to see why unit labor costs have not been rising.
Make no mistake, this is an important development. Labor at last report accounted for 19 percent and 41 percent of mill and apparel manufacturer revenue dollars, respectively.
Moreover, based on current labor rate and productivity trends, there's little to suggest any meaningful unit labor changes over the next few years. By 2015, for example, these labor costs are likely to continue at or near the levels of the past decade or so.
No Big Price Hikes Either
Given the lack of any upward cost pressure in fibers as well as labor — plus basically modest demand and more-than-ample capacity — it's hard to see more than just fractional overall mill and clothing price hikes being posted over the next 12 months.
Then, too, don't forget the pricing impact of cheaper imports. To be sure, incoming textile and apparel quotes have tended to edge higher due to the overseas cost pressures noted earlier. Even so, these imports still have a measurable cost advantage, especially in many commodity-type items. As such, it's hard to see domestic firms able to make any significant price increases stick.
Further pointing to keeping a lid on any new hikes is the strong pressure being exerted on producers by large retailers like Walmart, Target and H&M. These outfits have been pretty successful in this respect. Backing this up, global market research company the NPD Group Inc. now puts the average price of a garment at only $13.49.
Uncle Sam's official apparel manufacturing price index provides still further evidence that prices are being held in check. The latest reading here shows these prices increasing at less than 0.5 percent annually over the past two decades. This is in marked contrast to the government price index for all types of manufactured goods. The average annual increase in this more comprehensive mix of goods has been more in the order of 2 to 3 percent over this same extended period.
Moreover, some fabrics that sported relatively large advances during the recent cotton cost run-up have subsequently been showing a bit of weakness. Overall greige goods, for instance, have slipped about 2 percent over the past two years.
Also worth noting: IMS, a prestigious economic consulting and forecasting firm, suggests that these overall textile and apparel price restraints will persist well into the future. Their average annual price increases over the next three years is put at 0.3 percent, 0.5 percent and 0.7 percent for basic mill products, fabricated mill products and apparel, respectively.
Profits Hold Up
But despite this absence of meaningful price increases, industry bottom lines are still likely to improve. The reasons: relatively steady production, no real cost problems, a diminishing import price differential, and — last but not least — the combination of rising efficiency and increasingly savvy management strategies.
It's all a continuation of the hefty profit jump of this past year — an advance that in large part reflects the return to normal, lower cotton costs.
The latest government estimates detail the extent of this recovery. Looking at textile mills first, the latest Washington numbers — third-quarter 2013 — show a substantial 14-percent increase in mill after-tax earnings vis-à-vis a year earlier. The increase in domestic apparel manufacturer profits is up some 8 percent from a year earlier.
Zero in on margins — earnings per dollar of sales — and the advances are equally impressive: 5.5 percent return at last report, versus 5.0 percent a year earlier for mills; and 10.6 percent versus 9.8 percent a year earlier for apparel. Ditto when focusing on earnings per dollar of stockholders equity. Here, the year-to-year jumps are 13.3 percent versus 12.4 percent for mills and 24.6 percent versus 23.9 percent for apparel.
And these positive numbers should continue. IMS, using its rough and dirty estimate of profits — revenue less fiber and labor costs — projects a further 8-percent advance for basic textile mill products in 2014. A 4.2-percent boost is expected for mills making more highly fabricated products. Double-digit 2014 earnings increases are seen for apparel makers. But TW editors feel this IMS-projected apparel profit spurt may be overly optimistic. Time will tell which of the two forecasts is closer to the mark.
IMS's forecast calls for boosts continuing into the 2015-18 period, though at a considerably slower pace than over the past few years. Over this latter three-year period, its analysts anticipate profit gains averaging in the 3- to 4-percent range.
New And Improved Products
Today's brightening textile and apparel outlook is getting still another strong assist from a virtual flood of innovations and improvements. As one industry observer recently pointed out, "Textiles are evolving constantly as consumers seek clothing with unique style that incorporates higher levels of comfort and performance along with healthy and ethical content."
New surveys emphatically seem to back this assessment. One finds that more and more buyers are opting for clothing that is easier to care for, makes the wearer look more attractive, and protects against such annoyances as moisture, excessive heat or cold, and sun exposure. One recent Cotton Lifestyle Monitor study points out how consumers are clearly aware of such properties. Thus, 63 percent of queried consumers said they've purchased garments with stretch properties, with almost as many citing wrinkle resistance, 60 percent; easy care, 37 percent; and water repellency, 39 percent. Even more important, buyers seem willing to pay a premium for many of these pluses. Some 50 percent said they'd pay extra for wrinkle resistance, 51 percent for stain protection, 50 percent for easy care, 46 percent for fade resistance, and 45 percent for stretch.
Durability is also high on the list of buyer desires. One example: high-performance socks that can withstand 30,000 rubs from a machine. It's estimated that there are now more than 100 companies — mostly in the United States — competing to get a foot in the door of a market that can command as high as $25 for a pair of such socks.
Then there's the growing number of offerings containing sophisticated electronic extras. A number of firms are now weaving right into the fabric of garments sensors that can monitor a variety of personal vital signs. One such recently introduced innovation is even machine-washable.
Commenting on these exciting new innovations, the big electronics firm Intel feels the typical consumer eventually will own anywhere from three to eight smart garments embedded with sensors and computers.
Another encouraging development is the still-growing number of new fibers and fabrics that are hitting the market. One recently getting publicity: Lansing, Mich.-based Kraig Biocraft Laboratories Inc.'s Monster Silk™ — created using the company's recombinant spider silk technology — which is said to be the equal of steel in tensile strength, yet as flexible as rubber.
The list could go on and on — with new, innovative offerings aimed at a lot of other big potential sectors, too — including the lucrative medical, agriculture and military markets.
Other Industry Strategies
New and better products, however, are not the only approaches that U.S. textile and apparel firms are taking to expand their market potential. Indeed, there is a spate of equally effective other approaches.
One getting a lot of attention these days is the promotion of the Made-in-USA label. And it makes a lot of sense, with another recent Cotton Incorporated Lifestyle Monitor survey finding that almost half of this past season's gift givers were actively seeking garments that were manufactured domestically.
And it's clearly a tack that can pay handsome dividends. Another survey, for instance, finds that 55 percent of consumers rate the U.S. label "very or somewhat important." The reasons they give include better quality and the fact that it supports the U.S. economy.
Taking off on the quality issue, another study finds that 63 percent of survey responders prefer domestically made garments, even when they are more expensive. It notes that this quality factor now ranks as a major factor behind the willingness to pay a little more.
Moreover, Made-in-USA labels are getting the support of major retailers. As one Walmart spokesman observes, "As we move to more domestically made goods, we plan to tag private label brands with this logo."
Meantime, Abercrombie & Fitch is creating special sections for these items, while Nordstrom is providing factory information to shopper queries. All in all, it's part of a growing effort to reveal just how and where these products are made.
Equally important in the drive for market penetration is the ecology appeal. Thus, the increasing interest in the Sustainable Apparel Coalition — with members including Walmart, Nike, Gap, JC Penney and Target. That organization is developing a yardstick dubbed the Higg Index, which evaluates environmental, social and labor factors.
The aim: To create politically correct industry standards. Eventually the information will be made available to shoppers through a label or via the Web and mobile apps.
In any event, the payoff from this environmental emphasis shows up in yet another recent survey. The key finding here is that an impressive one-third of those queried say they'd be drawn to such clothing. And an even greater 69 percent say they'd be annoyed if they found any clothing that contributed to global pollution.
Still another plus for adopting an eco-friendly stance: As in the case of the Made-in-USA drive, nonpolluting products can command a higher price. One such estimate puts the potential premium as high as 20 percent.
Such higher prices may also be feasible when it comes to so-called fair trade apparel. In this case, premiums can run 10-percent above a similar item without such designation.
While on the subject of keeping domestic companies healthy and profitable, there's still another useful strategy: An option to sell clothing directly to consumers — either online, through stores, or through trade shows.
It's a particularly useful approach for small manufacturers. On the other hand, it's not for everybody, because getting your name out on the street isn't all that easy.
Another approach helping some manufacturers is an attempt to bridge the gap between cheap and luxurious goods. This can offer a promising in-between market, enabling a firm to serve consumers who can't afford high-end clothing but are tired of buying products of poor quality and style. It also confirms the feeling that selling lower-quality goods doesn't always pay off. A good illustration here is the slump in denim jeans sales a while back, when manufacturers, facing cost problems, opted to downgrade quality.
In another area, some firms are taking a closer look at expanding their exports. One shoe company has been quite successful selling its products to wealthy Chinese buyers.
It's all part of a trend on the part of rich foreigners to buy world-renowned U.S.-made products. In any case, it's become abundantly clear that these Made-in-USA product lines have a lot of traction in some booming overseas markets.
Still another sales-boosting strategy is the use of what is called crowd sourcing. This is essentially asking consumers what they want. Some feel it's becoming an important tool for both pleasing consumers and avoiding designs that are eventually rejected by a finicky public.
Yet another idea is to seek the services of professional forecasters. Some consulting companies can provide customers with ideas on future fashion trends as well as offer ideas on colors, fabrics and styles.
Finally, there's been a drive to seek and get more government help. Part of this effort can be illustrated by recent action to merge three key textile lobbying and trade groups — NCTO, the National Textile Association and the American Manufacturing Trade Action Coalition — into just one — NCTO. The key goal here was to facilitate addressing the wide range of government policy developments that involve more than 1.5 million workers directly or indirectly tied to domestic textile and apparel activity.
To sum up, a combination of all the above moves — many of them quite imaginative — is helping domestic producers to both keep their current markets and expand into more lucrative ones.
Bottom line: Increasingly vibrant, healthy, and profitable U.S. textile and apparel industries — not just over the next year or so, but also well into the foreseeable future.
January/February 2014
Advertisement