November/December 2012
The Industrial Fabrics Association International (IFAI)
, Roseville, Minn., has named the following as 2012 Honored Life Members:
John Boyle Bell Jr.
, John Boyle Co.;
Robert Campbell
, Mt. Lebanon Awning;
Scott Campbell
, Rainier Industries;
Allen E. Gant Jr.
, Glen Raven Inc.;
Patrick Hayes
, Fabric Images Inc.;
Richard Seaman
, Seaman Corp.;
Stephen M. Warner
, BeaverLake6 LLC; and
Glen Woods
, Coastal Canvas Products Co. Inc.

Point Blank Enterprises Inc.
, Pompano Beach, Fla., has appointed
Daniel Gaston
CEO.
John Bakane
, Frontier Spinning Mills, a National Council of Textile Organizations Executive Board member, has been named U.S. textile industry representiative,
Export-Import Bank
.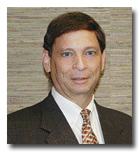 Bakane
The Board of Directors of the
International Cotton Association Ltd. (ICA)
, United Kingdom, has elected the following officers:
Ahmed Elbosaty
, Modern Nile Cotton Co., president;
Mohit Shah
, Gill & Co., first vice president; and
Jean-Marc Derossis
, Plexus Cotton Ltd., second vice president.
Richard Pollard
, Ecom Agroindustrial Asia Ltd., and
Jamie Welsh
, DJ Welsh Consulting, have been elected as members of the Board.
Enka, N.C.-based
Basofil LLC
has appointed
Paul Latten
president and CEO.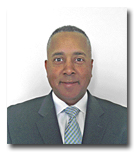 Latten
The
Carpet and Rug Institute (CRI)
, Dalton, Ga., has presented the Joseph J. Smrekar award to
Joe Foye
, Mohawk Industries Inc., to honor his service to the carpet and rug industry.
The Arlington, Va.-based
American Apparel & Footwear Association (AAFA)
has named
Karen Kyllo, Ph.D.
, SGS Consumer Testing Services, a member of the Board of Directors, Footwear Division.
The
German Engineering Federation (VDMA) Garment and Leather Technology Trade Association
, Germany, has appointed
Heiko Bauer,
Groz-Beckert KG, to the Board of Directors.
Première Vision S.A.
, France, has named
Igor Robinet-Slansky
press manager.
November/December 2012
Advertisement